Technaxx TX-164 timelapse camera
d957b286-b992-436f-8d93-160fc6e8425e
The Technaxx TX-164 is a recent entry into the popular field of budget timelapse cameras, although the £149 RRP somewhat belies what is a quality mid-range product. I hadn't looked at the price tag until I'd used the camera for a couple of days and was pleasantly surprised to see it was less than £200.
I've used various portable trail and timelapse cameras in the past and found this one easy and intuitive to set up, straight out of the box. It takes 12 AA batteries (included) and comes with all manner of mounting accessories.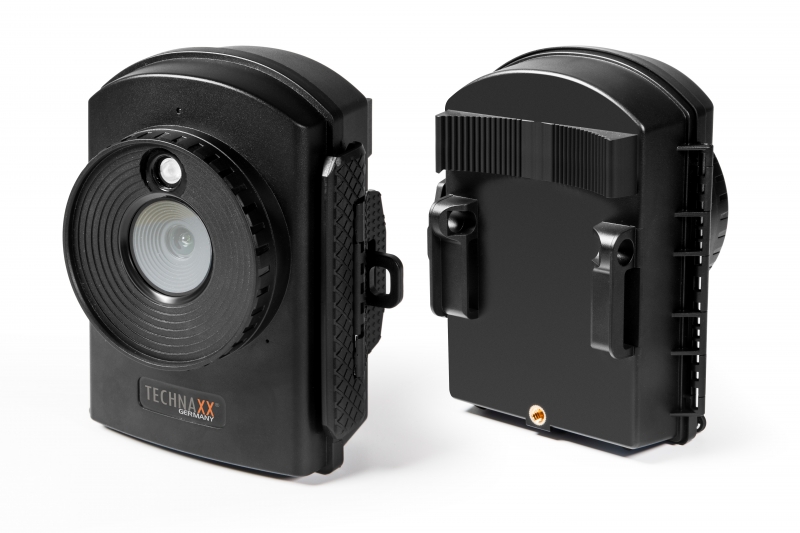 I tested the TX-164 using the provided strap to attach it to a post beside a bird feeding station. The weather conditions for the duration of the test were less than optimum but, despite the frequent squally downpours, the camera still performed well.
Unlike more specifically wildlife-orientated trail cameras, the TX-164 isn't motion triggered, instead allowing the operator to choose from four recording options: timelapse photo, timelapse video, timing photo and timing video. I opted for timing photo mode and set it to take photos every five minutes throughout the day. As the feeding station in question is a popular one, I was confident the camera would capture plenty of images of birds visiting the feeders, which it did. Even with raindrops on the lens it was easy to see and identify the various species in shot.
I was particularly impressed with the quality of the night vision images and can imagine it would have nicely captured a Tawny Owl, had one alighted by chance on the feeding station pole!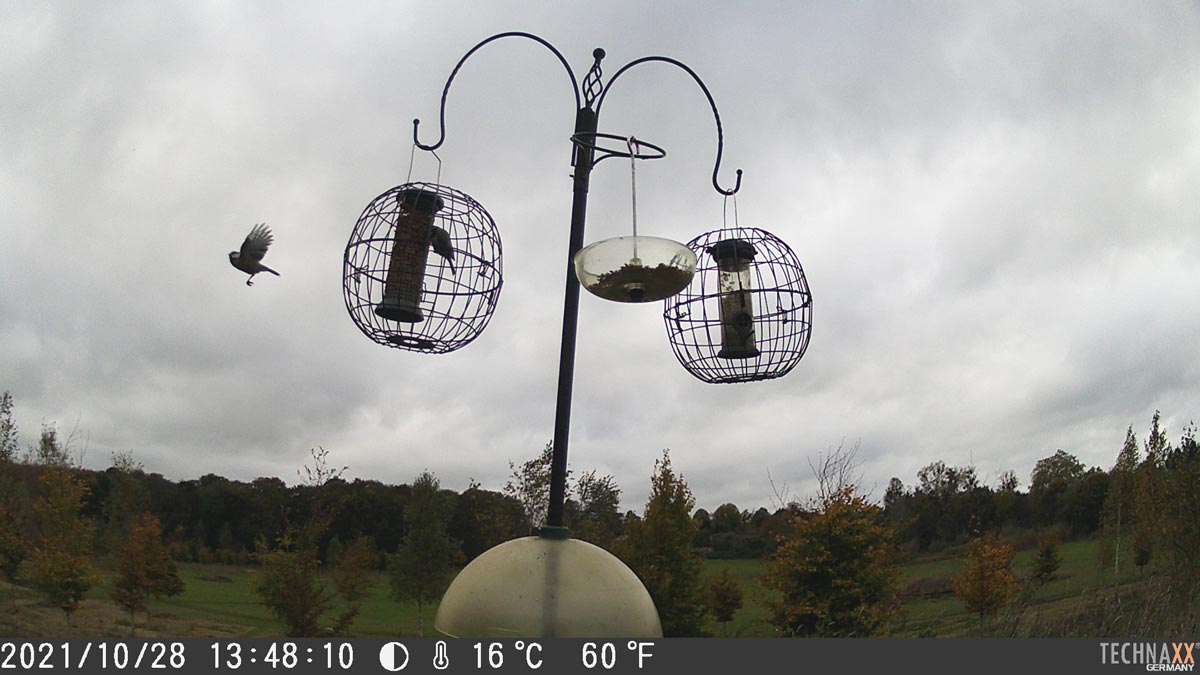 A sample image from the Technaxx TX-164.
If you're after something to capture merely occasional visitors to your garden, you may be better off opting for a motion sensor camera such as the Technaxx Nature Wild Cam TX-160, but for general video and image capture I really can't fault the TX-164 in terms of performance and ease of use.
Further info
Price: £149
Size: 12.5x8x15 cm
Weight: 378 g
Photo resolution: 2MP
Video resolution: 1080p
More info: www.technaxx.de
Available to buy at LiveDeals 24/7