Panasonic Lumix DMC-FZ330
72f9d97f-3840-4b2d-934a-fa7c03c97a49
The Lumix DMC-FZ330 from Panasonic is another addition to this company's impressive list of models. With an f2.8 25–600 mm Leica DC lens, optical image stabilisation (OIS) and a high ISO range, it looks like the perfect camera for those wanting to record the birds seen on a day out without having to carry heavy DSLR equipment around. Time to put it to the test.
This was a nice camera to hold and use. It has a flip screen with which to view the photos or focus the image, although there is also an excellent-quality viewfinder for those who prefer this method, and switching between the two is simple. I used both, preferring the viewfinder for bird photography, but using the screen when I was shooting in macro mode — more about that later. The zoom moved smoothly between focal lengths and you could see the focal length in the viewfinder. There is an option to increase the zoom further, but as this reduces the quality of image I kept it at the standard maximum length of 600 mm.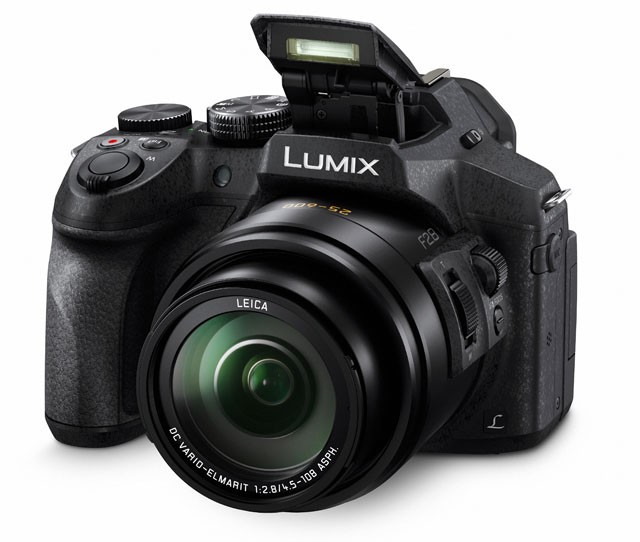 The majority of users will probably set the camera to auto-exposure, large JPEG file size (although a RAW file setting is available), electronic shutter frames per second to 'high' and point and shoot — so that's exactly what I did. My results using this method were pretty good, but the exposures were a little bit 'off', usually slightly over-exposing when my own preference is for slight under-exposure to retain more detail.
Switching to manual exposure, I achieved results more to my own liking. It could be a little bit fiddly adjusting both the aperture and shutter speeds, but after a while I got used to it and was switching the settings quickly. The auto-focus (AF) and OIS work very well and it was hard to believe I was hand-holding a 600 mm lens while shooting at slow shutter speeds.
I managed some nice results with this camera that I was very pleased with, including birds and butterflies using the lens to its full capacity during the test. The large JPEG setting gave a file size of around 5 MB depending on the detail in the image, which is good for most uses. The colours, contrast and sharpness were all excellent throughout the entire range and it was great fun zooming from wide-angle to super telephoto in a matter of seconds.
I also tried the macro mode for some ultra-close-ups to see how it works. Amazingly, focusing is as close as 1 cm, so I tried taking shots of leaves and flowers and the results were very good. I was so close to the inside of a poppy flower that I managed to get pollen on the lens!
Panasonic has added the latest 4K technology for video, which provides four times the resolution and clarity of traditional full HD. There are a number of settings. The 4K Pre-Burst, 4K Burst and 4K Burst Start & Stop modes allow you to extract an 8 MP still from your footage with total control and precision. This means you can select the best image from a flight sequence or hunting session.
Many will use this as a simple point-and-shoot camera and it is easily up to that task. But this is a far more sophisticated camera than that and it would be a shame not to try to be more creative with it. The macro mode is excellent, there is integrated wi-fi connectivity and the option to use your mobile phone as a remote control for not only the shutter but for other controls. There are many opportunities to use this camera in ways usually only available to users of top DSLR models.
An excellent instruction booklet is provided that I recommend is read thoroughly before going out into the field. A number of the buttons have multiple functions depending which mode you are shooting in, but the booklet explains everything simply and clearly.
More info
Price: £499
Dimensions: 131.6 × 91.5 × 117.1 mm
Weight: 691 g
Pixels: 12.1 MP
Zoom: 25–600 mm
Close focus: 1 cm
Aperture: f2.8
Screen size: 3"