Zeiss Victory SF 10x32 binocular
70db194d-ba66-4439-b473-70a906c7171b
They have been a long time in the making, but since their launch last year, the Zeiss Victory SF 8x and 10x magnification 32 mm binoculars have proven popular with many birders, not least because of their size. In fact, any small binocular which packs an olympian punch and ticks all the boxes in high-end optical performance is a plus in the current era of demand for portability, low weight and compactness.
Having attended last year's preview event with a very limited timeframe for testing both, I was pleased to be able to get my hands on the 10x model for a more prolonged period.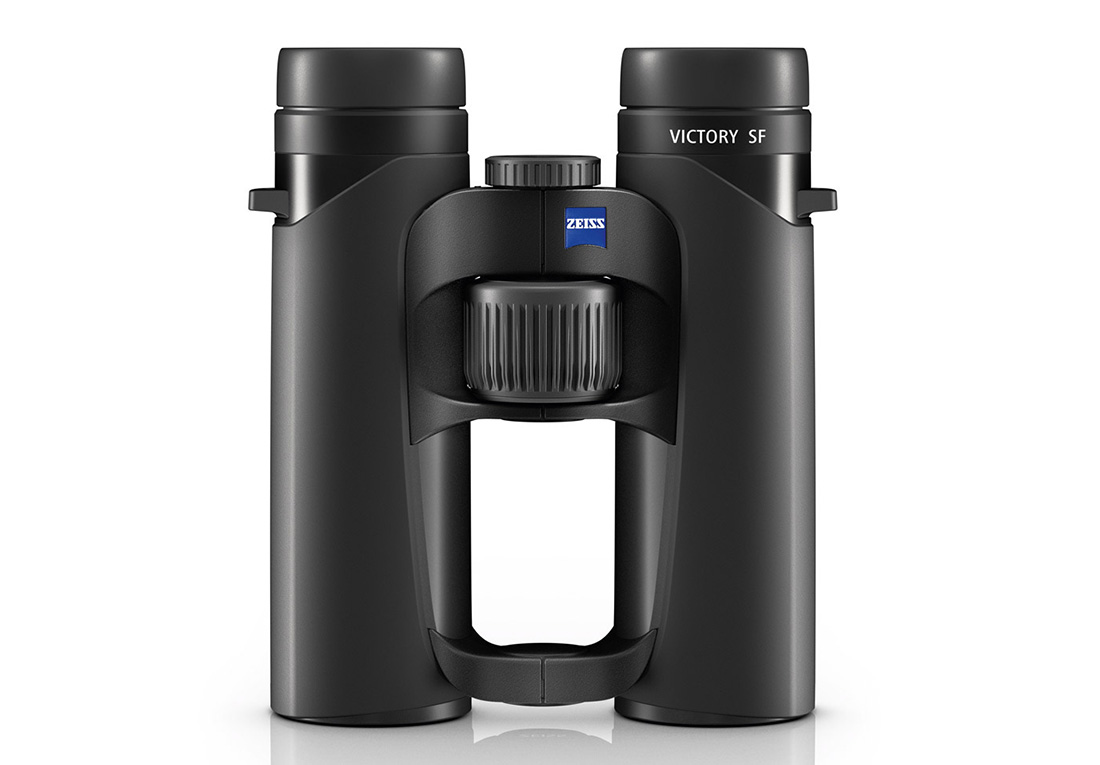 While I appreciate that 8x magnification is the popular choice for birders, my 'bangs for bucks' mindset inevitably drives me towards the higher magnification, as I like the feeling of being that little bit closer to a bird. Arguably, anyone so doing is paying the price in the narrowing of field of view, and a quick comparison between the two models reveals that, at a range of 1,000 m, the lower-magnification model delivers an impressive, super-wide 155 m field of view, while that of the 10x model is restricted to 130 m. However, compared with other 32 mm models on the market, these are top-league values and the image remains sharp to within a hair's width of the edge.
Like its larger sibling, the SF 32 is an open-bridge design, the chassis clad with soft, though non-slip, tough rubber armour, which is contoured so as to be flat on the outer part which is in contact with your hand. I found it well balanced and easy to hold and operate. This likely reflects the manufacturer's 'ErgoBalance' concept, which moves the weight towards the back of the binocular, so that your muscles don't need to counter the heavier objective system.
The 'smart focus' system, from which the SF epithet is derived, is designed to minimise rotational distance of the focusing wheel. In this respect, approximately 1.66 clockwise turns from close focus to infinity is perhaps not quite as brisk as it might be, although less than half a rotation rapidly moves the focus from subjects just a few metres away to those beyond 500 m.
The focusing mechanics operate very smoothly, via the hard rubber-covered and finely milled central wheel, which is a little more than one finger's width. With ergonomics in mind, the wheel is pleasingly offset against the binocular's strap lugs so the focusing finger can be kept comfortably straight.
The dioptre adjustment is located separately on the proximal side of the bridge to the focusing wheel. This dial is smaller in diameter than the general focusing wheel and is shallower, but it has the same milled rubber covering. It simply pulls out and an adjustment can be made for single-eye focusing against a prominent +8/-8 unit scale either side of a pointer, which enables the setting to be lined up with a conspicuous white marker on the hinge and subsequently saved. Pushing the wheel back in after setting locks it firmly in place, from which it does not move during field use.
Staying with mechanics, the eyecups twist out to click-lock in three positions above the fully retracted point, although I found the locking positions rather loose, with the potential to become occasionally dislodged. It was refreshing to be able to see the full field of view at maximum eyecup extension – this is not generally the case with many binoculars. They are covered with very soft rubber and although not bevelled, they are very comfortable against the eye.
With all adjustments made, I can only say the viewing experience is splendid. On raising this binocular to the eyes, any user will immediately be struck by the quality of the image, an integral and import part of which is the remarkable level of brightness.
The colour fidelity is also excellent and true to life, with a wholly accurate portrayal of not only birds but a myriad of hues across a range of summer landscapes, from agricultural land to wetlands and woodlands. There is no artificial 'browning' of hay meadows and reedbeds, which is often evident in optics of lower quality. Sharpness is also impressive, as well as lending an almost 3D effect to the image, offering depth to woodland viewing.
Other positive aspects associated with the image include the low curvature of field and the pleasingly minimal level of chromatic aberration.
I spent more time birding in local wetland areas, focusing on the first returning waders of the autumn. Wood Sandpiper and Black-tailed Godwit, still in their summer finery, were portrayed in their best light with this binocular, as was a range of summering immature gulls, presenting, as always, an identification challenge.
The Victory SF is supplied with a supple rubber articulated rainguard and an all-in-one clip-in objective lens protector on a cord with a click-in break, which means it can be removed in an instant but hangs from either strap lug while in use in the field. A comfortable, contoured padded neckstrap and soft carry case complete the package.
This is an excellent binocular which is well worth a look for anyone considering investing in top-tier equipment. You can currently test these binoculars and a wide range of other Zeiss optics for free, through the Try Zeiss scheme. Click here for further information and to book a trial.
Further info
Price: £2,110
Size: 150x112 mm
Weight: 590 g
Field of view: 130 m at 1,000 m
Light transmission: 90%
Close focus: 1.95 m
Gas-filled: yes
Waterproof: yes
Guarantee: 10 years
Verdict
+ Remarkable level of brightness
+ Colour fidelity is excellent and true to life
- Click-lock positions of eyecups somewhat loose