Kowa Genesis 22 8x22 binocular
4b925c74-667b-4c0a-88df-e22f6c364897
I wouldn't normally give compact binoculars a second look, but when Kowa launched its Genesis 22 range at last year's Birdfair, I was impressed and curious enough to want to trial the 8x22 in field conditions.
I would like to emphasise, though, that this review is almost certainly a one-off, as compacts are as much outside the realm of mainstream birding use as binoculars with objectives that exceed 50 mm.
I discovered Kowa's 22 mm model punches above its weight in terms of optical performance. Its small size and portability will no doubt appeal to many users, although some with large hands may struggle to operate it comfortably.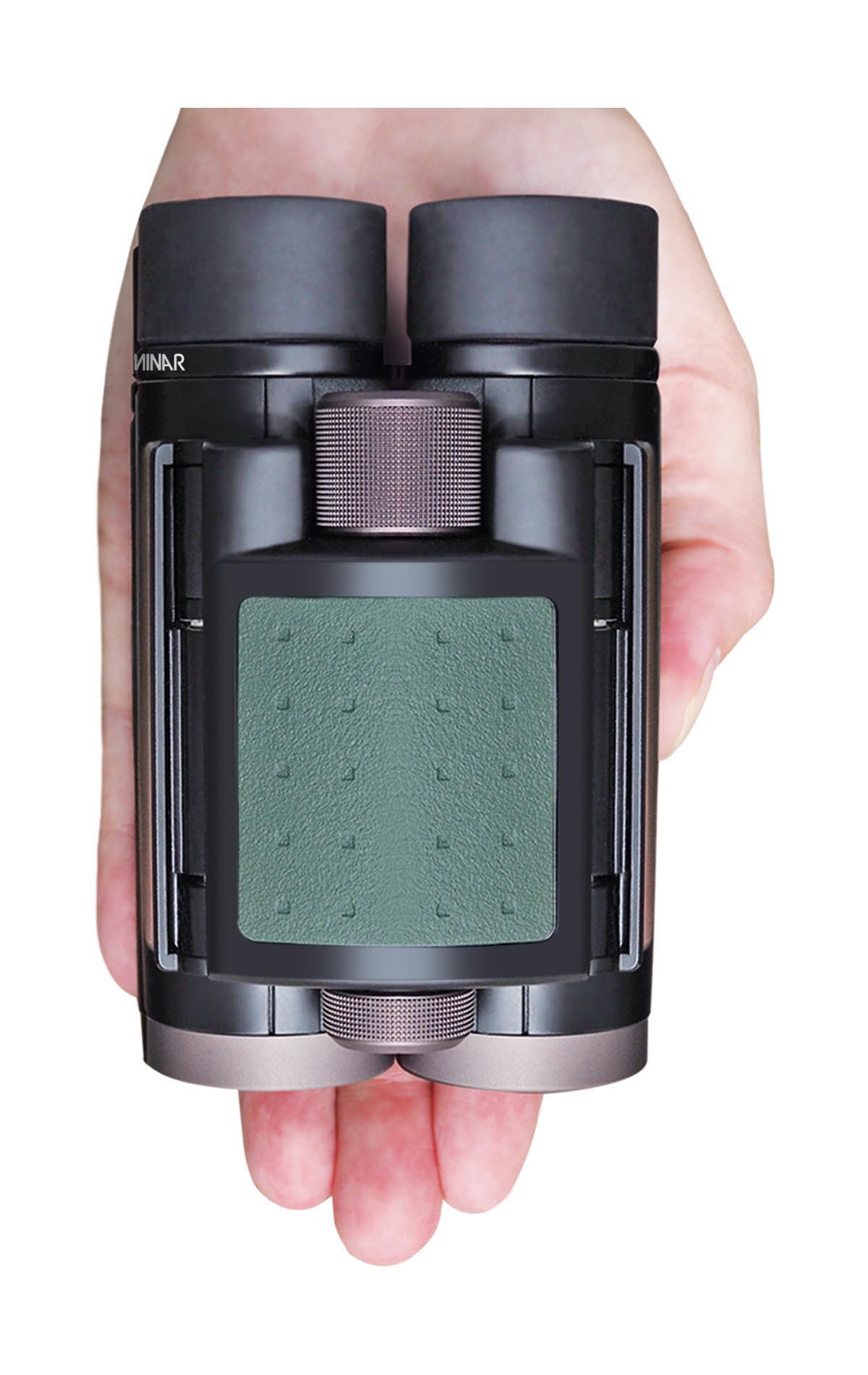 It is delightfully dinky, measuring just 65 mm in width when folded. A gently curving bridge supports two hinged magnesium alloy barrels which house the optics and which are covered in non-slip, green rubber armour. The ocular and objective sizes are the same, and the small, knurled focusing knob, though narrower than the average finger, is ergonomically positioned and offers plenty of grip. A second knurled wheel is located at the opposite end of the bridge. Little more than one third of the depth of the focusing knob, this allows single-eye focusing adjustment to be made. The wheel has an incremental scale, turns freely and is not lockable.

If you have not used a small, double-hinged binocular before then you may find it difficult getting to grips with adjusting the interpupillary distance. While some may argue it is a more flexible system, it is also more likely to move from your ideal setting and, in any case, you will need to reset it after folding the binocular up for transport.

The focusing wheel takes 1.5 smooth, clockwise rotations between close focus and infinity; for the former I achieved a distance of 1.2 m. There is a rather nice, 'airy' feel to the image, which features an impressive field of view of 131 m at 1,000 m.

According to Kowa, the Genesis 22 is the only binocular in its class to contain ED glass in its lens system. It is also waterproof and features dirt- and fluid-repellent coatings on the external glass surfaces.

For such a compact binocular, it was the image that impressed me most in my brief encounter at Birdfair. Despite the small objective size and the resultant reduced light-gathering capacity, the delivered image is surprisingly bright during average daytime viewing conditions. Against a neutral background tone, the colours are natural and vibrant, with chromatic aberration pegged to a pleasingly low level – a feature confirmed while watching displaying Common Buzzards backlit against a bright, sunny sky.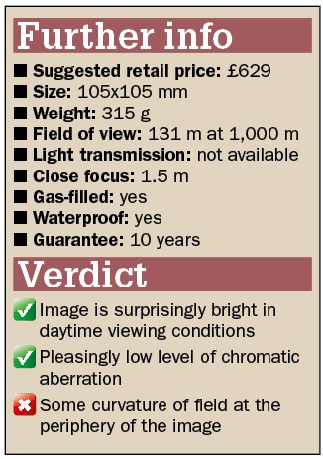 While the image is sharp across most of the field, there is a little softness readily detectable at the periphery, where there is also some noticeable curvature of field. Nevertheless, the overall result is remarkably good for this petite binocular, comparing favourably with the more traditional larger models most frequently used by birders. Be aware, however, that the resolution of the Genesis 22 will never measure up to that of larger models of the same optical specification, as the level of image detail visible to the eye is related to objective diameter – binoculars with a larger objective size will deliver a greater level of detail. The model comes with a comfortable, soft padded lanyard and a soft carry case, but my test model did not include a rainguard or objective covers.

I don't think this is the birth of a new era in pocket optics for birding, but we may yet see this binocular to some extent parallel the recent increase in popularity of compact telescopes for overseas travellers and casual observers. Check it out if you're looking for what may yet prove to be the ultimate in quality portable binoculars.