Lancashire Bird Report 2019
16d01899-3d6c-42f0-83ca-b091cde9778e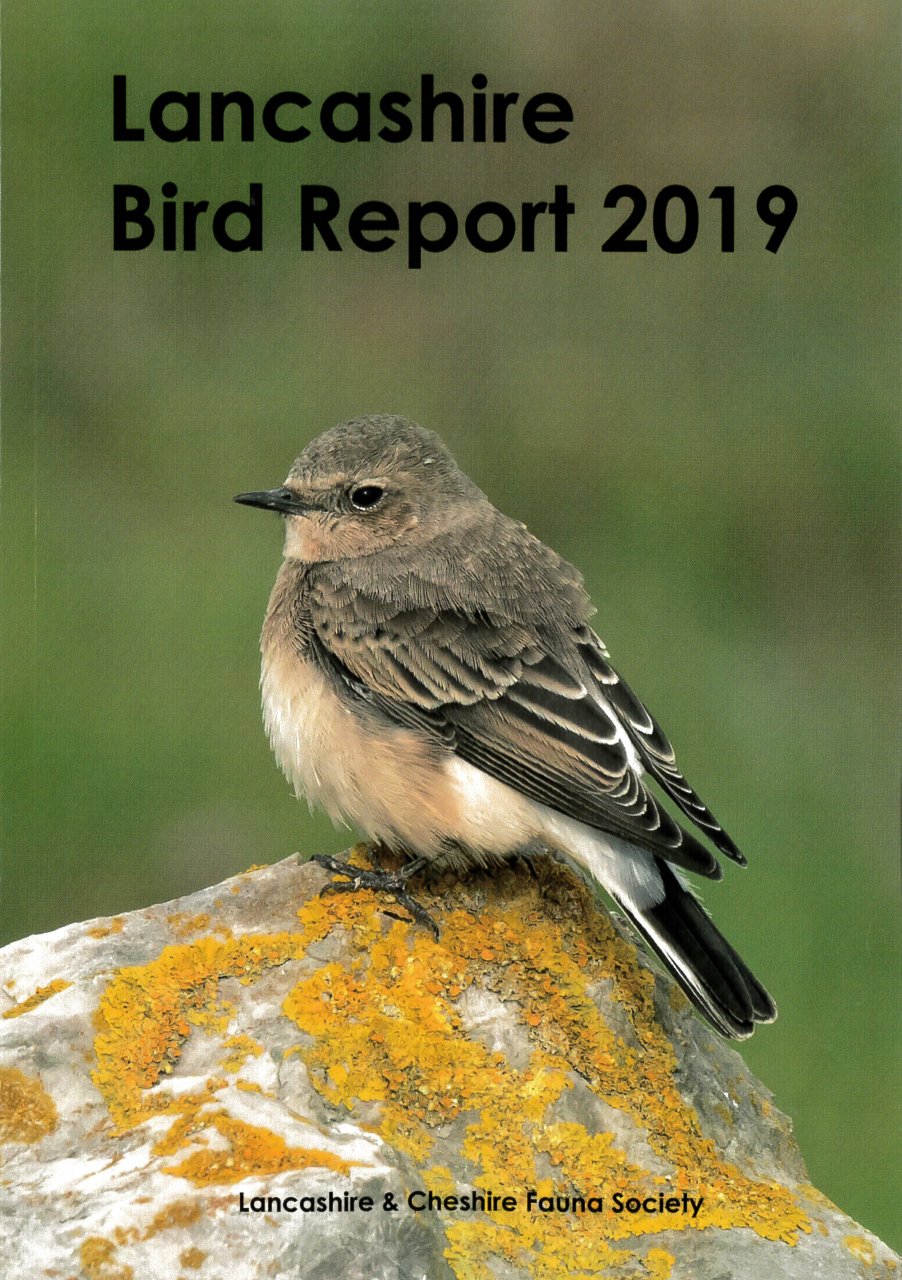 The Lancashire Bird Report is back for another year, but this time in a new, larger B5-sized format. Lancashire is a fantastic birding county, with a mosaic of habitats all largely accessible with good road connections and transport links. With this some good birds are to be found …
The report is an attractive gloss, and the front cover is adorned with what was surely the county's star bird of the year – Eastern Black-eared Wheatear (although the BBRC jury is still out). On opening the report, you are greeted by a delightful Eurasian Bittern sketch – sadly this is the only example of any artwork I could find in the report; perhaps some local work would accompany the fantastic colour photographs and graphs nicely. However, this is just cosmetic and doesn't take away from the effort invested in the text.
The layout is simple and effective. The society's secretary writes an introduction followed by a 'Review of the Year', serving as a condensed diary of the year's highlights and illustrated with several colour photographs. The Systematic List is readable and helped along by the extra effort gone into the analysis of some species, WeBS counts are provided where appropriate as are graphs and tables – all very appealing to the eye. It has to be said that with a county annual report you'd expect the editing to be a little tighter; there are simple typos scattered throughout and a photo of a Rock Pipit labelled as a Meadow Pipit leaves a little to be desired.
The inclusion of a ringing report is a nice touch and highlights both local and long-distance movements. There is also a short paper on the Bearded Tit population at Leighton Moss RSPB from 1992-2019; again, this was well presented with graphs and made for a nice read, as did the write-up of the huge Redwing roost at Longridge Fell and a short section on dragonflies in Lancashire. It did, however, feel a shame for no inclusion of any rare bird finder's accounts. Helpful abbreviations that are used throughout the report are explained on the very last page.
In summary, this is a solid round-up for what was a fantastic birding year for the county. To read it for yourself, copies are available for £8.50 from InFocus (Brockholes LWT) or the Lancashire & Cheshire Fauna Society secretary Dave Bickerton (email: sec@lacfs.org.uk). Incidentally membership of the Lancashire and Cheshire Fauna Society costs just £10 per annum and includes a copy of the Lancashire Bird Report. More information can be found at lacfs.org.uk.