2019 North-East Scotland Bird Report
06167c43-834a-44b7-8e4a-902a691d4d6b
The first North-East Scotland Bird Report to adopt the IOC taxonomic list, it opens with the importance of record submission as well as a list of all species requiring submission to the local records committee. A month-by-month summary of the year's birding events provides a real taster of the region and the accounts of weather conditions made creating a mental picture of what was where and why during 2019 a breeze.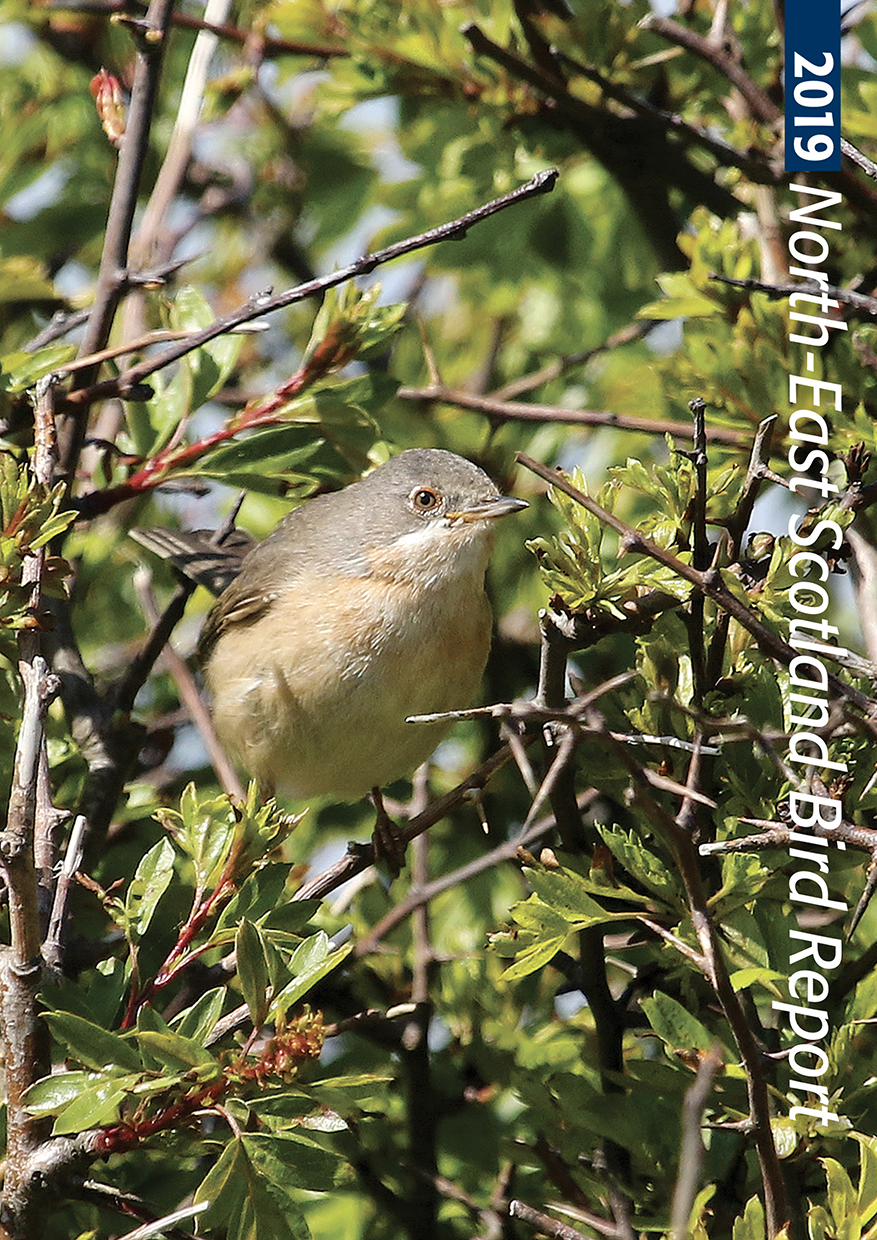 It is clear a lot of graft has gone into the report's production. It is not hard to see why – close to 91,000 records were received from over 420 named contributors alongside BirdGuides and eBird, an increase of approximately 30% of records and 40% of contributors compared with the previous year.
Three regional firsts were recorded in the region during 2019 – Gull-billed Tern, Iberian Chiffchaff and Moltoni's Warbler – with the latter making the front cover. The species accounts are full of detail and the use of graphs and tables is appreciated. However, more pictures could definitely go a long way – the trip of Eurasian Dotterel is a lovely addition!
The back of the report includes several papers and yearly reports, including finders accounts of two of the three firsts. An extensive dive into the history of Inchgarth is packed with information and is testament to the passion of its dedicated local patchers, while the hybrid Great Black-backed × European Herring Gull is a tricky identification challenge – it would certainly help with ruling out stray thoughts of a potential Slaty-backed Gull.
Although strictly a bird report, the production encompasses the region's mammal, amphibian and reptile reports too. Nothing too unexpected here, although the persistence of some Wildcats in the region is a pleasant surprise.
Arguably, there is always room for tweaks and improvements, and making use of a number of more excellent photographs from the region would be an idea. A gazetteer of this extensive Scottish locale may prove useful too. But these comments take nothing away from a superbly produced regional bird report.
It will be of particular interest to anyone visiting this popular Scottish birding area and the additional fauna make it an asset to a wide range of naturalists too. Copies cost £12 can be purchased online at nescotlandbirdreport.org.uk.