Hanwag Blueridge ES Boot
ad4e9adc-ce34-4b58-aae6-6f90a7f7112f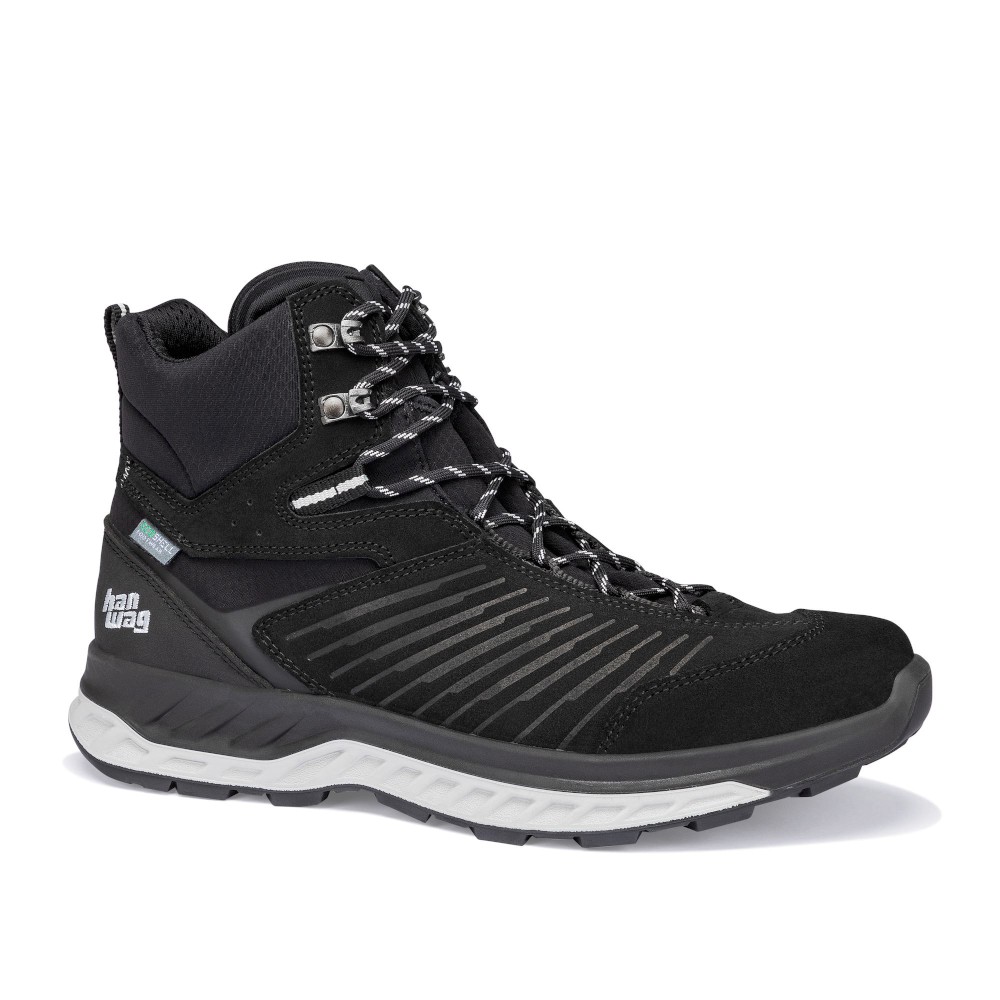 Way back one spring in the late 1980s, I was part of a carload of London birders eager to bag some ticks in Scotland's Cairngorms NP. Following an overnight drive, we donned the obligatory Barbour jackets and set off up to the high tops. Fanning out along the side of one of the ridges, a couple of us encountered a man who was dressed like mountaineer Sir Chris Bonington and who looked as though he was about to star in a Bovril advert. We enquired as to whether he had seen any Ptarmigan or Eurasian Dotterel. He countered with a look of incredulity and questioned my mate, Paul, as to whether he had just traversed a wide section of compacted snow "in those" as he extended a gloved hand and pointed to a pair of brown suede brogues.
These days, Paul generally goes birding in more substantial footwear and I have progressed from the Dr Martens boots that I was sporting. Indeed, I recently acquired a pair of Blueridge ES hiking boots from Hanwag and have been putting them through their paces. Billed as being relatively light, waterproof and designed for trekking, these boots were an instantly comfortable fit and have performed very well on a range of different terrains. Mid-cut for ankle support and with a midsole supporting system, my feet have been cushioned and kept dry through many rugged hours in the field.
The rubber compound sole has a 4 mm tread depth and this has coped with wet and slippery conditions very well. The upper fabric of leather and robust polyamide has been easy to keep clean and has a feeling of durability. A standard range of sizes and colours are available and they are exactly the sort of footwear I would choose if I was contemplating the hike up Cairngorm today.
Made in Europe and using components entirely sourced in Europe, the production process is 100% PFC-free.
More information
Hanwag Blueridge ES Boot
Price: £180
Weight: 1,120 g
Colours: various
Sizes: men's 6-13 (half sizes available)
Further details: www.hanwag.com