Goshawk Summer: a New Forest Season Unlike Any Other
16221800-c270-4a78-b6c6-769ba1f03b0c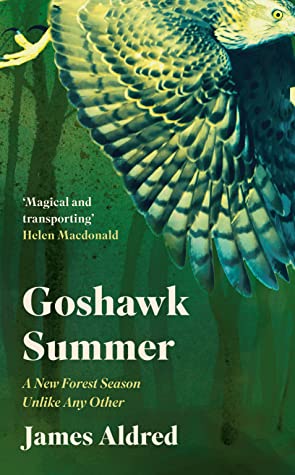 Goshawk Summer: a New Forest Season Unlike Any Other by James Aldred (Elliott & Thompson, London, 2021).
241 pages.
ISBN 9781783966127.
I was always likely to enjoy this book, given my particular affection for Northern Goshawk. Written during the national lockdown at the start of the pandemic last March, Goshawk Summer: a New Forest Season Unlike Any Other is the tale of wildlife cameraman James Aldred watching a pair – and eventually a family – of goshawks during the spring and summer of 2020.
Given permission to visit during lockdown, Aldred reconnects with the forest, a former stomping ground when he was young. The tranquillity of the place during lockdown provides him with a fresh perspective of the forest but, once restrictions were lifted, people swarm to the area en masse and in unprecedented numbers. This provides daily threats in various forms to the ecosystem. Nesting birds are particularly impacted, and I'm sure many birders can relate such frustrations, as a bored and recently freed British public flooded the countryside for long periods of the 2020 breeding season.
Despite these occasional negative segments, there is much positivity in the book. Aldred writes in an honest and measured fashion and is clearly deeply engaged with his subject. A reflective and informative read, this combination of field notes and deeper thought offers both an intimate look at the breeding habits of an iconic raptor, as well as consideration of man's relationship with the natural world. It is well worth picking up.