Gitzo GHF2W 2-way head
8619404a-39e3-4e48-8bc2-97b297c185bd
An effective tripod head with a universal application, which fulfils all the demands of contemporary birding, is a rare thing. Many of the heads used by birders are meant for video or photo and therefore larger, heavier and more complicated than they need to be. Conversely, in an attempt to streamline and lighten the overall load, others are designed to be more compact and low in weight, sacrificing functionality.
According to Gitzo, the GHF2W 2-way fluid head is unique and has been developed with a single objective in mind: to fully satisfy birders as well as wildlife photographers shooting with up to medium telephoto lenses, as both have similar needs.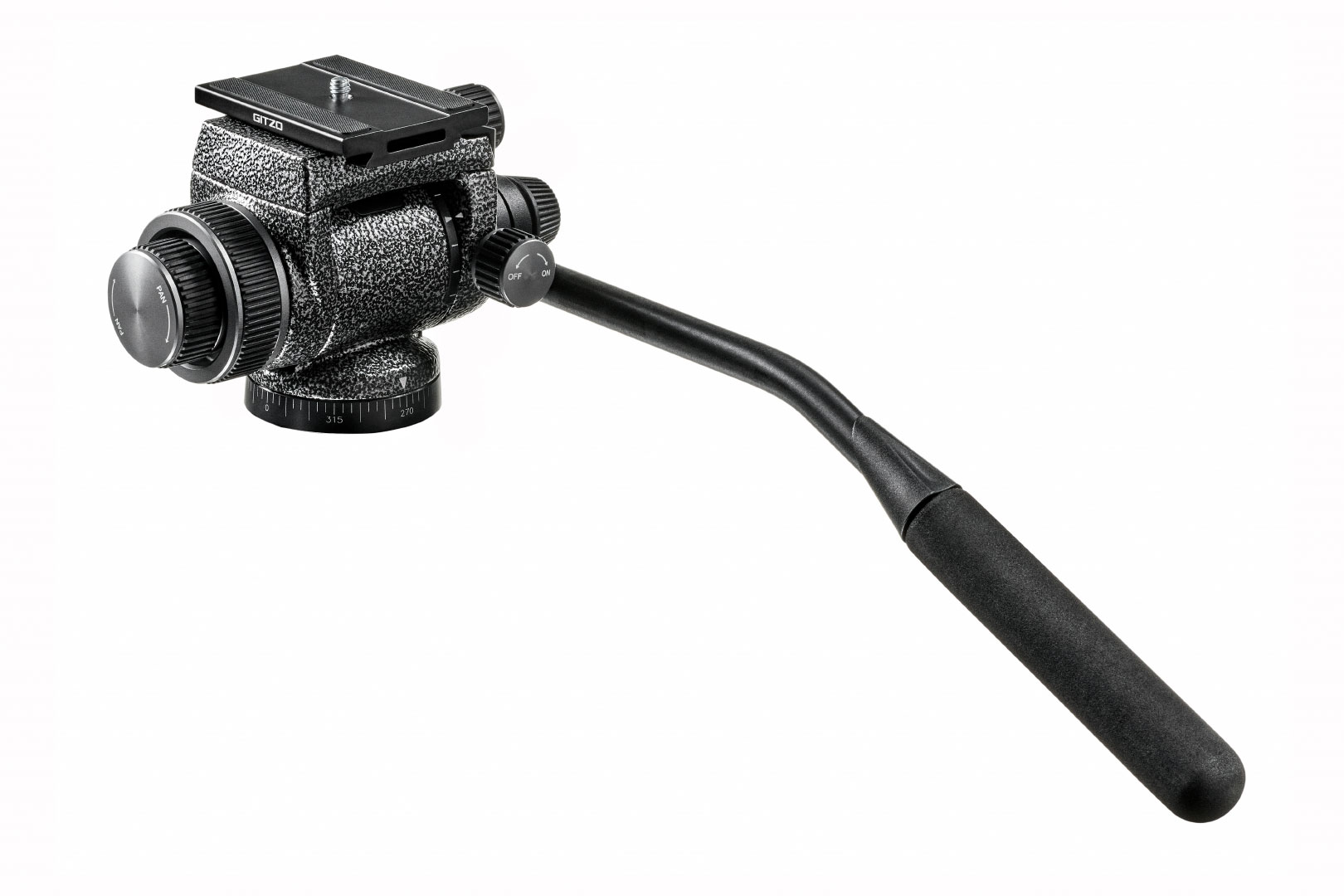 So how does this head differ from what's gone before? The closest model in the brand's range is the lightweight GH1720, on which this latest product appears to have been based. Its very similar external appearance is the characteristic Gitzo hammered grey finish, while the design is sleek and uncomplicated, but here the resemblance ends and significant differences kick in.
The main feature of the new head is a unique counterbalance system. Using a small rubber-clad knob, adjacent to the pan-handle clamp, this system can be immediately turned on or disengaged in one quick twist, enabling the centre of gravity to effectively be shifted to balance the equipment. This means that adding a camera to the eyepiece of a telescope will not upset the balance when the system is engaged. It is also possible to use it to set the equipment at a point other than the horizontal without it becoming displaced under gravity, and it is designed to make long-lens photography easier to manage from a balancing aspect.
I found this very useful and easy to use when digiscoping. The imbalance caused by adding my compact camera and cylindrical adapter was quickly adjusted by engaging the counterbalance which, I would point out, is not tensioned like others currently available on the market. I didn't need to further compensate by realigning the Arca-Swiss quick release plate (QRP), which itself represents another difference between this head and the GH1720, the latter not employing this +/- 50 mm adjustable sliding plate.
One minor gripe is that the QRP does not have an anti-rotation pin, although there is belt-and-braces compensation in the three-way tightening of the fixing screw by using thumb and forefinger via a pivotal half-ring, a flat-blade screwdriver or an Allen key, which means a more secure fit to the telescope's foot. A scope will still eventually work loose, but this will take longer.
Having achieved balance, the next test is the operational smoothness of the pan-and-tilt mechanism. In this respect, the fluidity of the system is impressive. Both pan and tilt are controlled by two smoothly turning concentric wheels, the smaller panning lock and release inset within the larger. Each wheel has a milled rubber covering, which offers plenty of grip. The panning and tilting processes are wonderfully smooth, with no jerkiness and, when combined with the counterbalance, prove perfect for shooting video.
The design of the panning arm is long and straight, with an approximately 20° outward bend just before the handle, which is potentially tucked in close to your body. If you are wearing bulky or loose outdoor clothing, there is a danger of accidentally knocking the telescope off the subject, as happened to me on more than one occasion. This can be overcome by pushing the arm further through the retaining clamp, although its protrusion looks odd. This is, however, a minor quibble.
Offering support for payloads up to 4 kg, the GHF2W head should easily support most scopes and camera attachments. With a 60 mm diameter baseplate it will also fit most tripod centre columns. It is most definitely a neat piece of engineering and should certainly be at the top of the list for anyone looking for a new tripod head that goes the extra mile.
Further info
Price: £289.95
Material: aluminium and magnesium
Weight: 590 g
Maximum payload: 4 kg
Height: 55 mm
Quick release plate: Arca-Swiss compatible
Warranty: 2 years standard (5 years if registered online)
Verdict
Counterbalance system easily compensates for added equipment
Smoothness and fluidity of pan-and-tilt system is impressive
No anti-rotation pin on quick release plate