Fuglar Okkara
443ea004-c947-41c9-9ed6-28f4ea4c80dd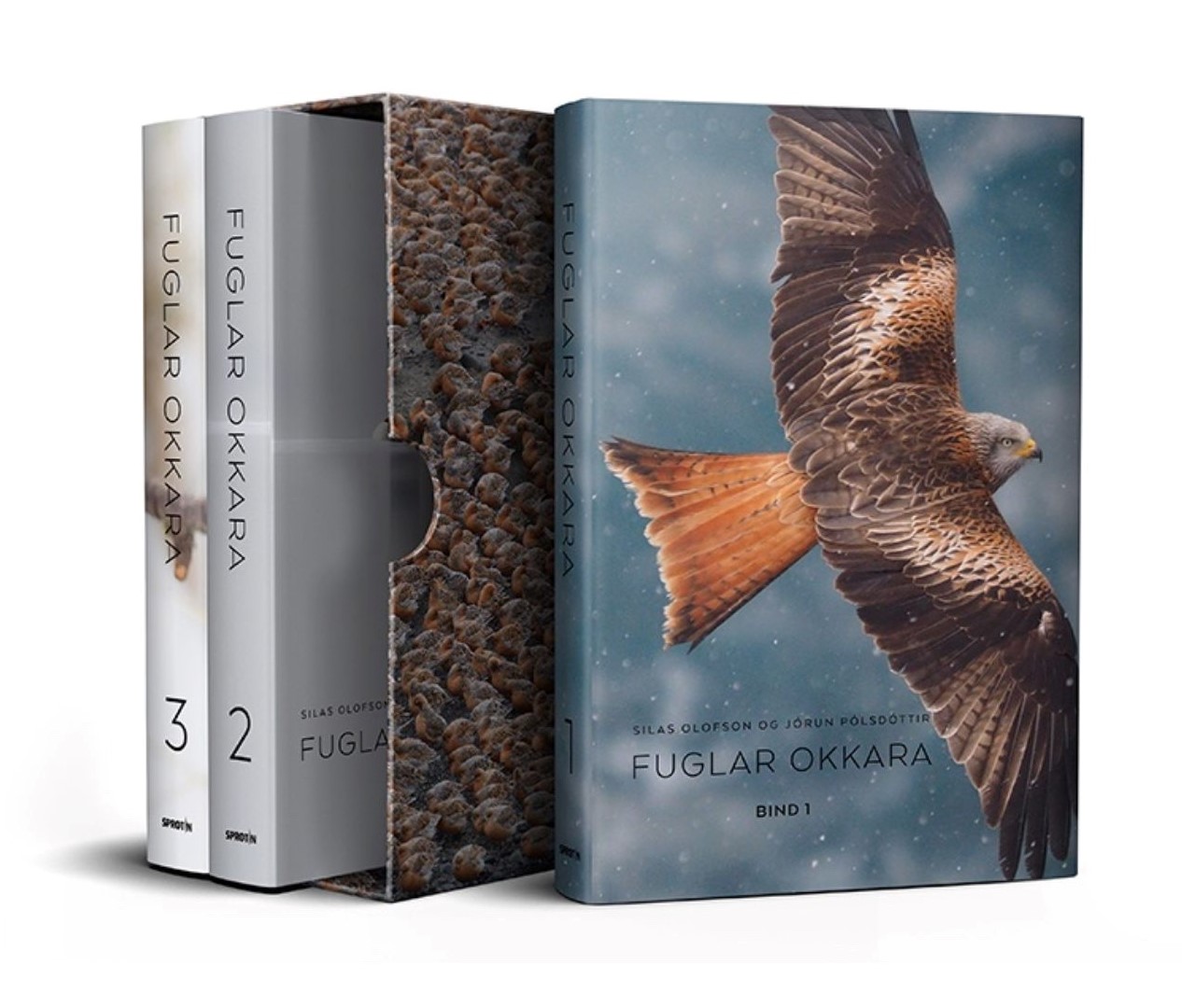 Fuglar Okkara by Silas Olofson and Jórun Pólsdóttir.
Sprotin, 2022. 1,500 pages, colour photos.
Three-volume hbk with protective cover, £105.
"What a beautiful creation," was my immediate reaction upon opening a hefty parcel to reveal the three-volume Fuglar Okkara, or 'Our Birds' to give it its English translation, a wonderfully illustrated and detailed work dedicated to birds of the Faroe Islands.
The imagery throughout the book is exceptional – not least the staggering submerged Northern Gannet image which adorns the outer sleeve. Although not all photos were taken in the Faroes, this didn't matter too much. This tome has also been designed to a very high standard – quite frankly, I didn't really mind that I couldn't understand much of the book's writing, as it looked so great – as vacuous as that might sound! The exact information attributed to each species depends on its Faroese status, with migrant or resident breeders naturally afforded more text (on the likes of range and population) than the vagrants. However, in the case of the latter, there are lists of past records and even distribution maps showing where these have turned up, so there is some interest and relevance for non-Faroese residents – particularly those interested in migration and vagrancy.
The main 'issue', if you can call it that, for non-Faroese speakers will be the hefty cost involved – it's a lot of money for a book you can generally only look at or flick through, rather than read. But this is a real showpiece item and looks absolutely fantastic – full credit to all involved, as it is clear that a vast amount of effort has been invested in its production!