Dragonflies & Damselflies app for iOS
952f2bef-ece9-4227-bcd0-45ba64e24ef4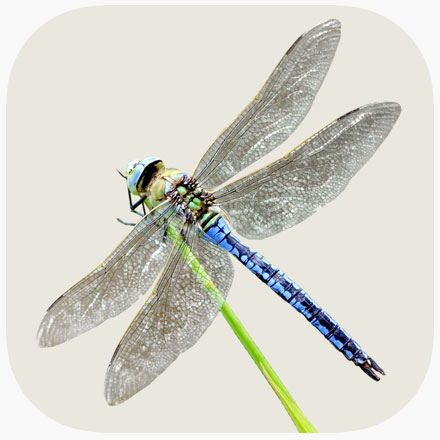 NatureGuides has produced a fine array of natural history apps over the past decade or so, with its Dragonflies & Damselflies one of the shining lights in the collection. The app is based on a book that will be familiar to many readers: Britain's Dragonflies by Dave Smallshire and Andy Swash, and published by WILDGuides. The latest app update – which was published earlier this year – collects new features from the fourth edition of the guide.
What is immediately noticeable is how slick the new version of the app is. The design has received a facelift and looks fresh, clean and uncluttered. It's easy to navigate and intuitive, with the species accounts presented in a list view from which each can be opened for reading. For users of any other NatureGuides apps, such as Collins Bird Guide or BWP, the overall format will have an air of familiarity about it.
Species accounts incorporate all text and imagery from the book, including both photos and illustrations, with detailed breakdowns of every species' identifying features, right down to the intricate patterns on S2 of the small blue damselflies. This has been fully updated to reflect the fourth edition of the book, with range maps also reflecting this. Handy literature on behaviour, breeding habitat and conservation is also included.
Perhaps the key feature of the new update is that Southern Migrant Hawker is included. This attractive species is rapidly expanding in southern England and is now established in many areas, so its addition is welcome. I for one found the app very useful for swatting up on the features that separate it from Emperor and Migrant Hawker, so that I can hopefully find the Peterborough area's first Southern Migrant in the near future!
If you're like me, you'll appreciate the ability to have a bunch of in-depth wildlife identification guides stored on your phone, rather than lugging several books around in a rucksack – it makes life that little bit easier when out in the field. If you haven't got it yet, it's well worth downloading – although one shortcoming is that it's available only for iOS users at present.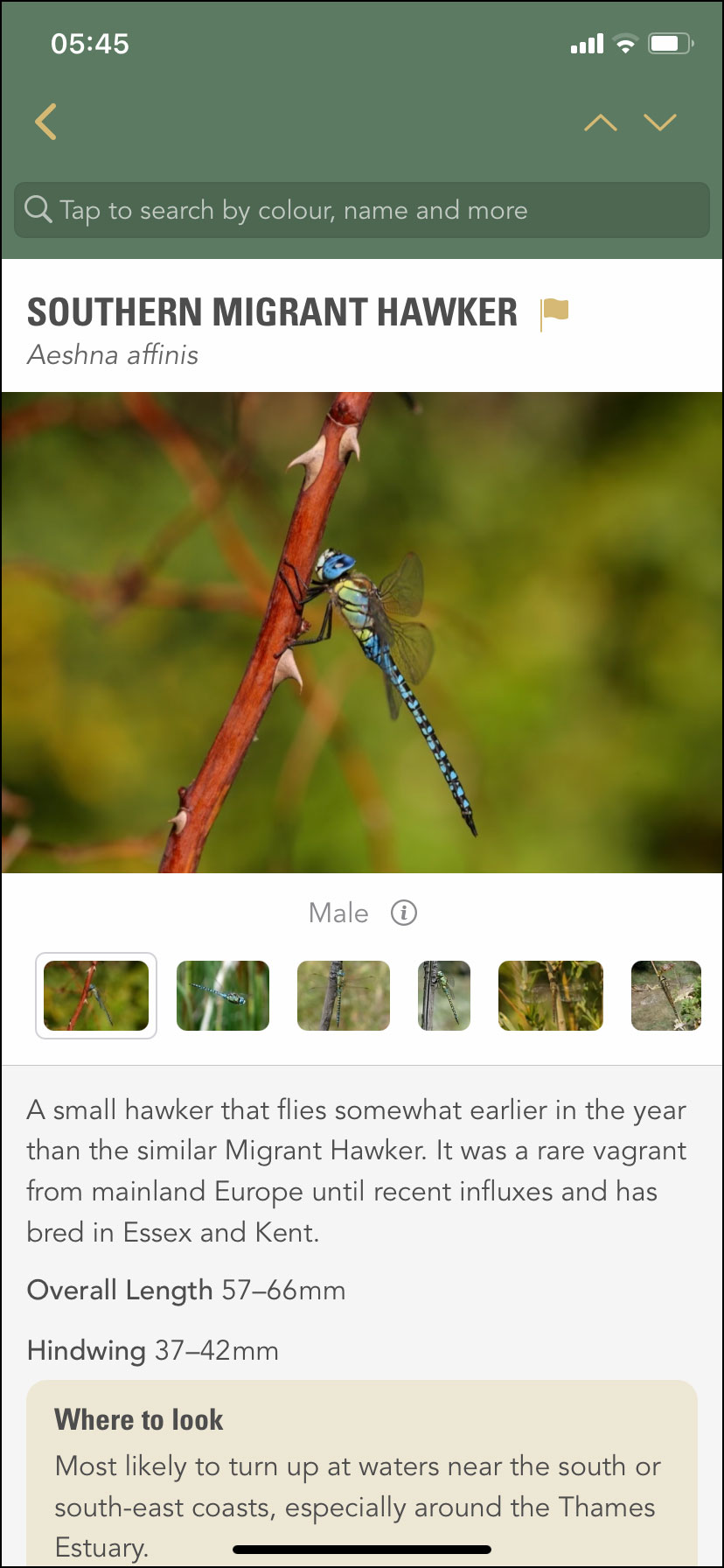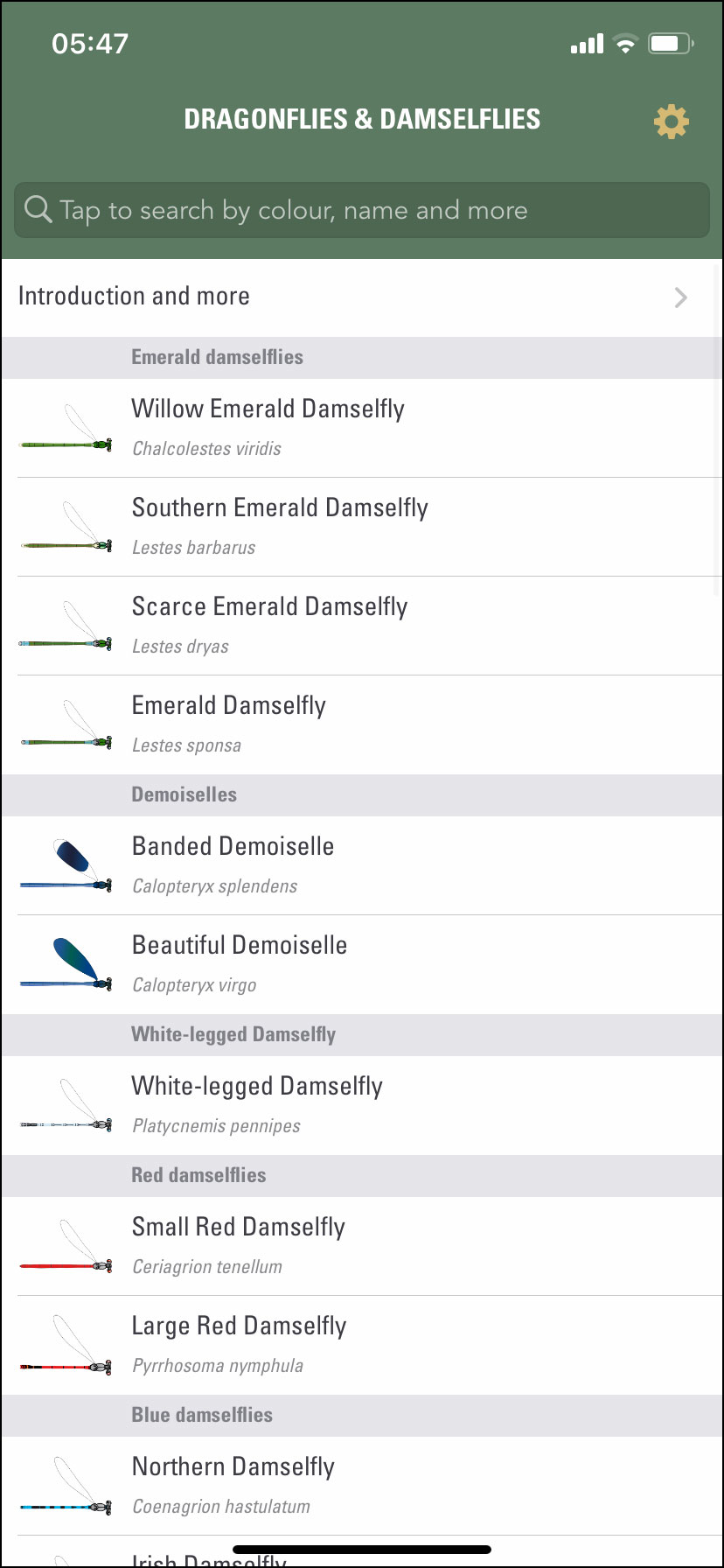 Example screenshots from the Dragonflies & Damselflies app for iOS.
Further details
Price: £9.99
Available to download via the App Store.
This review was originally published in the September 2022 issue of Birdwatch magazine.