Crossbill Guides: Ireland
3834e5e1-80a4-49b3-a1e2-9590f3da4697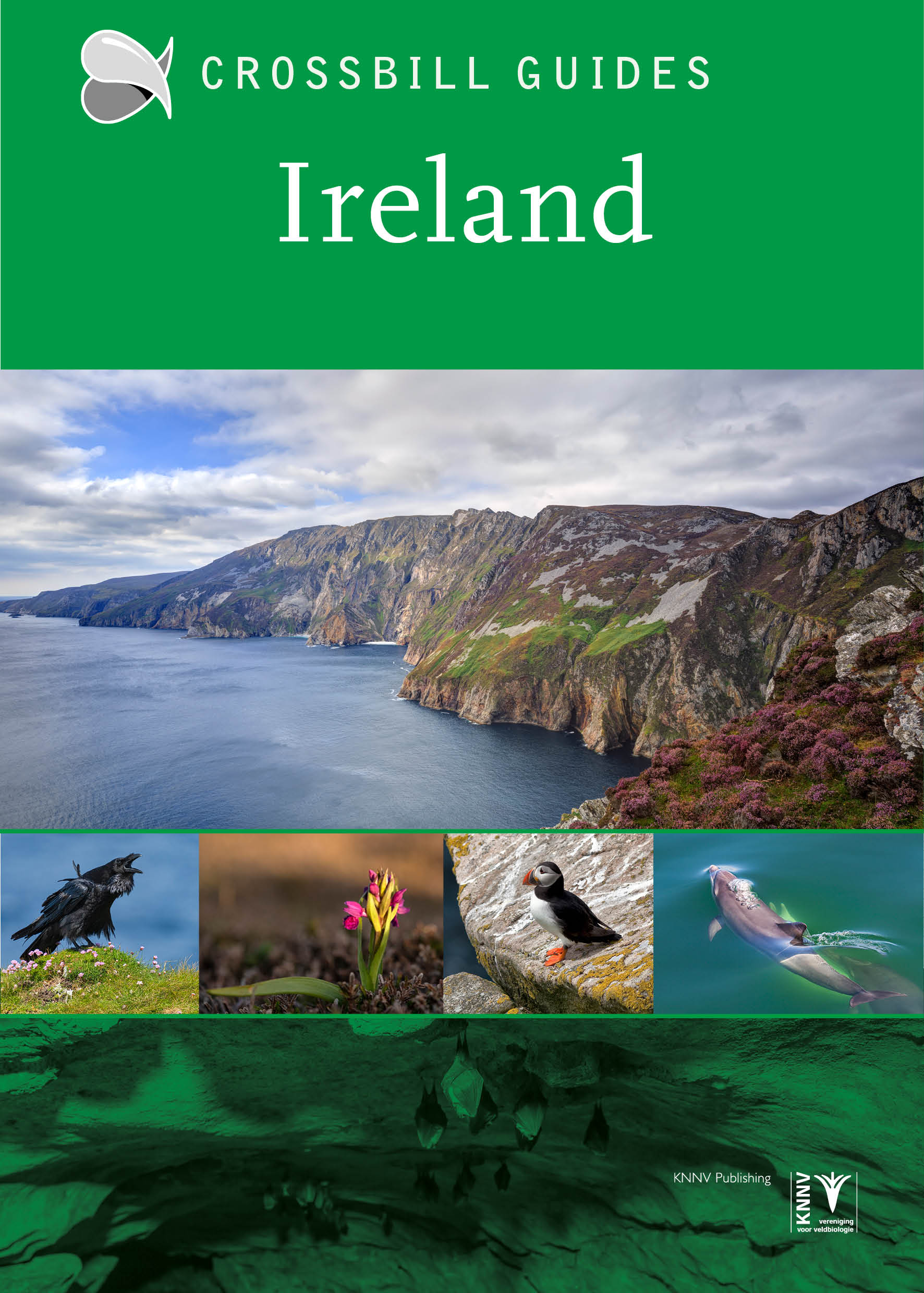 Crossbill Guides: Ireland by Carsten Krieger (Crossbill Guides Foundation, Arnhem, 2022).
288 pages, colour maps and photographs.
ISBN 9789491648205. Pbk, £25.95.
A recent addition to the popular and informative Crossbill Guides series is its Ireland title. The book is written by German-born Carsten Krieger, who fell in love with the Emerald Isle and has now lived there for 20 years. It is clear to see Krieger's passion for and knowledge of his adopted nation throughout this book, which presents a series of walks and routes that will help visitors get the most from a trip to the island.
The book follows a familiar Crossbill Guides structure, providing fascinating reading in the detailed introductory section, with Ireland's geography, geology, habitats and natural history all discussed in depth.
Ireland has worked hard to promote its reputation as a tourist destination, with the Wild Atlantic Way, a 2,500-km route from Co Donegal to Co Cork, now one of its key visitor selling points. For the outdoor enthusiast looking to combine Ireland's scenery and nature with a general holiday, this book will be a handy addition. Detailing some of Ireland's most picturesque and wildlife-filled hot-spots, including many along (or within reach of) the Wild Atlantic Way, it provides tips on some of the best walks and drives that will help the visitor get the most from a trip, as well as touching on some of the nature that may be enjoyed while there.
But it's not just the 'wild west' that this book focuses on, with plenty of brilliant and beautiful sites within reach of the major cities of Dublin and Belfast also included, as well as much information on the peat bogs, river valleys and lakes of the island's interior.
Being picky, there were numerous signs that the book had not been edited sufficiently – not least the various formats of species names (for example, White-Fronted Goose and White-fronted Goose both feature), but also examples such as 'see chapter xx' on page 91 (presumably the 'xx' was meant to be replaced with a number), the lack of bold font for some URLs yet it used for others and so on. Minor as individual errors, perhaps, but cumulatively they do come across as a little sloppy and contribute to the lack of a professional feel.
All in all, though, and these gripes aside, this is a handy addition to the backpack for anyone visiting Ireland. Don't expect to become an expert in Irish birding overnight, but this book will certainly give you plenty of inspiration for where to go depending on the time of year of your visit, while also providing plenty of background on the island's natural history and also some of its (from the birders' perspective) less-appreciated other wildlife.