Collins Bird Guide app for Android
80b08cf5-26e7-49b1-aeab-adee6e78a95b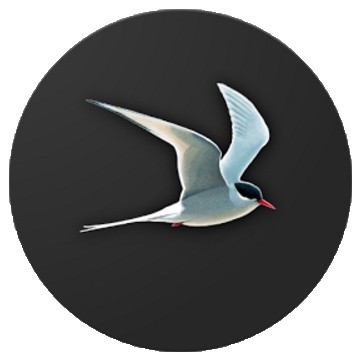 We're currently nearing the third anniversary of Collins Bird Guide's debut as a smartphone application, when it re-lived the instant success of its first print run in 1999. It has been a fundamental part of the Apple birder's artillery ever since, but the developer's nightmare that is cross-platform coding has left Android users empty-handed. However, NatureGuides have been cultivating a solution all the while and their handiwork is now available for download.
Anyone who has seen the iOS version before will be greeted by a broadly familiar experience on opening the app, with a few minor and mostly cosmetic variations. As on iPhones and iPads, the app's three levels enable intuitive browsing, starting with families. These are essentially presented in taxonomic order but sometimes pragmatic rather than strictly scientific, for instance falcons being grouped with Accipitriformes. The middle tier previews multiple species plates at once, each of which can be tapped to call up a full-sized beautiful Collins plate and the accompanying lucid text which gives general, identification and voice descriptions as in the printed guide.
Every relevant species also has a coloured Western Palearctic distribution map and it is most satisfying to be able to zoom in on these. Most species have at least one, and up to five, generally good voice recordings available to play upon tapping a speaker icon. Here, the Android app has the edge over the Apple version in that all recordings are labelled according to vocalisation type. Maps from the BTO's Bird Atlas 2007-11 are again available as a £1.49 add-on, extending the app's interest and reference value but, unlike its previous incarnation, it is a nuisance that switching between 'breeding' and 'winter' maps refreshes the entire image, as does toggling plate annotations on or off.
Among the nifty functions shared with the Apple version include the ability to create multiple lists, potentially a way to keep daily birding records or create a British or Western Palearctic list. Additions can easily be made while viewing a species profile or editing a list, enabling date, time, location and further notes to be added to each record. However, some may find off-putting the inability to add any of the unillustrated species dumped in the 'vagrants, accidentals and introduced' category. The first of these points is also a niggle with the Apple version, on which you can, however, list species without extra details being forced. It's also a shame that the map used for fixing a location cannot be switched to satellite view.
Also inherited from the iOS app, the 'compare' function is a slick and potentially handy way of quickly achieving an identification, allowing up to six plumages to be picked from the plates and viewed side-by-side. Beginners may also appreciate the function to filter species according to location, time of year, habitat and structural and plumage criteria but the annoying inability to search by scientific name, unless this is set as the primary 'species language', is unique to the Android release.
A minor teething problem with this new version of the app is that around a dozen images will not appear in 'compare' mode but the lack of the incredible video library, covering all illustrated species on iOS, is more disappointing. However, NatureGuides are on the case and Android users are assured that the clips are something to look forward to fairly soon, while the missing images will be sorted out. The app is sizable, at 700MB, but does not need a data connection to run. As well as being an invaluable tool in the field and as a go-to reference, the harmony struck by the smooth interface and long-celebrated content makes the Collins Bird Guide app a continuing marvel in this eagerly anticipated Android release.
Screenshots