Wintering: a Season with Geese
35bbcd3d-1eeb-4b65-9dcd-d2b032dd735c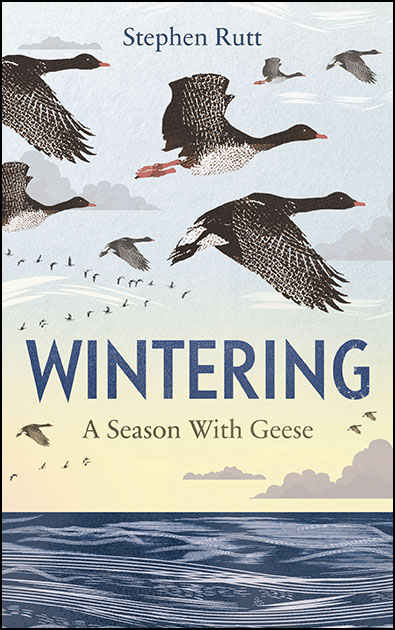 Geese aren't necessarily to every birder's taste, but Stephen Rutt's new book acts as a powerful reminder of what resilient, intelligent and, ultimately, beautiful birds they are. In Wintering: a Season with Geese, Rutt presents encounters with all of Britain's regular native goose species in a single winter, from the familiar, resident Greylags to the scarce and elusive Tundra Bean Geese.
Moving to Dumfries in autumn 2018, Rutt is left fascinated by his new seasonal neighbours, which are also arriving in the region at this time – Pink-footed Geese. This journey through the cold, dark months offers warmth, hope and joy, with Rutt's poignant and reflective writing style a fitting ode to these most enthralling of travellers, seeking refuge in the relative tameness of a British winter as their breeding grounds become seasonally inhospitable.
It is just the second page when Rutt cites J A Baker as his "favourite writer on birds", and the great man's influence is certainly apparent when reading Wintering. Rutt's writing is meticulous and poetic: he has a natural way with words, much in the way Baker did, and indeed there are plenty of phrases that would have sat very much at home in Baker's legendary The Peregrine, albeit with the occasional modern twist (think technology!) entwined: "A chaos of Pink-footed Geese, stretching along the horizon", "I am watching the passenger window framing the sun, rising up to meet the lingering moon", "The mud shines but reflects nothing. The river water goes nowhere", and so on.
Rutt himself comes across as thoughtful and knowledgeable, yet at the same time humble. His expertise, built up through an eagerness to learn more about 'our' geese, is conveyed coherently and with humility.
At just 224 pages in length and with its flowing structure, this is a very affable read and was, sadly, over all too soon. That is nothing to detract from Rutt or his work, it's simply that I enjoyed it very much!