Scarce and Rare Birds in North Wales
944f0e56-38f3-4d4f-b73e-ea313686ffbb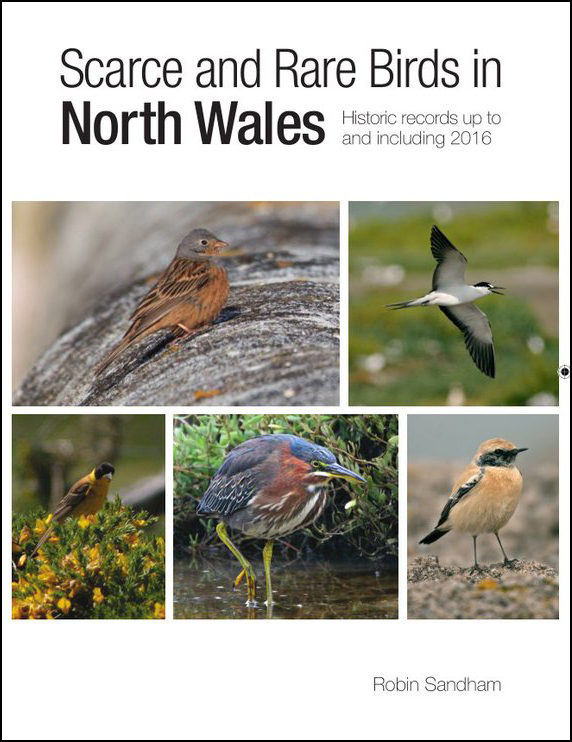 Norfolk, Shetland or the Isles of Scilly it might not be, but North Wales has hosted some stunning rarities over the years, many of which will long remain in the memories of birders far and wide.
The area has many special birding sites; Bardsey Bird Observatory, Anglesey, Snowdonia and the Dee Estuary, all of which show the potential of this part of the world in attracting good birds. Scarce and Rare Birds in North Wales, written by local birder Robin Sandham, will serve to whet the appetite of any birder who lives, visits or has any interest in this stunningly beautiful corner of the UK.
A collection of historic records up to and including 2016, the book contains all records of British and Welsh description species seen in the recording areas of North Wales. Over 200 species are included in the main section of the book. Many accounts contain histograms and charts, including interesting narrative on patterns of occurrences, key arrival dates and the circumstances of particularly unusual finds. Included are many mouth-watering photographs, some of which have never been published before. The book also contains several finders' accounts, each one an inspiring read and enough to encourage anyone out into the field to attempt to find their own rarities.
The forward by Alan Davies is a personal account of how he began birding in North Wales and how the area influenced and shaped his career in birding. Ace rarity finder, Ken Croft, reveals some of his secrets on how he has become one of the most prolific rarity finders of recent times. Enjoy reliving special 'once in a lifetime' moments such as the South Stack Black Lark, the Porthmadog Ivory Gull or the Anglesey Green Heron.
This book is a must-have for any birder who has a connection with North Wales or to anyone interested in local birding, bird migration or simply planning a visit to this special place.
The book costs £19:99 including p&p. To purchase a copy contact Robin Sandham via email.