Our Place: Can We Save British Nature Before it is Too Late?
68cacc15-f403-4810-b7b4-e46f543f28dd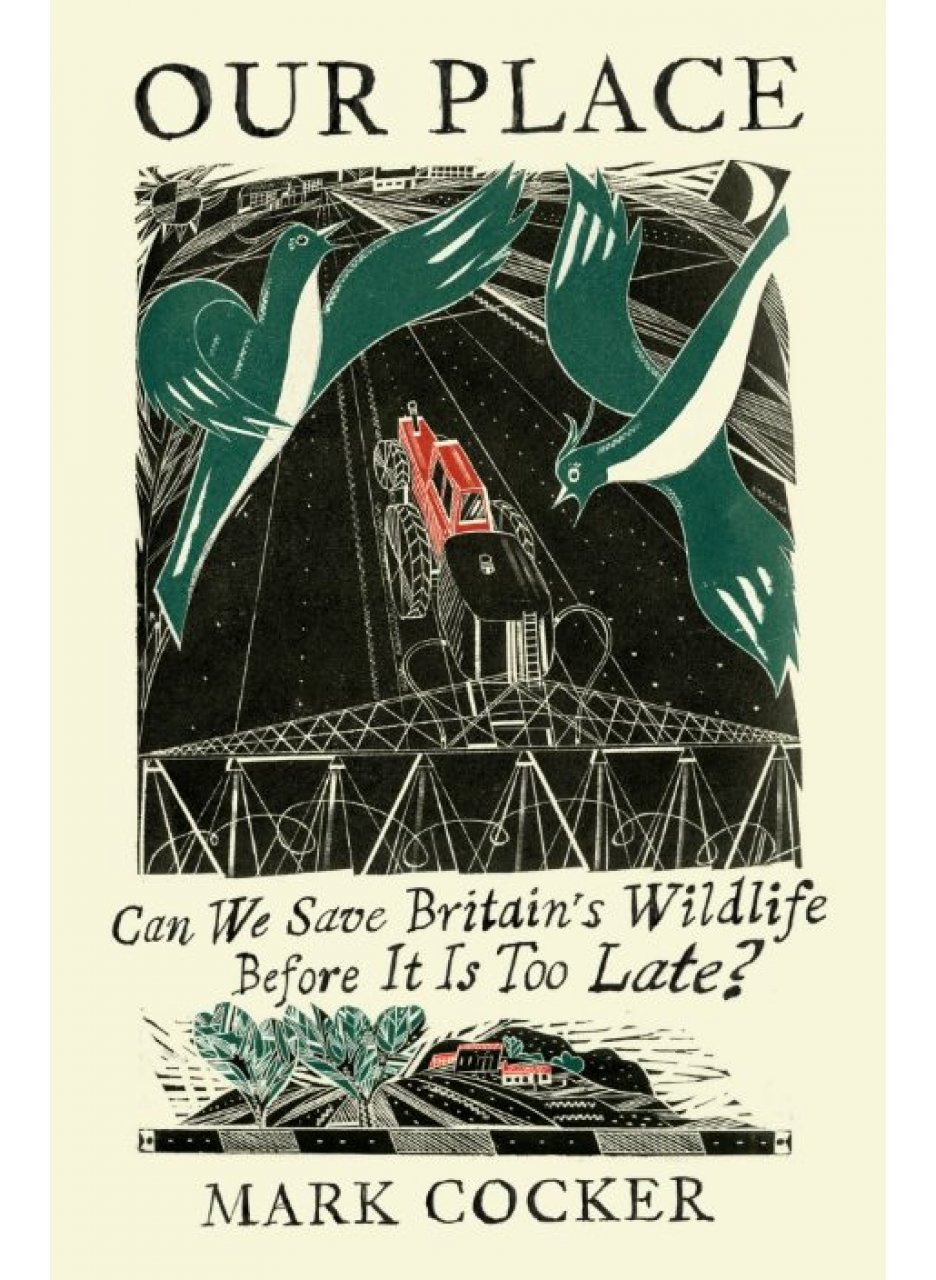 Our Place: Can We Save British Nature Before it is Too Late? by Mark Cocker (Jonathan Cape. London, 2018).
336 pages.
ISBN 9780224102292. Pbk, £18.99.
On the few times I've visited countries in eastern Europe I've been struck by the same thing: the profusion of wildflower meadows, with all their abundant insect life, and how different this is from the British countryside.
I grew up in Cambridge, surrounded by massive fields all planted with a single crop: oilseed rape. When flowering these plants would turn the entire landscape yellow. Stretching for miles like this, even that bright cheery colour would become oppressive. So unlike the riot of colour found in a natural meadow, this was monoculture writ large.
One of the overarching themes of Mark Cocker's Our Place is this massive loss of the British countryside to increasingly intensified agriculture. The huge declines in all our farmland birds makes for depressing reading. A 65 per cent fall in numbers of breeding Northern Lapwing is just one example. Gedney Fen in Norfolk is completely given over to commercial crops; in fact just 1 per cent of the East Anglian Fens as a whole remain.
Cocker visits six such areas as Gedney, once highlights of Britain's wild landscape and at each it is a familiar tale of wildlife sacrificed for the sake of commercial interests and landowners, often to the detriment of locals as well as the environment. Through these special places, the author tells the history of conservation, explaining why our landscape looks the way it does today.
This is a lyrical and intensely personal account. The title, Our Place, appears deliberately chosen, rooting us firmly within the landscape – this is our home and look what we've done to it. As well as habitat loss, the book is as much about how we've become increasingly separated from the landscape as 'our place', our home, in which we dwell and on which we rely – a psychological loss rather than environmental.
Thoroughly researched and meticulously annotated, Our Place reveals a wide-ranging knowledge of and love for Britain's landscape and the wildlife that relies on it. I would have liked the addition of maps showing the locations mentioned. In a book so reliant on a sense of place these would have added context. But this is a minor criticism of what is otherwise an excellent and important book.
The final chapter is a wake-up call to us all. It firmly lays the blame for all this devastation at the feet of a single species: Homo sapiens. And it's time we stepped up and started to make a difference.