Finding Birds in South-East Romania
7919d7ab-37e0-4de3-81e8-496e35a8e4c0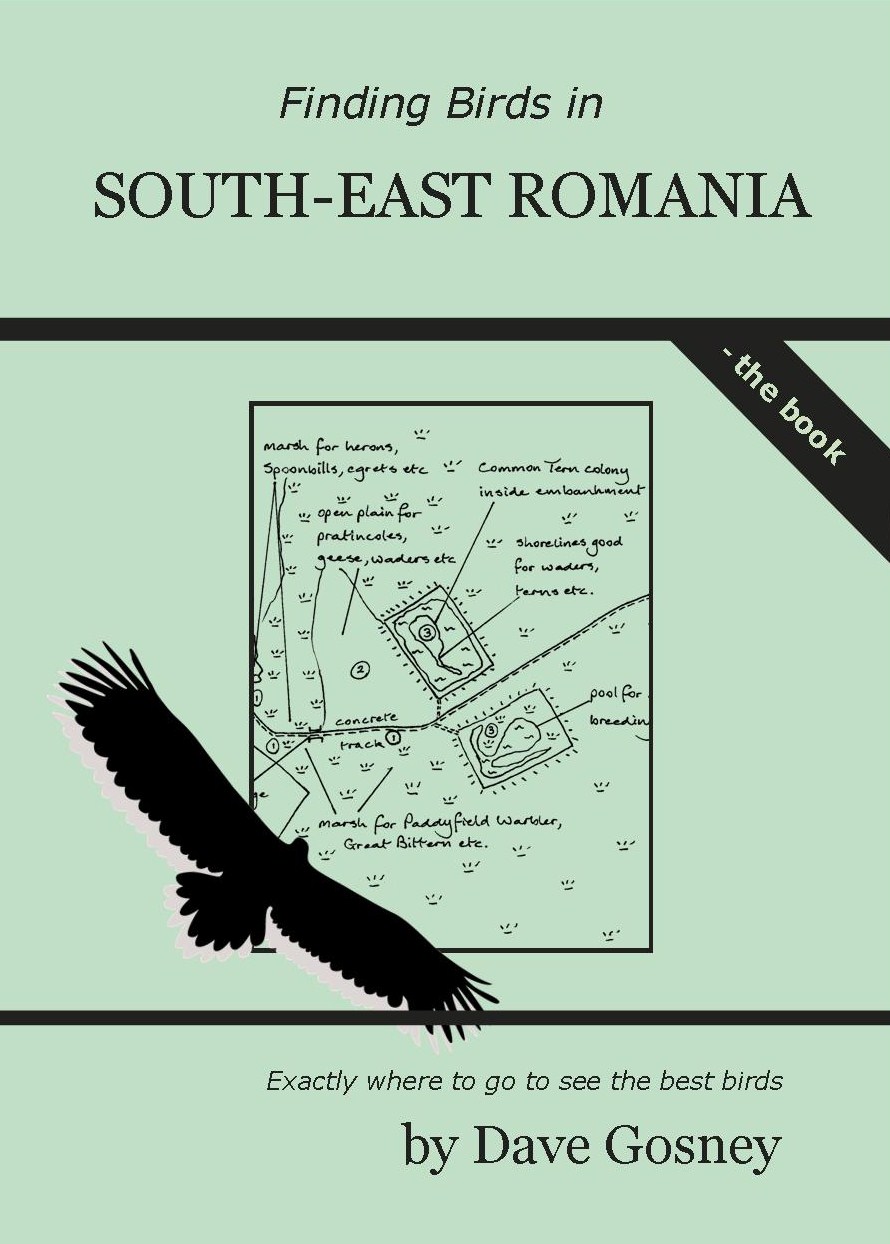 Finding Birds in South-East Romania by Dave Gosney (Easybirder, 2019).
40 pages, detailed maps.
ISBN 9781907316586. Pbk, £8.50.
I timed my visit to Northern Dobruja of eastern Romania, in late May this year, a little too early. Had I waited a few months I would've been able to take with me the one thing I was missing – an up-to-date and informative guide to the best birding spots in the region. The latest in the Finding Birds series by Dave Gosney was being researched by the man himself while I was in the area – I'm surprised I didn't bump into the legendary campervan or hear his dulcet South Yorkshire tones anywhere.
This part of Romania is poorly visited by western European birders, even if tours to the paradise-like Danube Delta are increasing in popularity. Save a few independent trip reports, the most recent literature I had for my visit was from 2006 (Where to Watch Birds in Eastern Europe by Gerard Gorman).
The guide comes as a pocket-sized, no-frills booklet, making it easy and convenient to use when navigating potholed tracks in Romania. This familiar, tried-and-tested format does not detract from the clear and modern directions. The hand-drawn maps were accurate, with frequent use of GPS co-ordinates, which are very useful and sometimes even essential for the travelling birder.
The guide updates the sad reality that many once bird-filled sites in the region have dried out over the years, or at least are more susceptible to the hotter summers our warming climate suffers from. Thus, Histria – described by previous authors as one of the best wetland sites in Europe – is hardly worth a visit now. It's a similar story at Ensiala.
On the other hand, Vadu has risen to premier status, while a couple of other new spots are described, including the vibrant Jurilovca marshes. One thing I noted was that, at Sinoie, it seems Gosney took a wrong turn by the reed cutters' camp, leading him to dismiss the site as unworthy of visiting. On the contrary, despite being fairly difficult to find, once one reaches the right spot it's a fantastic area that seems to be the only reliable spot outside the Danube Delta for Pallas's Gull.
Visiting an area during one season of one year has its drawbacks – spring 2019 was exceptionally dry in Romania, so it'd be wrong to interpret all the gen in this guide as hard fact. But that's not what Gosney does. These guides provide a flavour of the birds in a certain region, but more importantly offer detailed directions and options for other places to visit.