Birds of Ecuador
3c288472-b662-4168-8355-7aaec7cd1304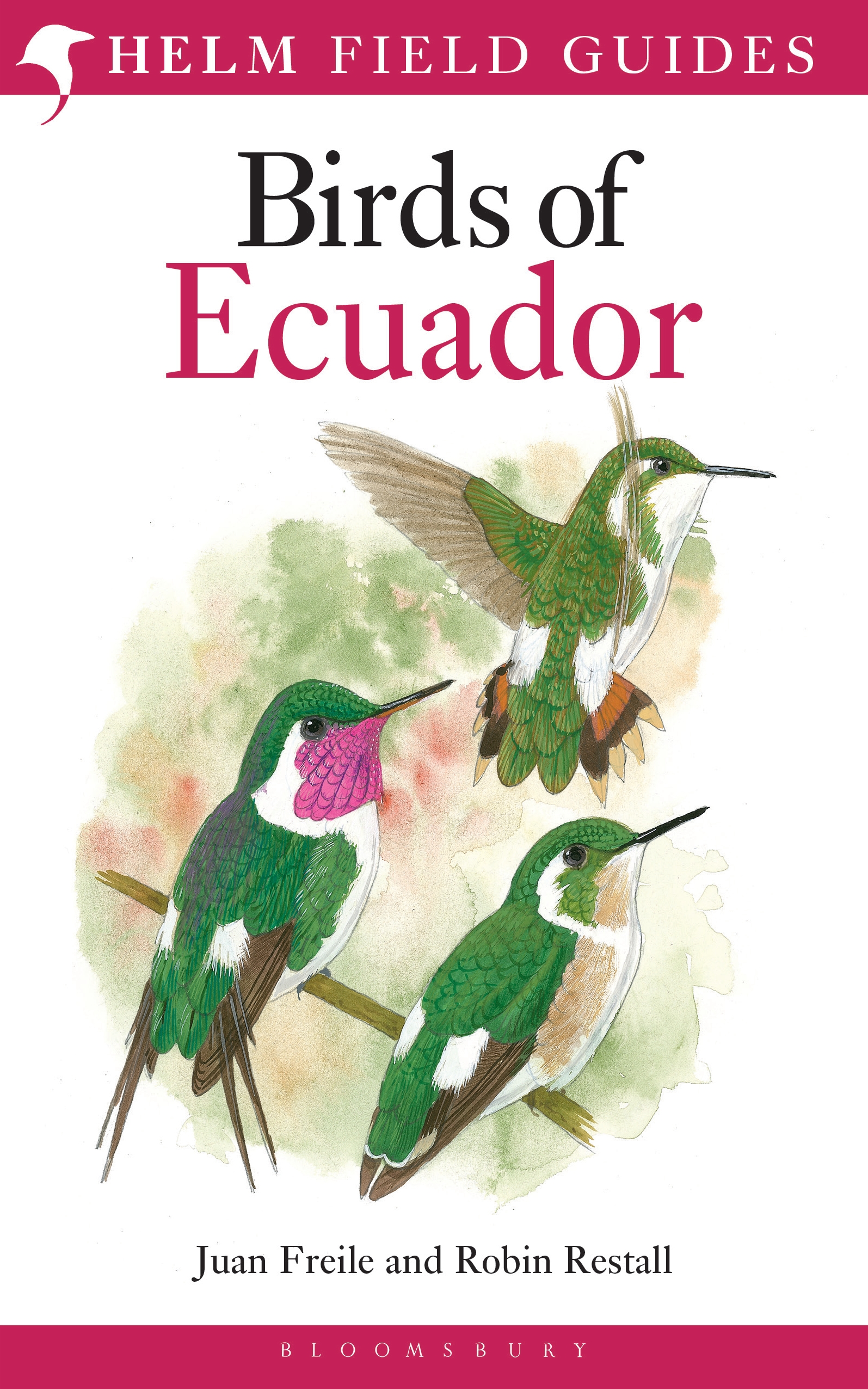 Birds of Ecuador by Juan Freile and Robin Restall (Helm Field Guides, London, 2018).
656 pages, 291 colour plates and approximately 1,635 distribution maps.
ISBN 9781408105337. Pbk, £35.
How can a wealth of information about the birds of one of the most biodiverse countries on the planet be condensed into a single portable volume, complete with text, illustrations and maps for all species?
This is the task that authors and publishers of field guides face, but in the case of a country like Ecuador that challenge is extreme. Describing, illustrating and mapping the distribution of well over 1,600 species has been accomplished before by Helm, but the last such guide, by Robert Ridgely and Paul Greenfield, was split into two volumes when it was published back in 2001. Excellent though the result was, in some ways it felt more like a two-part, softback handbook.
This new book from the same publisher brings together all the key elements of a successful field guide within a single volume, winning friends from the outset. The format will be familiar from other recent Helm Field Guides, with maps and text on the left and facing plates on the right. The latter typically feature between five and seven species per page, with few exceptions. If many seem familiar, it's because they've been repurposed from Helm's Birds of Northern South America, illustrated by the same artist (a common practice in modern ornithological publishing).
Some illustrations are very appealing, others less so, and on balance Paul Greenfield's figures from the earlier guide have the edge. However, the new plates are better labelled, with English names for species, subspecific trinomials where relevant, and age and/or sex – much more convenient for use in the field than the earlier number-based system.
Given the huge space constraints, descriptive text is necessarily brief but tightly written, with key field marks highlighted in bold and italics. There's enough detail to help identify all but the most cryptic birds, with additional notes on similar species as appropriate. With colour maps right next to each species description – another improvement on the earlier book – it becomes much easier to identify problematic birds, a process in which speed can be of the essence when dealing with a fast-moving feeding flock and brief views.
I took the Ridgely and Greenfield guide to Ecuador earlier this year, as Freile and Restall wasn't available until just after my return. The former did the job well and I do like those plates, but it is bulky and heavy, and I felt the strain lugging it around in the field with all my other gear. In contrast, the new book has 10 per cent fewer pages, is only 70 per cent as thick, and at 1,160 g weighs the best part of half a kilo less. It also includes all new species added to the national list since 2001 – and all for a more attractive price. In an ideal world I'd take both guides next time, but for practical reasons it'll be Freile and Restall in my backpack.
Sample pages