Birding in the Bristol Region: a Celebration
365d5c9a-312b-450e-b941-045e92f6ef8f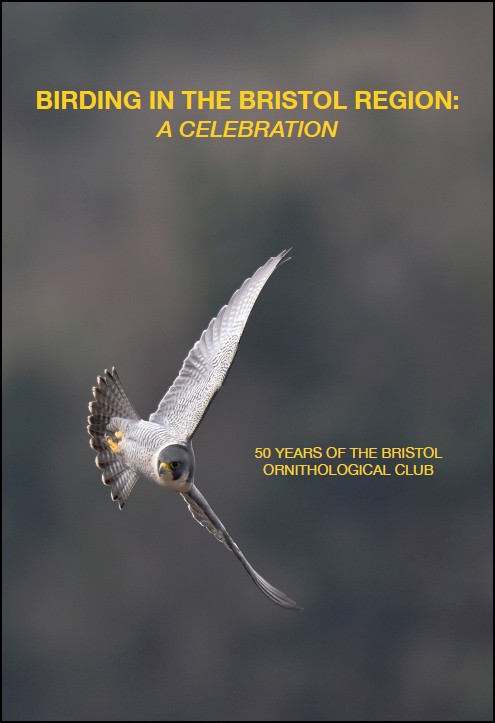 The inaugural issue of Bird News, the monthly newsletter of the then newly formed Bristol Ornithological Club (BOC), covered January 1967. Fifty years later we have here —  published appropriately enough in January 2017 —  a celebration of what is clearly still a thriving bird club. This glossy 96-page, B5-size, publication holds a very enjoyable range of discrete articles, which enable the reader to dip in and out at various points. The range of style and content also means that few will be disappointed.
Up first is a Q&A with Robin Prytherch on the origins of the BOC. This includes scans of some early documents and journals, as well as mention of the rise from 17 original members to 150 just a year later. At the back of the publication we learn that the BOC has had some 3,004 members over its 50 years!
The Q&A is followed by 50 favourite birds of Avon, as described by 50 BOC members and a few guests. Each bird is given a delightful photographic portrait, a personal anecdote and a brief 'biog' of the nominating individual. It would be unfair of me to single any one bird or birder out, with input from the very well known to the newest club members, but there is much to enjoy and learn in this very novel section.
My favourite section is 'Fifty years of change' by Richard Bland. This 14-page canter through the up-and-down fortunes of birds at a local level is fascinating; for example, why are Collared Doves suffering a straight-line decline from a peak in 2003 in the Bristol area? The data amassed by local fieldworkers which enables this kind of insight to be drawn is surely the most important product of all bird clubs (though I accept that 'enjoyment' runs a close second!). Richard proudly ends by saying that the club now monitors every species in the region in detail annually — which is a credit to all concerned.
Another section describes 50 ways to improve your birding experience, and there are some great ideas in there. These latter two sections are also enhanced by Robin Prytherch's vignettes and Andy Black's enjoyable cartoons, respectively.
A few 'big' BOC numbers are highlighted in the final pages, perhaps the most impressive being the 1,107 Tuesday walks held, with an average of 19 members on each walk!
This publication will clearly interest local birders, but it is certainly worth examination further afield, too, especially for any other bird club looking to celebrate similar milestones. The freshness in approach, and content in general, justify this highly pleasing record of the BOC's first 50 years.
Copies can be obtained from the editor William Earp (£12 including p&p) at 4 Pitchcombe Gardens, Bristol BS9 2RH.