Bird Tick List app
b5485967-ad4f-42a2-853e-1136acb8c198
From Klee Media | £4.99 | 9.0 MB | Requires iOS 6.0 or later | Version 1.3.1 | View in the iTunes Store

Birders like lists, from patch lists detailing species seen in a local area to comprehensive life lists that can be thousands of entries long. That requires somewhere to keep those lists, and now that often means turning to technology, which is where this app comes in.

The very stripped-down homepage is just a list of your lists. Tap the plus button to add another, which you then name and save, or tap on the name of a list to access it. From here you can start adding species.

Another very simple page includes 596 species, based on the British Ornithologists' Union's list. You can choose to organise this alphabetically or taxonomically and display every species or just those you've ticked. Adding a species to a list is simple – tap the circle to the right of the species name.

Date and location are automatically recorded, but these can be amended if you need to add a species after the event. Tapping the species name brings up these details, plus the number of individuals seen (this is set at one and can also be amended), a photo of the species and space for your notes. Tapping the thumbnail image accesses a larger photo. There's also the facility to search the entire species list or within a particular list.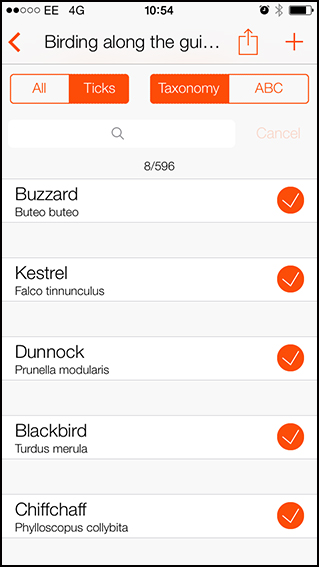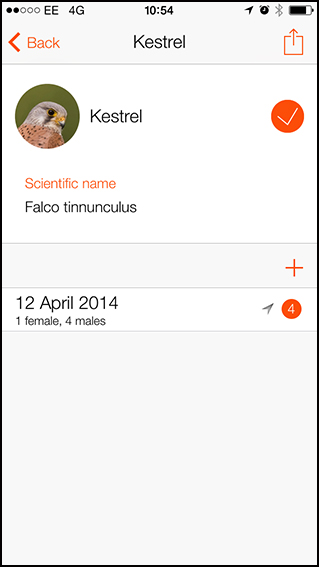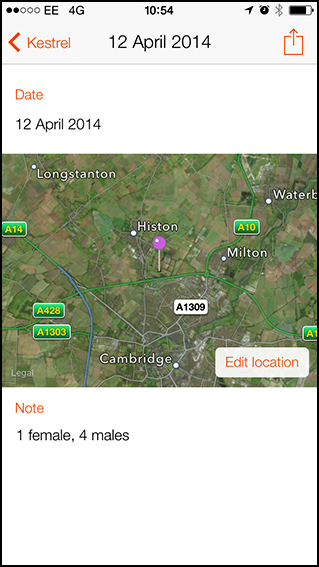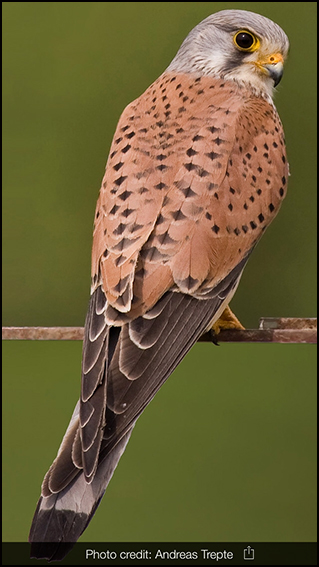 The app can host unlimited lists. You might have, for example, a year list covering first sightings, individual trip lists and a patch list detailing the dates, times, locations, numbers and so on of every species recorded on your local patch throughout the year. You can also add any species not on the list. If you do a lot of overseas birding, however, this could get quite tedious and you're probably better off with country-specific or even world lists.

The whole interface is incredibly clean and uncluttered. The app is very easy to use, with some nice bits of functionality. For example, to change the location of a sighting search for a town, suburb or even road name and a pin will drop onto the map; refine this further by tapping and holding the pin, which can then be moved, although dropping the pin the in the exact area takes a bit of trial and error. You can also email a copy of your list as a spreadsheet. This makes a useful back-up of your data, but unfortunately the species name, date, location and so on all appear in a single column, rather than each field being assigned its own.

This is just a listing app, and there is no identification or other information about any of the birds beyond English and scientific names and a photo. At just under a fiver, this might seem a bit pricey for something you could essentially do for free on your computer. However, its immediacy and portability mean it is good value.