Birds of Britain Pro app
128d136d-c6c3-4e56-95b3-a54c6fe31c60
From iSpiny | £9.99 | 298 MB | Requires iOS 6 or later | Version 2.1.6 | View in the iTunes Store

There is a proliferation of field guide apps, so any new ones coming onto the market have to have something a bit different to mark them out from the what's already available. The programmers of Birds of Britain Pro: a Field Guide claim that their aim was to make the app intuitive and easy to use. So how does it stack up?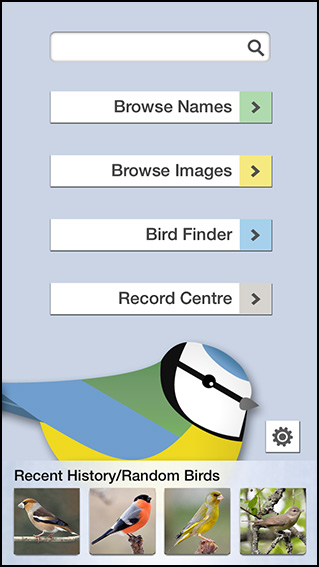 The app opens up to a simple homepage where you can search for a bird species, or browse by name or image. Both browsing options allow you to search by first name, last name or group. There's also a Bird Finder, in which you can describe an unidentified bird, and a Record Centre for listing the species you've seen.

Covering 299 bird species recorded in Britain, each entry has specially written text, photos of male, female and juvenile plumages, a European range map, calls and songs, and a link to the species' Wikipedia page. You can also upload your own photos, add notes or tap the binocular icon to record your sighting.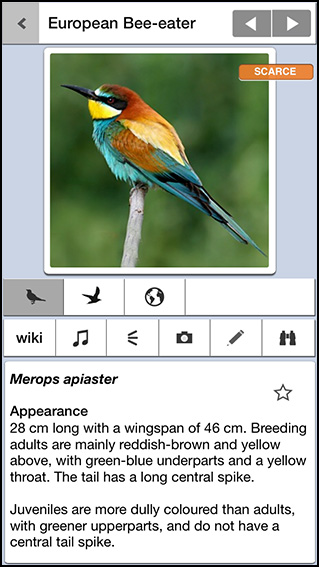 The texts, which include a description, status in Britain, habitat, diet and nesting behaviour, are accurate. The photos are instructive, but not of the highest resolution – tapping a photo brings up a larger version, but these are often slightly pixellated. A nice touch is the ability to compare photos of similar species. This is easily achieved by tapping the plus icon when viewing the larger version of an image. You can add as many species as needed and then simply tap the thumbnail to view each image.

The Bird Finder is very easy to use, and unlike other ones I've tried did come up with the species I had in mind when testing it – a Goldcrest. Similarly, the Record Centre is user friendly and includes date, time and location information, as well as space for making your own notes. You can choose a photo to accompany your sighting or upload one of your own.

At £9.99 this is one of the more expensive apps, but it does contain a lot of information and certainly lives up to the programmer's aim to make it both intuitive and easy to use.