Gitzo Adventury 30-litre camera backpack
f91a455f-156a-4fb2-96fe-1b497a637f62
When I was handed this camera backpack from Gitzo, I was impressed by its overall robustness – it felt (and looked) a quality product. But would initial impressions be backed up after a few weeks of field testing?
Unlike my current Lowepro bag, this rucksack zips open from the back. The padding is robust yet comfortable; wearing it bears no strain, as the shoulder straps are also well padded. There are two waist straps that can be secured for further stability and comfort. The zips are custom coated to provide water resistance, while the foldaway rain protector, which is stored in a compartment on the bottom of the bag, looks like a sturdy piece of kit and comfortably backed this up in the field – it easily withstood three days of waves and sea spray off Madeira, keeping everything inside bone dry.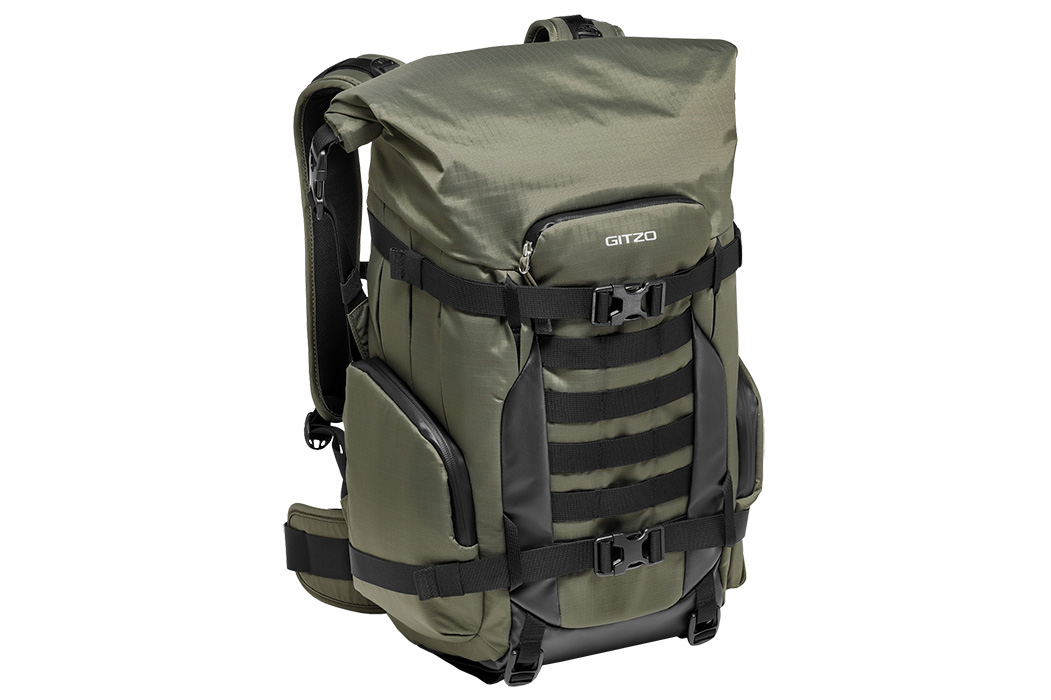 I was pleasantly surprised at the amount of gear that I was able to fit into the bag. At face value, this backpack is quite compact, which in itself is useful for many situations – not least as cabin baggage on a flight. However, the small size is deceptive. In fact, thanks to its clever compartments and zipped pockets, I was able to fit more into it than I could in my current bag, which has larger 'resting' dimensions.
Unfortunately, the laptop pouch wasn't big enough to host my work laptop, which has a 15.6" screen. The disappointment was short-lived, though, for it could still be securely slotted into the bag between the pouch and the bag's main compartment, where it was protected by plenty of padding. Problem solved!
The removable interior insert – dubbed the 'Gitzo G-Cushion' – is a luxurious compartment fitted with thick walls and dividers, some of which are attached with Velcro straps and are both flexible and removable, that offered maximum protection for my gear – in fact, it was as good (and therefore safe!) as I'd seen on any camera bag previously.
Individuals will use their bags differently, but to give an idea of what I was able to comfortably fit into the main compartment of the bag: a 15.6" laptop, laptop charger, Canon 10-22 mm lens, Canon 100-400 mm lens, Canon 7D mk ii camera, card reader and Leica Ultravid 8x42 binoculars. Furthermore, there was still a bit of space to put leads, plug adaptors and my phone charger. There is, incidentally, a larger 45-L version, which Gitzo advertises as perfectly large enough to fit a 600 mm lens (and plenty more besides).
What I was really thrilled about was the inclusion of an expandable roll top, which allowed me to easily pack flip flops and several items of clothing for my recent Madeira trip – something I'd never have been able to do with my Lowepro backpack. This immediately makes it a much more versatile tool for short trips or excursions, birding or otherwise, and meant I didn't need to pay for an extra piece of hold luggage for this particular trip. The fact that there is a multi-link strap designed to carry big tripods is a bonus – this is great for birder-photographers who want to carry both their birding and photography gear out into the field efficiently.
My criticisms are very few and minor in their nature: I would have liked an extra zip pocket on the interior of the bag to store small valuables (e.g. memory cards, batteries or personal items such as bank cards or keys). Furthermore, due to their size, the three exterior pockets are a tad limited in what they can hold – a small water bottle can just fit, although they are plenty big enough for car keys, wallet, passport, charger, sunglasses case and a couple of snack bars (or variations on that theme). In the absence of an interior zipped pocket, I used the front pocket for storing my memory cards and spare batteries.
So, was I impressed? In short, yes – this is an excellent, well-designed bag that offers both practicality and sturdiness for all photographers. It comes thoroughly recommended.
Specification
Size: exterior 48 cm x 31 cm x 19 cm; interior 47 cm x 28 cm x 17 cm
Weight: 2,050 g
Colour: green
Price: £219.95