A Quest for Waders
1110a53b-0856-4a0b-a38e-77ba5e32d619
As a group, waders are among the most endangered of our birds. As with most wildlife the reasons for this are complex and manifold. But one driver for this group that includes so many long-distance migrants is habitat fragmentation along the migration flyways.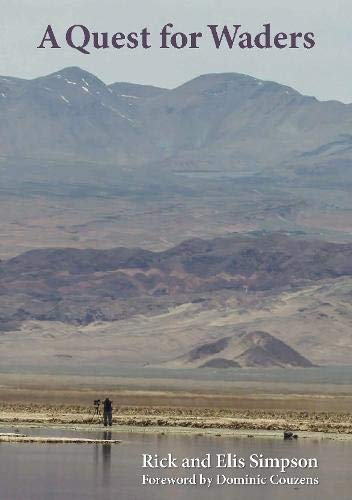 This book tells the story of how Wader Quest, a charity set up by authors Rick and Elis Simpson and dedicated to the preservation of this sadly declining group, came to be. A vague wish to see the Critically Endangered Spoon-billed Sandpiper before it was too late soon became a big-year challenge to see all the world's waders – a Wader Quest.
But the Simpsons knew it had to be more than this. They decided they would use the challenge to raise vital funds and awareness for the plight of Spoon-billed Sandpiper and waders in general. The money would be donated to the Wildfowl and Wetlands Trust's captive-breeding programme. A crowdfunding campaign was set up and Rick commenced a series of talks in the UK.
Starting in November 2012, the reader follows Rick and Elis as they begin their journey in Norfolk – every birder will surely relate to the description of their faltering start. The destinations get more exotic after that, taking in Thailand, New Zealand and Chile, among others. In total the couple visited 14 countries on six continents over the course of 15 months. How many species did they clock up? I'll leave that to you to find out.
Today Wader Quest is a registered charity that helps small groups and communities to protect their local wader populations. Spoon-billed Sandpiper is still struggling, but the WWT project is starting to see some successes.
A Quest for Waders, self-published via Wader Quest, is a celebration of all things shorebird. It's very much a labour of love, written, edited and illustrated with photos and drawings by Rick and Elis. It's a fascinating read and profits from all sales are fed back into the charity.