A Field Guide to the Birds of Malaysia and Singapore
09aea2d2-2e5c-4e83-8b00-e3bb55020f36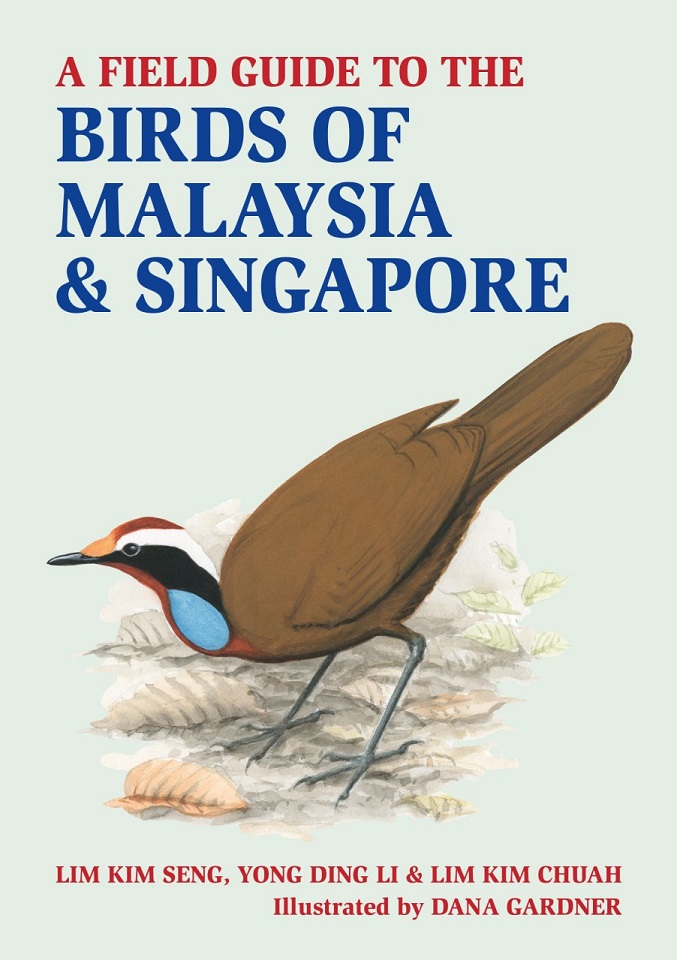 A Field Guide to the Birds of Malaysia and Singapore by Lim Kim Seng, Yong Ding Li and Lim Kim Chuah (John Beaufoy Publishing, London, 2020)
396 pages, 166 colour plates.
ISBN 9781912081738. Hbk, £24.99.
In some ways, Malaysia has a confusing geography, with its west side as part of the continent of Asia (Peninsula Malaysia), while the majority of the country lies to the east on Borneo, which is the third-largest island in the world, but not a country itself. This field guide covers 829 bird species found in either part of Malaysia and adds in Singapore, which is an island twice the size of the Isle of Wight. It is an exciting area for the birder, with some great endemic bird species and many spectacular national parks.
Lim Kim Seng and Lim Kim Chuah are two of the best-known birders of Singapore, and here they partner with Yong Ding Li of BirdLife Asia, with American artist Dana Gardner providing the illustrations. His 166 colour plates are laid out to face the text, with around five or six species per spread.
The layout is easy to follow and is not too crowded. Most birds are painted facing right in a perched position and without vegetation invading the space. Adults and juveniles are displayed in some cases, and for some species different forms are shown where they are markedly different on Borneo. Larger birds such as raptors and waders are shown in flight, too. The text provides a concise description of plumage and voice, plus range, typical habitat, breeding reason and status.
All of this is good, but the notable missing element here is the lack of maps. Modern birders rely on maps, and with a wealth of data available these days there really is no excuse for not having even basic distribution maps. Even a simple colour code to indicate whether each species is in Peninsula Malaysia, Singapore or Borneo would be useful. There is a section with photographs explaining the habitats that exist across the area and a further 10 pages are devoted to describing key birding areas that are popular with birders.
The species order used follows that adopted by IOC, but decisions by IOC to split out several species have not been incorporated fully but just mentioned. Examples of this include Pale-faced and Cream-eyed Bulbuls and Dayak Jungle Flycatcher – all of which are recent splits in Borneo.
The publication of this book coincided with the arrival of the new Lynx Edicions field guide to Malaysia. That book includes the new species mentioned above and also has 775 distribution maps. However, it is almost twice the price at £45 (paperback version). My view is that the Beaufoy book is certainly sufficient for any visitor to Singapore – and some of Peninsula Malaysia too,but with its maps and more up-to-date taxonomy the Lynx title has to be the choice for Borneo without a doubt.