Zino's Petrel added to British list
fd5c3893-2bd4-4c2d-9a41-6095fe8834fa
The British Ornithologists' Union Records Committee (BOURC) has announced that Zino's Petrel becomes the 629th species on its British list.
The decision is based on the well-documented bird seen from a pelagic trip off the Isles of Scilly on 30 July 2020. A full account of the find, complete with images and ID discussion, can be read here.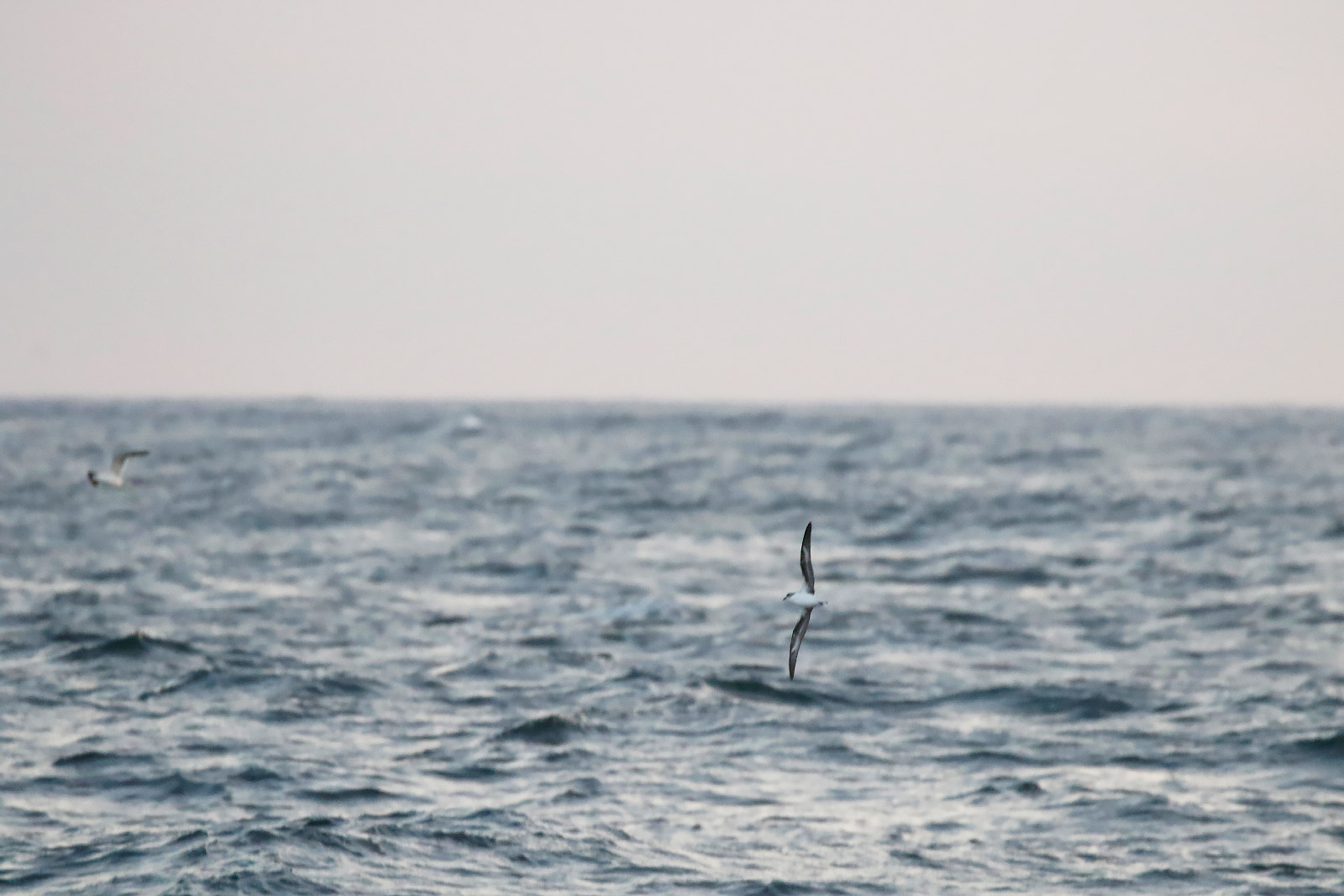 Zino's Petrel, at sea off the Isles of Scilly, 30 July 2020 (Danni and Zac Hinchcliffe).
Zino's Petrel is the rarest seabird in Europe, with just a few hundred birds breeding on Madeira, Portugal.
In most years, small numbers of Pterodroma petrels are seen off Britain and Ireland. Separating these is one of the greatest identification challenges faced by British and Irish birders and the majority go unidentified. Unidentified birds are suspected to be the more populous Desertas Petrel, which also breeds on Madeira; however, it has been thought that amongst these a very few Zino's Petrels might also occur. Obtaining good enough views and photographs to separate the two species has long been the challenge.
The Scilly bird of 30 July 2020 showed a combination of key characteristics that allowed it to be identified as a Zino's Petrel, including the slighter structure, smaller bill size and underwing pattern.
The record has therefore been accepted as the first British record and the species added to Category A of the British list. This addition will be published as part of the BOURC's 55th report, due to be published in Ibis in January 2023. Upon publication of these changes, the British List stands at 629 species (Category A = 611; Category B = 8; Category C = 10).