Young osprey dies following turbine collision
f9848489-6643-4614-99c9-ddda7d47a54c
A Western Osprey chick has died after it collided with a wind turbine in North Wales.
The pair of ospreys at Llyn Brenig raised one chick and it was thought that all three birds had commenced their southward migration by the end of August. However, in late September news emerged that the body of this year's youngster (KC5) had been found adjacent to a wind turbine, around 5 km south-east of the nest, on 6 August.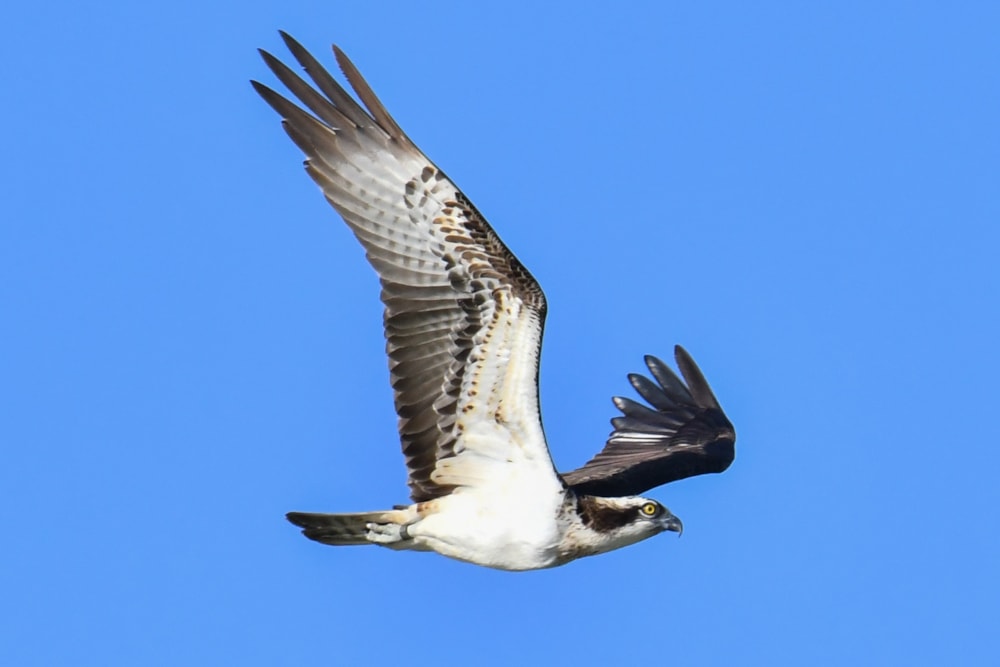 The young Western Osprey collided with a wind turbine not long before it was due to migrate south (Craig Smith).
In the days prior, the adults had still been feeding the young bird. The last report of all three of them in the nest together at Llyn Brenig came on 6 August. Curiously, though, reports of three ospreys in the area continued for several days after 6th, which when the youngster was found dead.
Following the sad news, North Wales Wildlife Trust released a statement that said: "This is clearly a very sad outcome for all concerned and we will be working with RWE Renewables UK and other stakeholders to assess and implement opportunities to reduce the risks of any future, similar occurrence.
"We are continuing to work with everyone concerned to evaluate the events leading up to that date, and are also left with a perplexing mystery as to the identity of the third bird seen around Llyn Brenig in the days and weeks that followed. We are working on this as well and, as and when possible, will post a further update."