Young Bearded Vulture shot dead by hunters
6b165a34-d826-4484-ba81-8628a8a23b8e
A satellite-tagged juvenile Bearded Vulture has been found shot dead in the Cévennes National Park in southern France.
The bird, born in March at Tierpark in Berlin, Germany, was released on 13 June in the French department of Aveyron by Ligue pour la Protection des Oiseaux (LPO) as part of a reintroduction scheme across the wider region.
However, on 11 October, unusual GPS signals being sent out by its transmitter caused concern for LPO. Sadly, on arrival in the municipality of Lozère, in the Cévennes National Park, conservationists discovered the young vulture dead at the end of a forest track.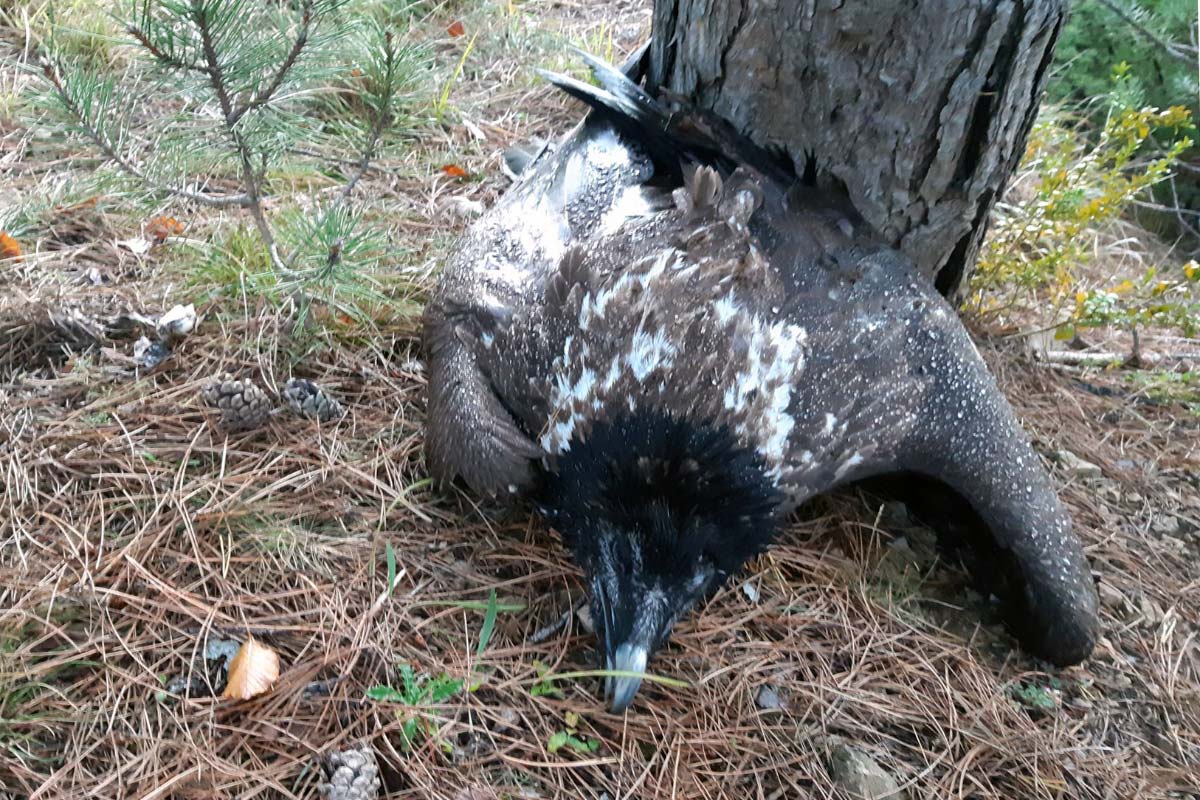 The young Bearded Vulture was founded slumped at the base of a pine tree in the Cévennes National Park (LPO).
The corpse was quickly recovered with a view to performing an autopsy and further analysis. However, an x-ray was carried out and the vulture was found to show around 15 shot pellets lodged in its legs and lower torso.
Content continues after advertisements
Although the pellets did not directly affect the bird's internal organs, they caused it to fall from the sky and suffer haemorrhaging, as well as perforation of the intenstine by a small piece of bone. The bird went on to die from internal bleeding.
LPO has filed a complaint for the intentional destruction of a protected species, an offence punishable by three years' imprisonment and a fine of €150,000.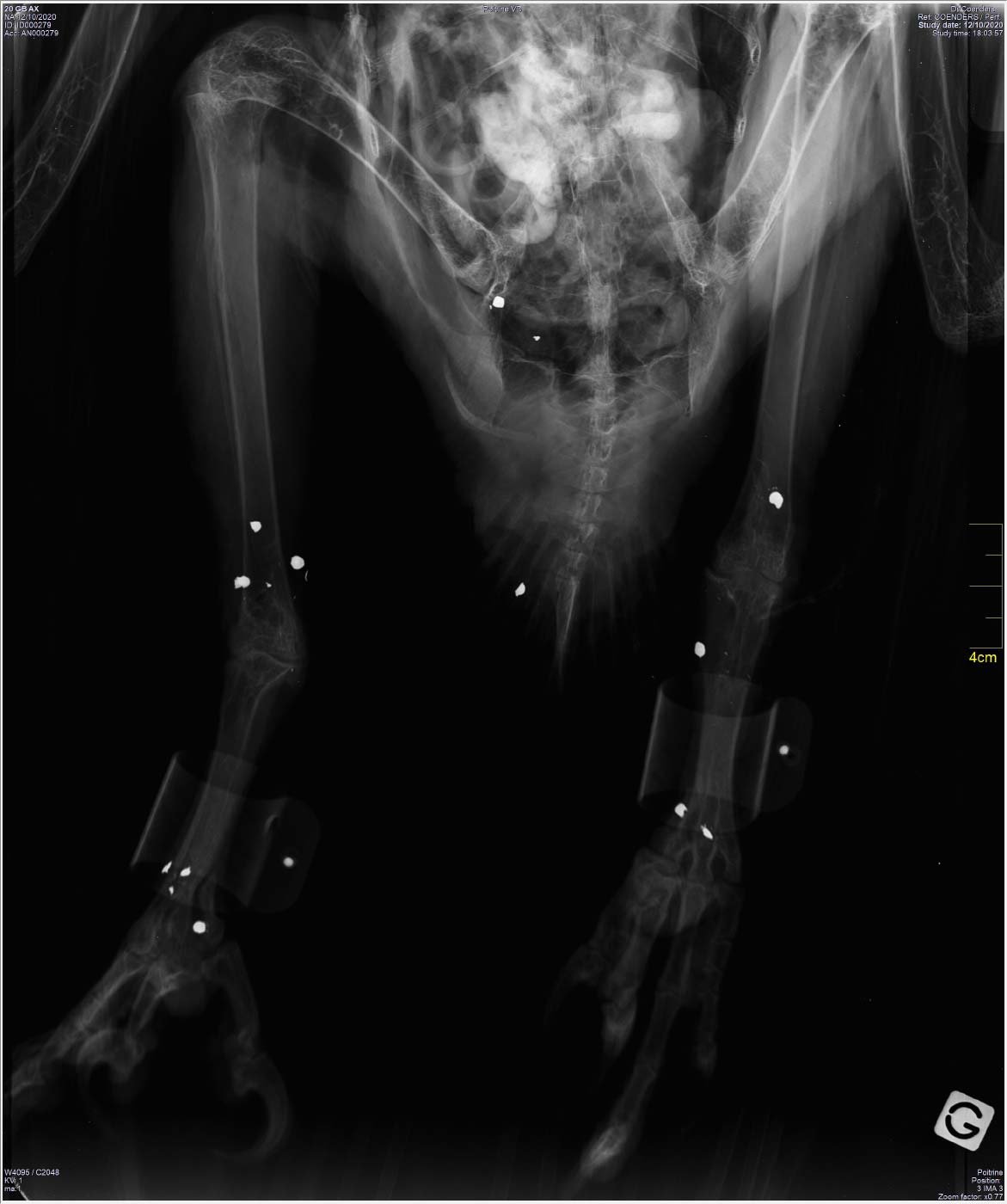 An x-ray revealed multiple shotgun pellets lodged in the bird's legs and lower torso (LPO).
Unfortunately, this is not the first time that a Bearded Vulture has fallen foul of shooting in France. Another youngster, released in the Grands Causses in May 2019, was found dead on 4 October 2019. The incident was confirmed as deliberate, and the investigation is still ongoing. A further young Bearded Vulture was shot in Lot department in June 2014, while a 14-year-old adult was gunned down on 26 November 2013 in Pyrénées-Atlantiques.
Since 2016, 33 Bearded Vultures have been reintroduced as part of the vulture conservation program supported by the European Commission and coordinated by LPO. The return of the vultures contributes to the re-establishment of an essential link in natural and pastoral spaces. By feeding on animal corpses, these scavengers increase the resilience capacity of ecosystems by limiting the risks of emergence and dispersal of disease and by participating in soil restoration.
Find out more about the French Bearded Vulture reintroduction scheme at gypaetebarbu.fr/life-gypconnect.