Women of conservation
d6372858-6109-4ffe-b5de-46af23eee7f5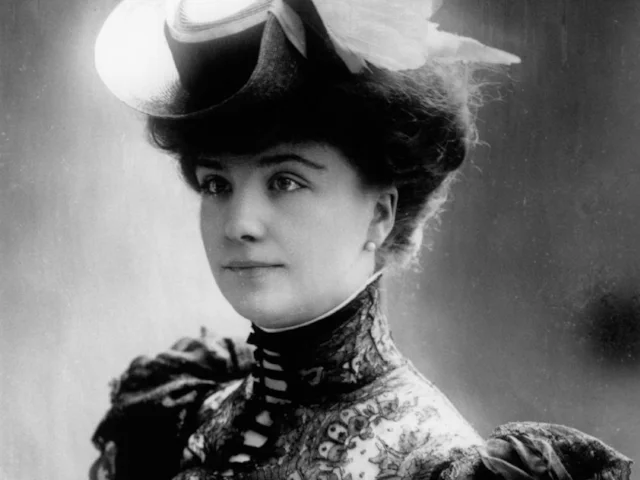 Ahead of International Women's Day on 8 March, the RSPB has highlighted women's roles in its work and profiled three inspiring females working for wildlife today.
In 1889, the fashion for elaborately plumed hats was driving certain species of bird to extirpation in the UK. In response, 36 year-old Emily Williamson established The Plumage League in 1889, joining with fellow campaigner Eliza Phillips in 1891 to form The Society for the Protection of Birds.
Today, the RSPB helps protect wildlife and its habitats worldwide, from the UK's garden birds to Tigers in Sumatra. It has successfully helped bring birds like Red Kite, Osprey and much of the albatross family back from the brink of extinction, and manages over 200 nature reserves in Britain.
The charity's conservation work relies on the expertise of women from both within the RSPB and from industries such as farming, all of which contributes to saving nature for future generations to enjoy.
Paula Baker, RSPB Site Manager
Paula Baker is the Site Manager at RSPB Loch Lomond. She began her career as a volunteer and today leads an all-female team of conservationists at the reserve, project managing everything from building footpaths to getting up at dawn to monitor geese.
"Loch Lomond is a beautiful place and, because it is a fairly new site for the RSPB, there's a real variety of things to do. At the moment we're improving our access facilities and updating our visitor centre," she said.
Loch Lomond is home to a 10,000-strong flock of Pink-footed and Greenland White-fronted Geese which dominate the fields, and also supports a nesting population of Spotted Crake, an amber-listed rail species found only at a small number of sites around the country. The team has been managing the fenland habitat to support these birds which require dense vegetation in which to hide.
"Spotted Crakes are what I'd call skulking birds – they're small and like to stay well hidden. So we're cutting and burning to create a mosaic-like structure to the fen, which will also allow for a diversity of plants to thrive."
The RSPB owes its very existence to two strong and capable women. It was founded in 1889 by two Victorian activists, Emily Williamson and Eliza Phillips. The charity was initially an all-female operation set up to oppose the use of feathers in fashion, a trade which was not only cruel, involving ripping the wings off birds while still alive, but threatening to wipe out certain species, such as Great Crested Grebe. The female founders initially faced ridicule, with cartoons appearing in
Punch
which belittled their cause. But the society received a Royal charter in 1904, and in 1921 the Importation of Plumage (Prohibition) Act was passed.
Continues Paula: "Anybody is capable of doing anything they set their mind to. My advice to both boys and girls is to volunteer as much as you can. A degree isn't enough anymore, so you've got to have something on your CV that stands out and shows you're passionate and committed to conservation. When I started out, I was told by another woman not to bother because conservation was too competitive and I'd never get anywhere. But that just made me think, somebody has to get those jobs and why not me?"
Carmella Barbour, Quarry Manager
Carmella Barbour is the quarry manager at Newbold Quarry, Staffordshire. She has worked for 17 years at the site, which supplies sand and gravel for the production of concrete.
"We often liaise and work with the likes of the RSPB, the Wildlife Trusts and Nature After Minerals (a partnership programme between RSPB and Natural England) to get advice about the best restoration options to help nature on our sites and creating habitats for embattled species. Here at Newbold, we use various materials such as pulverised fly ash from a nearby power station mixed with the surplus material from our operations to shape the land into desirable habitats. The result will be the biggest nature site in Staffordshire with open water and reedbed habitat which will hopefully encourage Bittern, Bearded Tit, Marsh Harrier, Water Vole and Otter, to breed there."
"By the end of the site's restoration, we aim to have created 400 ha of wetland to help protect and re-establish many threatened species and provide a special place for people to get away from it all and re-connect with nature."
Jane Thompson, farmer
Jane Thompson runs an environmentally-conscious farming operation from Brick Kiln Farm in Suffolk, supporting at-risk species such as European Turtle Dove, Stone-curlew and Natterjack Toad on her 57 hectares.
"My family and I have lived here over 20 years and gradually acquired more of the land around it, which happens to be home to a number of rare plants and wildlife. A chance meeting with a warden from Minsmere RSPB gave us the idea to go apply for an environmental stewardship scheme, which allows us to manage this land for wildlife."
Jane is also involved with
Operation Turtle Dove
, which aims to reverse the fortunes of these beautiful birds which, once widespread, have declined by 91 per cent in the UK since 1995.
"We have [European] Turtle Doves on site – beautiful birds whose gentle cooing was once the sound of summer. We make sure to grow the right feed and maintain the correct, open habitat for them. We're also trying to attract Stone-curlews and Natterjack Toads. It's great to see the fruits of your labour, the different habitats coming along, and the birds and wildlife arriving. We've put up a Barn Owl box too, and now have a resident pair of barn owls."
"There's a certain amount of ignorance about the importance of conservation; about the importance of our countryside and how easy it is to damage it and lose our biodiversity. People look at the countryside, see green fields, and think it's ok. But it's a lot more complicated than that and I think most people have lost their connection with nature."
"The work is hard, you constantly have to be adaptable to the weather and different circumstances. But it is important to consider wildlife – because once it's gone, it's gone."
Over the decades, the RSPB has also had a female president for longer than it has had a male president. Presenter Miranda Krestovnikoff, current RSPB president, said: "That the RSPB – the largest wildlife conservation charity in Europe – owes its very existence to the vision of two Victorian women is something we're immensely proud of. It is inspirational to think that these women, who were deemed second-class citizens, living very much in a man's world, were able to make themselves heard in a time when women had very little voice. Despite these challenges, they succeeded in influencing world leaders and changing attitudes towards fashion and wildlife conservation on a global scale.
"Let's hope that Emily Williamson and Eliza Phillips leave another great legacy – to inspire more women today to make a stand for what they believe in."