Will these extreme vagrants make the British list?
20bec9bb-18ab-48ab-9c49-d54f4ea1a588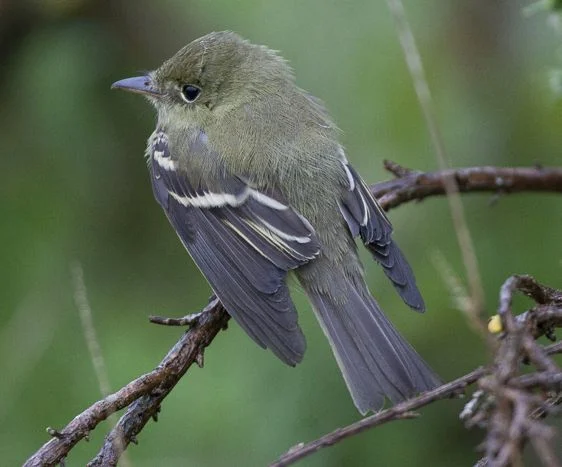 Three 'megas' are now currently under consideration for admission to the British list, according to the latest update from the Rarities Committee. They are:
• Chinese Pond Heron at Hythe, Kent, from 17 January-13 March 2014 – the identification of this bird has now been accepted by the committee, and the record has been passed to the British Ornithologists' Union's Records Committee (BOURC) for a decision on formal admission to its British list. Two previous sightings of a bird in Norfolk and Hampshire in late autumn 2004 were placed in Category E and other Western Palearctic records from Finland, Hungary and Norway are also controversial, so it remains to be seen whether the Hythe bird can navigate the uncertain origin/escape hurdle.
• Acadian Flycatcher at Dungeness, Kent, on 22 September 2015 – this record is still in circulation at the Rarities Committee, but the identification is considered by many to be safe and it seems likely to be accepted in due course as the first for Britain and the first live example of this American species for the Western Palearctic (the only previous record involved a bird found dead in Iceland on 4 November 1967).
• Chestnut Bunting on Papa Westray, Orkney, 19 October 2015 – this earlier date has now been accepted by the Rarities Committee, with the first-winter's presence on the island generally known to have been from 21-29th. The species has occurred previously but the BOURC moved all eight records from Categories D to E of its list; the committee has said, however, that for first-winter birds in October and November, it would "consider any such record seriously". There had been eight Western Palearctic records prior to 2014.
In addition, a fourth potential new species has already been accepted by the Rarities Committee and continues in circulation with the BOURC – a decision is awaited on
the Slaty-backed Gull found by Birdwatch Managing Editor Dominic Mitchell
at Rainham Marshes RSPB, Essex/Greater London, and subsequently also seen at Hanningfield Reservoirs and Pitsea Landfill, Essex, between 13 January and 26 February 2011.
There has also been good news for
Birdwatch
contributor Mark Pearson,
who found an Iberian Yellow Wagtail on his local patch on 22 April 2015
, as this has now been accepted as the first of that subspecies to have occurred in Britain by the Rarities Committee. It remains to be seen whether other claims in the country will now be re-examined on the back of this. A number of records of other interesting extralimital subspecies such as Hudsonian Dunlin, American Long-tailed Skua and 'Steppe Merlin' are also being assessed.
Further high-profile rarities are also being considered by the Rarities Committee, such as the Red-billed Tropicbird at Gwennap Head, Cornwall, on 28 Aug 2015 and the well-attended Great Blue Heron on St Mary's, Scilly, from 14 April-6 May 2015.
An extensive review of 53 previously accepted Barolo Shearwater records between 1967 and 2015 is also taking place. There are currently 65 British records, but reasons for this extensive reassessment have not been given publicly.
For more information, the Rarities Committee's work-in-progress file can be downloaded here in Excel spreadsheet format:
http://www.bbrc.org.uk/main-information/work-in-progress
.
Content continues after advertisements