Wildlife Trusts launch new proposals for a wilder Britain
8aac99d8-1fc2-467f-b860-c75bf0f31657
Today [Tuesday 1 May], the Wildlife Trusts are publishing Towards a Wilder Britain – Creating a Nature Recovery Network, showing how new laws could lead to the creation of nature recovery maps and reverse decades of wildlife declines.
The new report details how a Nature Recovery Network could be established by mapping out important places for wildlife which need to be protected, as well as key areas where habitats should be restored. The Wildlife Trusts believe new laws are needed, including an Environment Act, to ensure this happens. The organisation states that local authorities should be required by law to produce regional Nature Recovery Maps to achieve the new government targets that it is calling for.
The report comes at a critical time for wildlife. It coincides with the final week of two key government consultations which present a rare opportunity – the first in living memory – to influence the future of both national farming and planning policy and how these impact on nature in England. Wild places and the species that depend on them have suffered steep declines over the past 70 years; intensive farming and urbanisation being significant causes. It's vital that Britain attempts to increase the extent and quality of natural habitat to turn nature's recovery from an aspiration to a reality.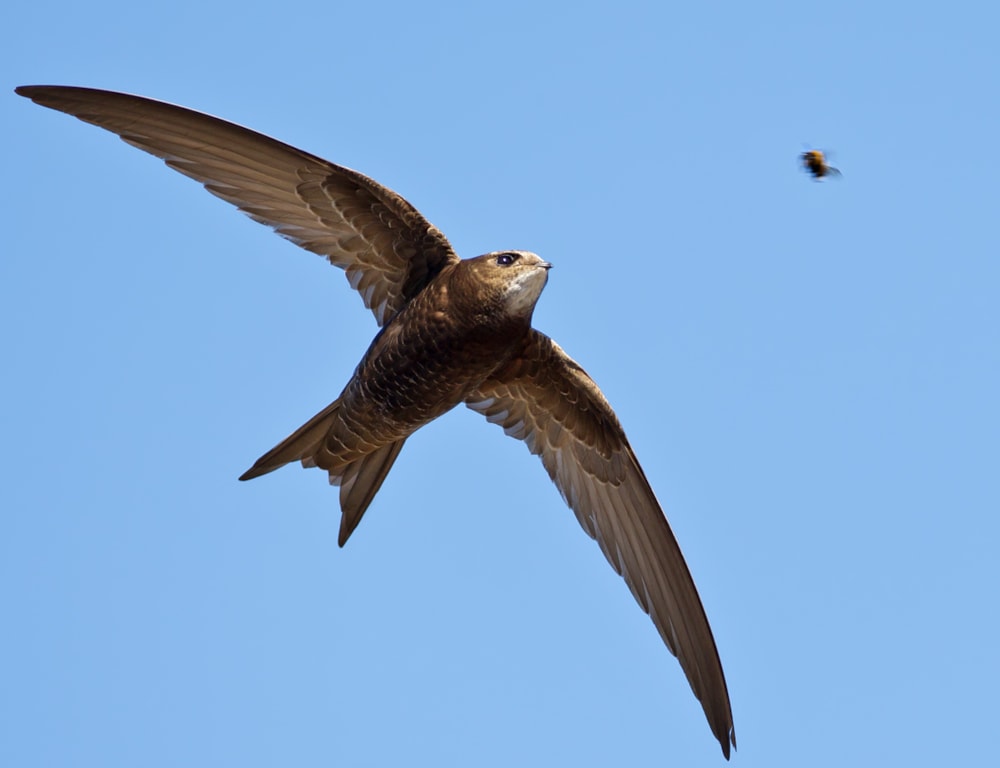 Resident and migrant species, including Common Swift, have shown long-term declines across Britain (Per Schans Christensen).
Now the public has a chance to call for change so that planning rules, farm support and regulation work together towards the recovery of wildlife. The Wildlife Trusts are urging people to respond to both consultations. The government's 25 Year Plan for the Environment proposes the creation of a Nature Recovery Network. To take this forward, Nature Recovery Maps should be at the foundation of future farming and planning policy, guiding habitat creation by farmers and housing developers to ensure it achieves government targets for wildlife's recovery.
Content continues after advertisements
Protections for Local Wildlife Sites – important havens for wildlife that are supposed to be recognised in planning policy – have been dropped from the draft National Planning Policy Framework. This is a backward step that would undo basic protection for 42,000 of these places for wildlife.
The Wildlife Trusts' Chief Executive Stephanie Hilborne commented: "Nature is valuable for its own sake and is the foundation of our society and our economy. Yet we have neglected its value for too long. We need to substantially improve our farming and planning policies which are currently up for review; and we need an ambitious Environment Act that puts nature's recovery on a statutory footing. The only way any of this can work is if there are Nature Recovery Maps in every part of the country. This can help build the Nature Recovery Network that future generations deserve."
The consultation on the future for food, farming and the environment is here; it closes on 8 May. It asks where public money, in the form of subsidies to farmers, should be spent in the future. It will also help to establish how the rules and standards for land management should be set and enforced. Farming practices are one of the key reasons for wildlife decline in the countryside, so to ensure nature's recovery we need to change the way that farmland is managed. What works for wildlife is good for people, too. Farmers need healthy soils and large populations of pollinators, like bees, to grow crops. We all benefit from healthy water in our rivers and a wildlife-rich countryside. The Wildlife Trusts want to see rules that:
Reward farmers and land managers for the benefits they provide for society, such as clean water, healthy soils and a wildlife-rich countryside.
Replace the Common Agricultural Policy with a system that supports public benefits and environmental outcomes for society.
Changes the culture of regulation, making it easier for farmers to help nature without being weighed down by unnecessary paperwork, inspections and bureaucracy.
The consultation on the National Planning Policy Framework is here; it closes on 10 May. The rules that guide planning for development will shape the future of housing. About 36 square miles of land are used by new developments every year and so the outcome of this consultation is hugely important for wildlife. The Wildlife Trusts want to see rules that:
Protect wildlife and secure recognition of Local Wildlife Sites (which lose protection under the current proposals).
Integrate wildlife habitats into new developments – for wildlife and people.
Commit to an improvement for wild species and habitats from all development ('net biodiversity gain').
Require that new developments contribute to a national Nature Recovery Network by including this in local planning strategies.
Read about the Wildlife Trusts' #ActSwiftly campaign urging people to respond to the two consultations here, while the campaign to save Local Wildlife Sites is here.
The full Towards a Wilder Britain – Creating a Nature Recovery Network report is available to download here.