Wildlife charities appeal for information as Red Kites found dead
6c6d5e5c-afb5-4877-b624-76dd70f79fed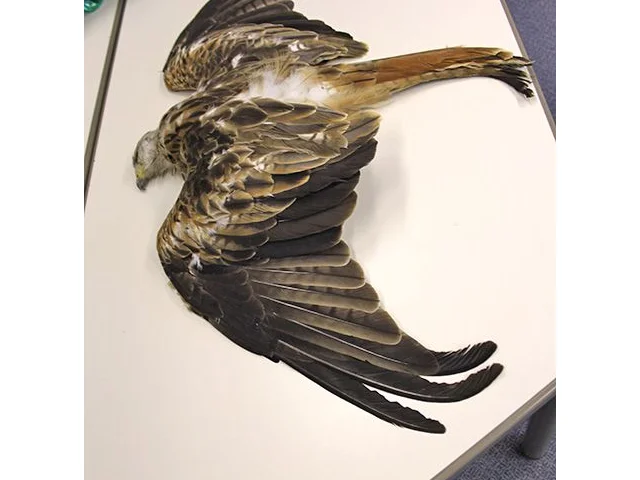 The Scottish Society for the Prevention of Cruelty to Animals is appealing for information after a Red Kite was found with severe injuries in South Lanarkshire, having been shot, while the RSPB in Northern Ireland is calling for witnesses after a dead bird was discovered in the Castlewellan area on 14 August.

Scotland's animal welfare charity was alerted on 8 August when a member of the public discovered the bird in the village of Leadhills. Unfortunately, the juvenile female Red Kite was suffering to such an extent that the kindest and only humane option was to put it to sleep. Post-mortem results confirmed that the bird was shot.

Chief Superintendent Mike Flynn said: "This bird was caused a great deal of pain and suffering as a result of being shot. Sadly, she was so badly injured that she would not have been able to make a recovery.

"As well as being cruel, injuring a wild bird is a criminal offence under the Wildlife and Countryside Act 1981 and we are very keen to speak to anyone who has information about this incident."

Anyone with information is being urged to contact the Scottish SPCA Animal Helpline on 03000 999 999. Calls are treated in the strictest confidence and information can be left anonymously.

The bird in Co Down is the fourth killed there this year, representing 30 per cent of the total breeding population in the province. The bird's body has been submitted to the Agri-Food and Biosciences Institute for a post-mortem. It is strongly suspected that it, and the other birds, fell victim to poison.

Of the four deceased birds, two were breeding males, one was a breeding female and one was a juvenile. Sadly, the female was found dead in the nest where she was incubating two eggs, meaning the chicks inside also perished.

Adam McClure, Red Kite Officer for the RSPB, said: All birds of prey are protected under the law, but unfortunately this doesn't always mean that they are safe from poison.

"We do not know what caused the deaths of these four birds as yet and are eagerly awaiting the post-mortem results dating back as far as January. However we suspect that they did not die of natural causes."

Anyone who has information about the deaths of the birds is asked to contact the Police Service of Northern Ireland on 0845 600 8000 or anonymously through Crimestoppers on 0800 555 111.

Red Kites were once ubiquitous across Britain, but were hunted almost to their total loss as a breeding species, with just a handful of pairs left in South Wales by the 20th century. Successful reintroduction programmes have seen numbers increase across England and Scotland, but the species still suffers from persecution and remains vulnerable in Northern Ireland.
Content continues after advertisements