Wild Justice pursues DEFRA over gamebird releases
49994481-ce9b-4ec3-b31e-8cc689c7ed76
Non-profit legal entity Wild Justice, run by Mark Avery, Ruth Tingay and Chris Packham, has revealed that it has sent a second letter to DEFRA regarding the effect of releasing millions of non-native gamebirds into the British countryside.
We reported in July last year that Wild Justice had challenged DEFRA's failure to assess the ecological impact on sites of conservation interest of releasing 50 million Common Pheasants and Red-legged Partridges into the countryside. The government department took two months to respond, but agreed that the Secretary of State would undertake a review of the release of such birds on or near protected sites.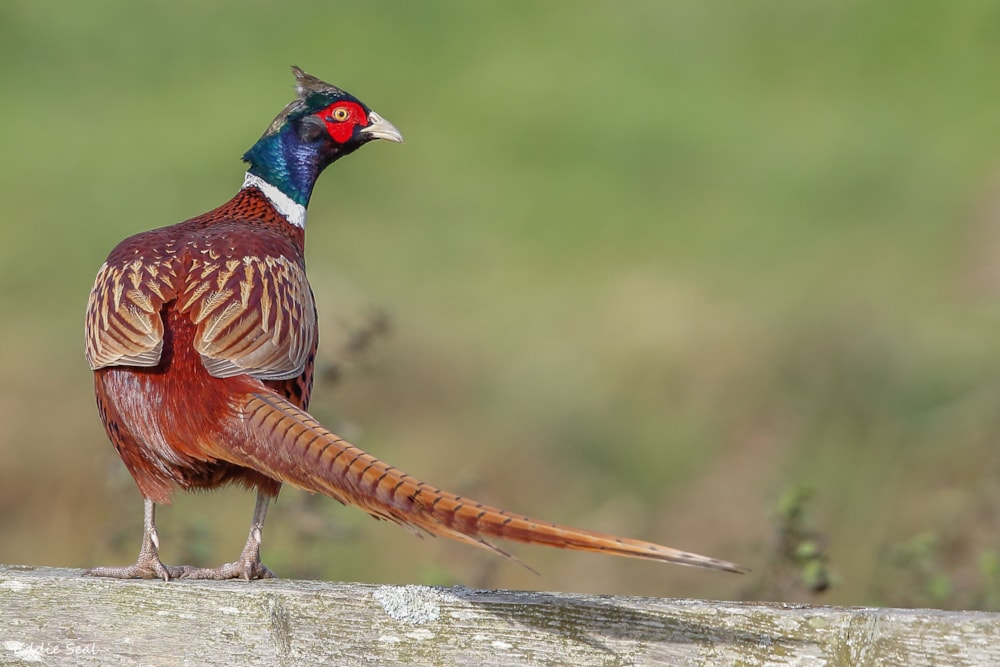 An estimated 43 million Common Pheasants are released into the countryside prior to the shooting season opening on 1 October (Eddie Seal).
However, since then DEFRA has failed to act. Having seen no progress, Wild Justice feels that it has to further pursue this challenge and so today has written to DEFRA urging the department to act quickly.
The current pheasant and partridge shooting seasons draw to a close at the end of this month. The 2020 seasons open on 1 October for Common Pheasant and 1 September for Red-legged Partridge. Releases of captive-bred birds occur prior to this, usually beginning in July.
In the letter, Wild Justice's lawyers Leigh Day stated that, with DEFRA having recognised the problem in September 2019, "it would be unlawful for those releases to take place in 2020 unless the possibility of them having detrimental impacts on the sites in question had been properly considered and specifically ruled out ahead of time". As such, "the Secretary of State needs to initiate those processes now".
The lawyers added: "To hold off doing that would lead to illegality later and so be unlawful now."
Mark Avery, a co-director of Wild Justice and Birdwatch columnist, commented: "We started this legal challenge last July, DEFRA took two months to respond (mid-September) and now we are past mid-January and only six months from the time when gamebird releasing might start again. DEFRA needs to get moving. This legal letter is designed to give them a very firm shove."