White-tailed Eagle nest destroyed
383adbda-d0bb-4876-9b69-c19eea8134d7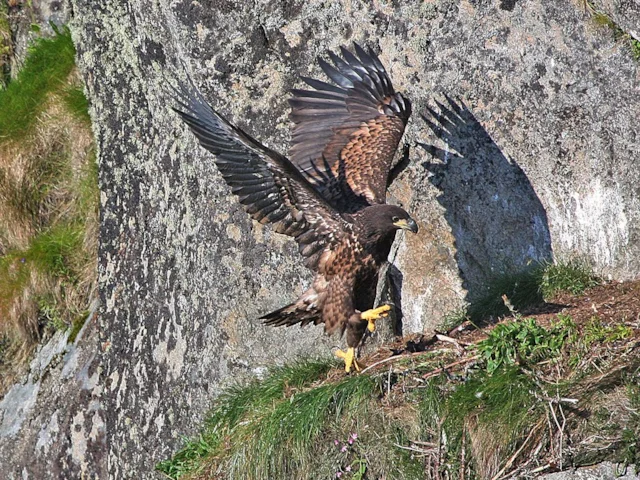 The first White-tailed Eagle nest in eastern Scotland for more than 100 years has been destroyed by its tree being chopped down, says the RSPB.
Police are investigating allegations that a White-tailed Eagle nest was destroyed in Angus last week. Duncan Orr-Ewing, RSPB Scotland's Head of Species and Land Management said: "Over several months our staff had been monitoring this pair of White-tailed Eagles from the East of Scotland release scheme, in collaboration with local landowners.
"We confirm that a nest had been built, but the tree was felled. When this incident came to light we notified the police immediately, since all nests of White-tailed Eagles are fully protected. If anyone can provide further information on this deplorable incident, they should contact Police Scotland as soon as possible. This is a current police investigation."
"This is the first nesting attempt by White-tailed Eagle in the east of Scotland for over a century, and is the start of what we hope will become a thriving population of the species in this former part of their natural range. In East Scotland, there has been a six-year reintroduction programme since 2007 between RSPB Scotland, Scottish Natural Heritage, Forestry Commission Scotland, and the Norwegian authorities, who have helped with supply of donor birds. In east Scotland, this project has captured widespread public imagination and support, and is involving many local stakeholders.
"It is desperately disappointing and frustrating that what should have been a cause for celebration for all those interested in our wildlife appears instead to have become yet another statistic in the long list of crimes against Scotland's birds of prey".
Content continues after advertisements