White Stork breeding season underway in West Sussex
60ed4085-cc8d-4e27-a35b-be4cb7c4f512
The White Stork Project has announced that White Storks are breeding again at the Knepp Estate this spring.
Four nests already have 18 eggs between them, with the project team keeping a close eye on a further three nests at the West Sussex site.
This suggests that the number of breeding storks is set to increase again in 2021, following 2020's news that the species had bred successfully for the first time (there was a failed attempt in 2019). In total, four stork chicks successfully fledged from two nests last year; one of these nests intriguingly parented by a wild-born bird.
Content continues after advertisements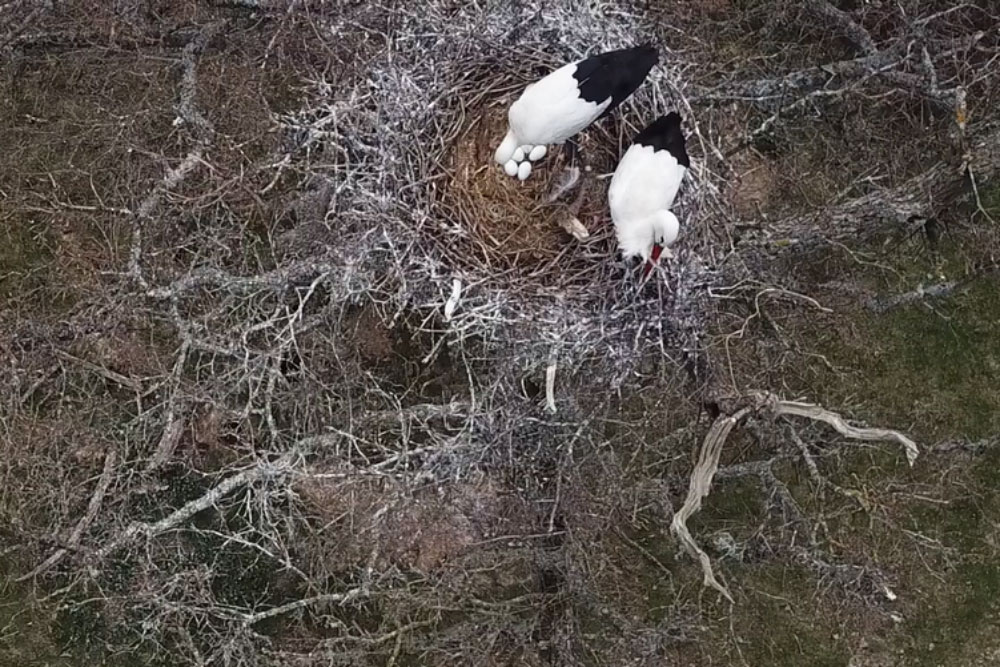 This drone footage, taken recently at Knepp, shows a pair of White Storks with eggs (White Stork Project).
Meanwhile, long-absent stork 'Marge', who famously migrated south to Morocco in autumn 2019, is on her way north.
Marge, who spent last summer in southern Spain before returning to Morocco again in autumn 2020, has made significant progress in recent weeks, moving northwards through Spain and into central France, where she remains for the time being. The team is hoping that she may return to British airspace this summer.
Find out more about the White Stork Project and keep up to date on the tagged birds' movements at www.whitestorkproject.org or facebook.com/ProjectStork.