Where to Watch Birds in Scotland app launches
178e4ae9-ed75-4db1-87e1-b767c5caf9a6
The Scottish Ornithologists' Club (SOC) has launched a free app that provides information on the best birding sites in Scotland. Some three years in the making, Where to Watch Birds in Scotland has been developed for Apple and Android devices and offering details on nearly 400 different locations. Users will be able to find out what species to look for and when, how to get there and also what sightings have been reported recently via BirdTrack.
As well as bird information, other wildlife – including mammals, reptiles and butterflies – also features. There is currently no digital guide to Scotland, nor an up-to-date printed version, and it's hoped that the app will continue to be added to and edited in tandem with site and species changes. The app's built-in search facility tells users where particular birds are likely to be seen as well by allowing them to tap into detailed species information from the SOC's award-winning publication, The Birds of Scotland.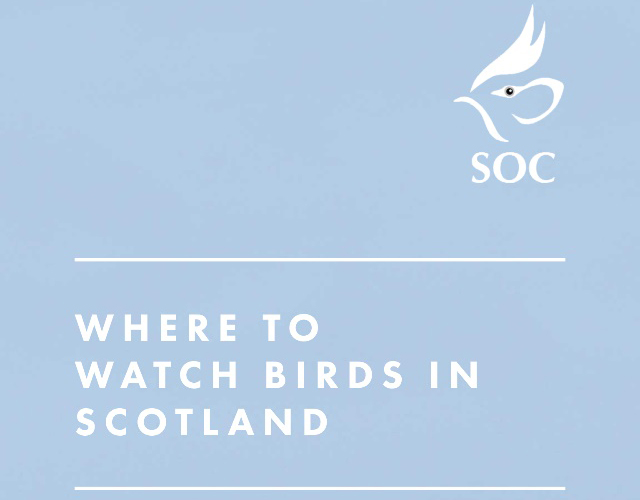 The app is free to download and use, and covers almost 400 different sites in Scotland.
Users of the app are encouraged to submit their own sightings via a link to the local record, as well as BirdTrack. Where to Watch Birds in Scotland is the result of three years of in-depth research and meticulous planning by a small working group comprising Jane Allison, Martin Cook and Alan Knox, assisted by network of local co-ordinators and nearly 140 contributors around the country.
Dr Ian Bainbridge, the Club's President, said: "This has been a major project for the Club. We hope the app will help a new generation of wildlife lovers to enjoy exciting birds in often spectacular and beautiful places across the length and breadth of Scotland.
"For anyone who doesn't know where to start birdwatching, this will show them the way. Even experienced birders will discover places and things they didn't know about. It's opening a completely new chapter in countryside access, with Scotland leading the way."
To download the app search for 'Where to Watch Birds Scotland' in app stores or visit here.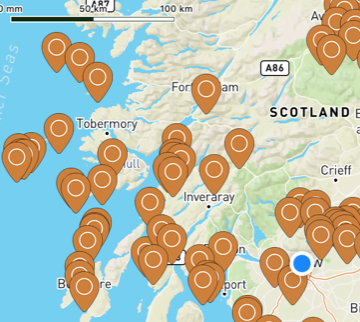 An interactive map pinpoints key birding locations.