Western Marsh Harrier shot in North Lincolnshire
d3fe0667-6838-40ac-9b99-379aacd60bdf
Locals and conservationists have expressed their disappointment after a Western Marsh Harrier was found shot near Barton-upon-Humber, Lincolnshire.
The bird was discovered by a woman walking her dog along the bank of the River Humber on 9 September 2018. She reported it to the RSPCA and the police were alerted. An RSPCA officer collected the bird and took it to the East Winch Wildlife Centre near Boston. An x-ray revealed that the bird had been shot, and it later died of its injuries. Humberside Police investigated the incident, but it was not possible to identify the culprit.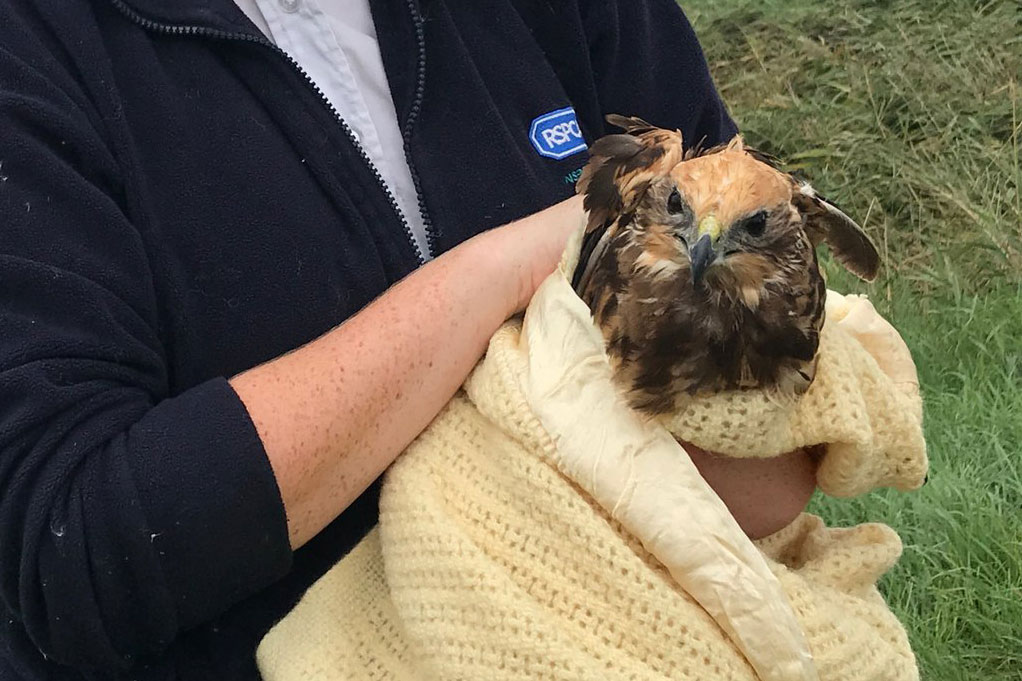 The harrier later died of its injuries (RSPB).
Western Marsh Harrier went extinct as a breeding species in Britain at the turn of the last century due to habitat loss and persecution. After the pesticide DDT was banned in 1972, pairs began to return to eastern England. Since then, the species has increased considerably and is now quite widespread over areas of marshland and fenland, particularly in southern and eastern England. The Humber Estuary is one of the species' strongholds, and it can be seen here year-round.
Like all birds of prey, marsh harrier is protected by the Wildlife and Countryside Act 1981. To kill or injure one is a criminal offence and could result in an unlimited fine or up to six months in jail. Marsh harrier is also on the Amber List of species of conservation concern.
Jenny Shelton, Investigations Liaison Officer at the RSPB, said: "To hear of any bird being deliberately shot is devastating, but when it's a species as vulnerable as a marsh harrier this gives even more cause for concern.
"Marsh harriers are spectacular birds which bring many people great joy. Females are dark brown with creamy-golden heads, and males are a stunning combination of silver-grey and chestnut. Many people think you need to trek up mountains to see birds of prey, but these raptors favour lowland areas and are easy to see if you know where to look.
"Although the incident happened last year, all police enquiries have drawn a blank and now we are appealing to you, the public, to help. Please call the police on 101 or the Raptor Crime Hotline on 0300 999 0101."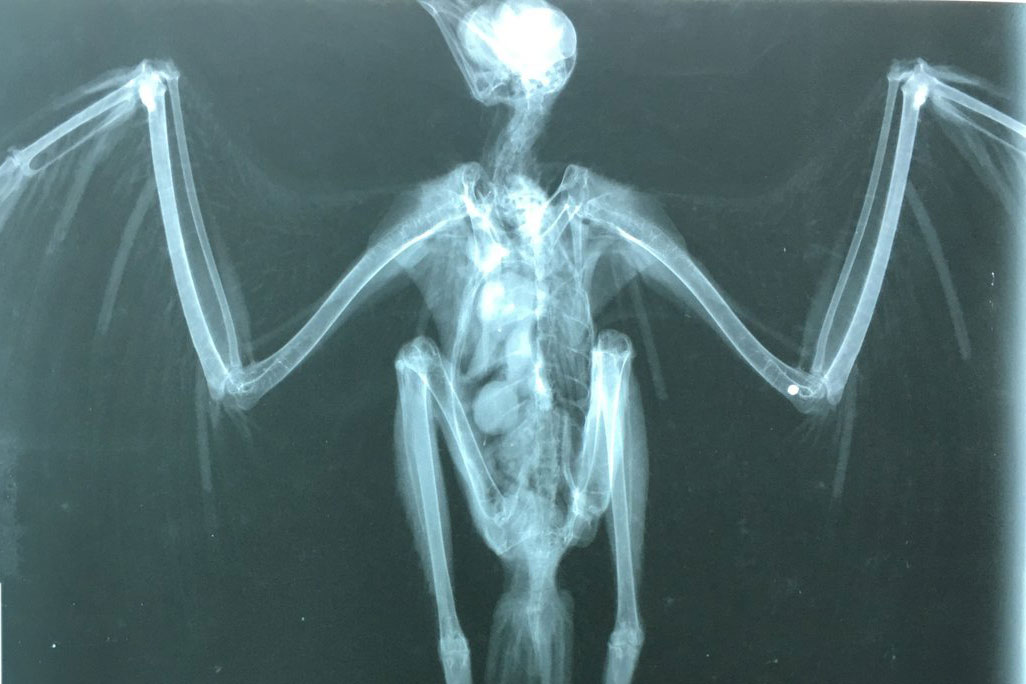 The X-ray clearly reveals gun shot in the harrier's wing (RSPB).
The shooting of this bird follows the poisoning of a marsh harrier near the Humber in 2012, which raises concerns that birds of prey are being deliberately targeted in this area.
Local resident Mike Pinnock, who set up The Village Conservancy to protect local wildlife, said: "Having marsh harriers on our doorstep in North Lincolnshire is a real privilege; 40 years ago, seeing one of these majestic birds hunting over the fields around our village would have been unimaginable. Understandably people have been shocked and angered by the shooting. We enjoy good relationships with farmers and the local gamekeeper – we know they care a lot about wildlife in and around the village. So not only did the person that shot this bird act recklessly and illegally, they also risked damaging other people's reputations.
"Our local Wildlife Crime Officer, Neil Stovin, has been excellent and has made time to investigate the shooting. If nothing else, we hope that the death of this iconic bird will serve to remind people that raptor persecution isn't just something that's going on in remote grouse moors – it's something that's happening in our own communities."
If you have any information relating to this incident, call Humberside Police on 101 quoting crime reference number 16/115793/18.
If you find a wild bird of prey which you suspect has been illegally killed, contact RSPB investigations on 01767 680551 or fill in the online form.