Western Cattle Egret nests in three new counties
d6cd908b-5d1c-41ea-8e5d-32f2aa6a53d3
Western Cattle Egret has bred in three counties for the first time this year, as the species' seemingly inevitable – yet somewhat drawn out – colonisation continues. Nesting birds have been confirmed in Essex, Hampshire and Northamptonshire for the first time, with the species only previously breeding in Cheshire and Somerset.
The species has increased significantly during the past decade. In winter 2007/8, an influx numbering some 200 individuals resulted in at least two pairs breeding on the Somerset Levels in summer 2008. Another large influx occured in winter 2015/6 and, the following summer, at least one pair nested in Cheshire.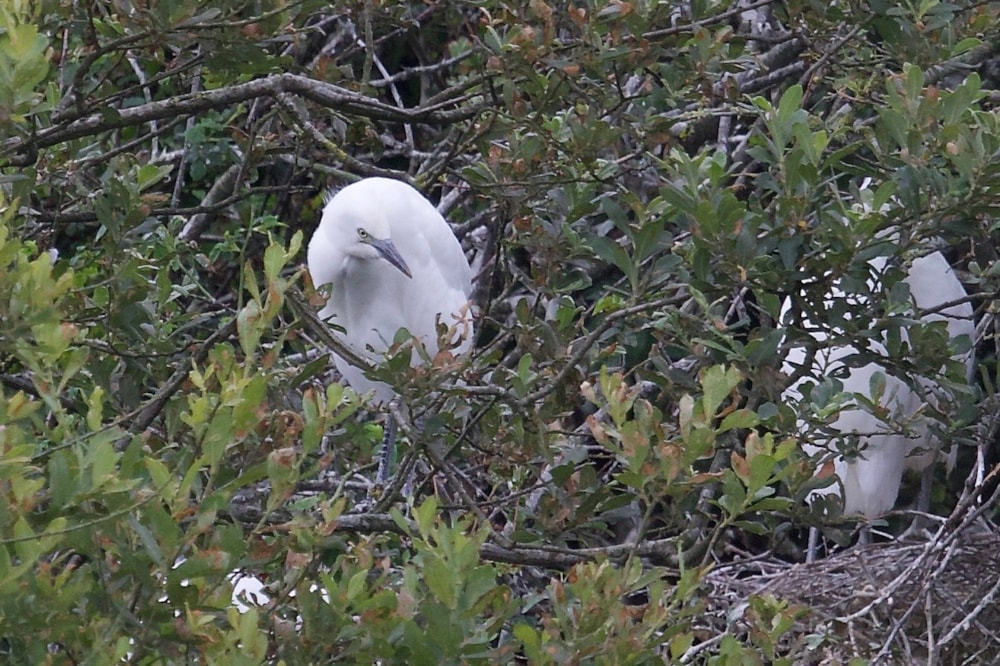 Two of the young Western Cattle Egrets at Chigborough Lakes, Essex (Paul Chamberlain).
Despite this, no nests were publicised last year (though it's thought some birds bred), perhaps symptomatic of a somewhat staccato colonisation that has stopped and started over the past decade, rather unlike that of Little Egret in the late 1990s. However, following another influx during the winter of 2018/19, Western Cattle Egret has spread into at least three new counties, suggesting the most successful breeding season ever for the species in the UK.
At Chigborough Lakes in Essex, a pair has raised four chicks that, on 8 July, looked set to fledge. In Hampshire, the anticipation of as many as seven nests at Langstone Mill Pond in Chichester/Langstone Harbour (a site of significance during the early days of Little Egret colonisation) was confirmed on 5 July.
It's likely that more breeding success will be confirmed in the coming weeks and months, and it seems plausible that, after an up-and-down decade since the first ever breeding in 2008, Western Cattle Egret may now be here to stay.