West Sussex Bewick's Swans yet to return
6757efb9-d232-496e-a7a5-ca6f04b4c176
Sussex could be set to lose its only regular wintering Bewick's Swans, with no sign of the regular Arun Valley herd so far this winter.
Traditionally, the Arun Valley has been the most important site in the county for Bewick's Swan and, nowadays, is the only regular area for the species. However, during the past few years, later arrival and earlier departure dates involving diminishing numbers of birds suggest Bewick's Swan may be soon chalked off the Sussex list of regular wintering avifauna – in keeping with the recent and rapid decline of the north-west European population.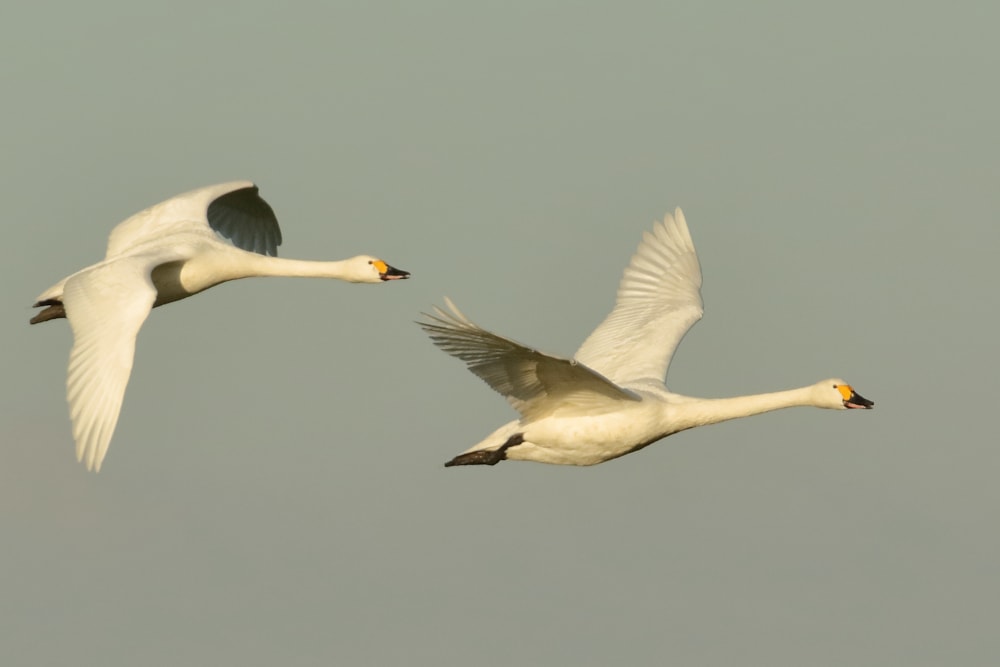 During the past few years, later arrival and earlier departure dates involving diminishing numbers of birds suggest the Arun Valley Bewick's Swan herd may become a thing of the past (Mike Trew).
Content continues after advertisements
Last winter, the arrival of four birds on 12 December was the latest arrival date on record. The herd peaked at 10 birds, including two juveniles, one fewer than the 2017-18 winter peak (which included no juveniles). Traditionally, the birds arrive back in mid to late November (though birds have returned as early as mid-October), but the dates have got later during the past five years: 5 December in 2017, 24 November in 2016 and 22 November in 2015.
The Arun Valley has hosted wintering Bewick's Swans since the early 1960s at least. There was then an increase during the 1970s, 1980s and early 1990s, in keeping with a national trend. Indeed, between 1974 and 1994 five year means of maximum counts never dropped below 80, with the highest tally of 158 in January 1986 somewhat unthinkable in modern terms.
The north-west European population of Bewick's Swan has fallen from around 29,000 birds in 1995 to fewer than 18,000 at present. Throughout Britain, wintering numbers are declining quite significantly. Studies have shown that there has been no long-term change in their breeding success that could account for the decline – and it's likely that warmer winters are having the most profound effect. Indeed, a recent study showed that a higher proportion of north-west Europe's Bewick's Swans are now wintering in Germany.
Given the continuation of warmer winters (which likely account for lower numbers of other wintering species, such as Smew), the long-term prognosis for the Arun Valley Bewick's Swans isn't positive. Some could of course still return this winter, especially if there's a cold snap, but it;s likely this and other traditional sites will lose their herds in the years to come.