UK Swift Awareness Week launched
4013a224-c178-4d0d-9e6a-a9d67373a55c
Britain's – and the world's – first Swift Awareness Week (UKSAW) will run from 16-23 June and will include events and publicity organised by dozens of local swift groups all over the country. These events aim to raise awareness of Common Swift and bring a focus to its plight, as well as provide information on how to help the species.
Common Swift is one of the few endangered species that the public can help on their own property and there are many groups across the country working hard to try to halt its dramatic decline of 50 per cent in just 20 years.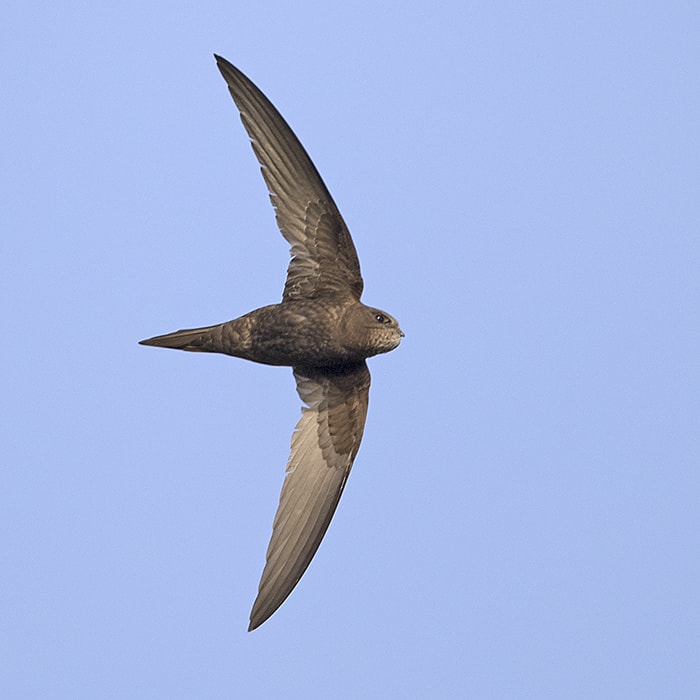 Common Swift, Minsmere RSPB, Suffolk (Andrew Moon).
Content continues after advertisements
Events across the country include:
Evening walks led by local experts to show people swifts.
Talks about the species.
Informal gatherings in the evening at houses that have swifts nesting.
'Open-garden' events with displays about Common Swift, with the species nesting nearby.
A street parade with Common Swift flags.
Celebrations of swift migration in May, July and August at local schools.
Swift stalls and displays at local events and in libraries and community centres.
As more events are planned, the organisers will publish them in an online swift events diary.
To find a Common Swift event near you, look on the Swift Awareness map. If no such events are taking place close by, you can plan your own. Email the details to swiftawarenessweek@gmail.com for your event to be added to the UKSAW calendar.