UK raptor persecution on the rise
5de9f7d8-8ae1-4b3e-b84e-cfc04661149d
The RSPB's Investigations team has revealed that rates of raptor persecution are showing no signs of slowing down across the UK.
In fact, the organisation revealed this week that 2018 saw a shocking 67 incidents of bird of prey persecution confirmed in England alone – equalling the previous highest in the country, which was noted in 2007.
For the UK as a whole, 2013 and 2007 are the worst years on record, with 128 confirmed raptor persecution incidents each. However, it is important to note this is only the number actually exposed, and has very little bearing on the actual number of birds of prey targeted in the year as detection rates are very low.
For Scotland, at a glance, the signs appear encouraging. However, there is mounting evidence that, rather than decreasing, crimes are simply becoming more covert. Following the enactment of vicarious liability legislation and the increased use of satellite tags to monitor raptors, there has been a reduction in poisoning incidents, presumably because such crimes and their victims were becoming increasingly detectable. Sadly raptor population surveys repeatedly show no evidence of an overall fall in persecution levels in Scotland, or indeed the rest of the UK.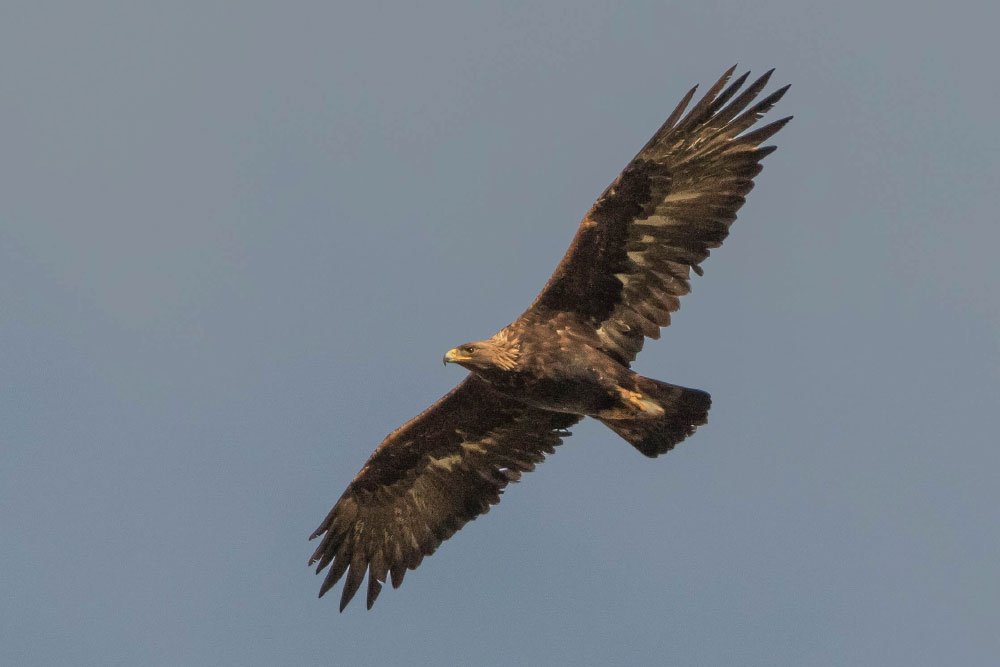 Scotland remains Britain's Golden Eagle stronghold, despite ongoing persecution there (Oliver Woodman).
These statistics came as the RSPB announced that its online Raptor Persecution Hub, originally launched in 2018, for the first time depicts a full 12 years' worth of confirmed raptor persecution incidents, dating back to 2007, for the public to view and explore.
Over the 12-year period, 22 species of bird of prey were targeted. Species of highest conservation concern include Hen Harrier (13 incidents), Northern Goshawk (24), White-tailed Eagle (four) and Golden Eagle (14).
Common Buzzard is the most frequently persecuted, with 428 incidents involving the species. Red Kite is in second place with 189 incidents, with Peregrine Falcon (131) in third.
Other victims include Eurasian Hobby, multiple Long-eared and Little Owls and singles of Red-footed Falcon and Eurasian Eagle-Owl. The falcon was well documented at the time, as it was a well-twitched bird seen in Staffordshire and Lincolnshire before being found shot in Cambridgeshire.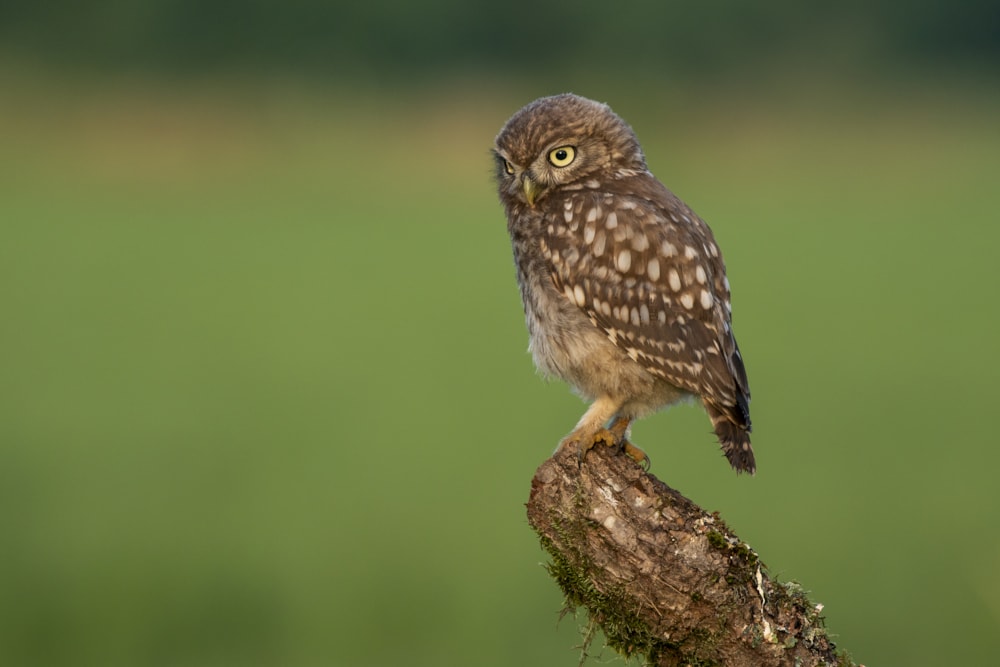 The figures show that even Little Owl, a species known to eat small rodents, invertebrates and worms, is not safe from illegal persecution in the UK (Rok Štirn).
There are several clear blackspots, where persecution is unfortunately highly prevalent. For example, North Yorkshire accounts for more than 10% of the 1,242 incidents over the 2007-18 period, with 132 at an average of 11 per year. Highland Scotland is also problematic, with 71 incidents (5.6%), with the Scottish Borders (58, 4.6%) and Angus (44, 3.5%) in third and fourth respectively. Sadly, it is little coincidence that the majority of blackspots are in areas of upland habitat, often used for driven grouse shooting.
Shooting is the most common form of raptor persecution. There were 484 confirmed such incidents, although poisoning was just behind this on 472. A further 194 incidents were due to trapping (of which 104 were pole/spring traps), while 30 involved nest destruction.
Helen Mason, Investigations Intelligence Manager for the RSPB, commented: "The data is very telling as each coloured square [on the Raptor Persecution Hub] hints at the ongoing extent of raptor persecution across the UK – and this is just scratching the surface as so many incidents go undetected and unreported.
"It's clear that very few areas of the UK are unaffected. It is also clear that the highest concentration of these incidents tend to occur where the land is managed for intensive driven grouse shooting. The RSPB has long been calling for tougher regulation for driven grouse shooting, in the form of a system of licensing. This data underpins the need for urgent changes which must be made to protect our magnificent birds of prey, and put an end to this appalling slaughter once and for all."
Find out more at the RSPB Investigations blog, or visit the Raptor Persecution Hub.