UK farmers offer hope for farmland birds
030c3394-da4a-45c9-8648-194a87e11987
British farmers have the potential to help reverse the dramatic declines of farmland birds over the past 40 years if given funding and support, according to a new study.
The new research, funded by Natural England and DEFRA, used six years of survey data to track changes in the abundance of birds on farms. The study involved over 60 farms under Higher Level Stewardship (HLS) agreements in three English regions between 2008 and 2014, and revealed that 12 of the 17 priority farmland bird species showed a positive change in abundance, going against the 56 per cent decline in the number of farmland birds nationally since 1970.
The Farmland Bird Index, one of our most important measures of biodiversity, increased by between 31 per cent and 97 per cent in different regions under HLS during 2008-2014. The average response of 17 priority bird species to HLS management was an increase in abundance of 163 per cent (that is, bird numbers more than doubled).
Results from farmers and land managers working on HLS agri-environment schemes were compared with farms in the UK's wider farmed landscape. Results show farmers have the potential to deliver large and rapid population increases in a number of struggling farmland birds such as Eurasian Skylark, Common Starling and Common Linnet, if they are given the funding and support to manage their land in a wildlife-friendly way.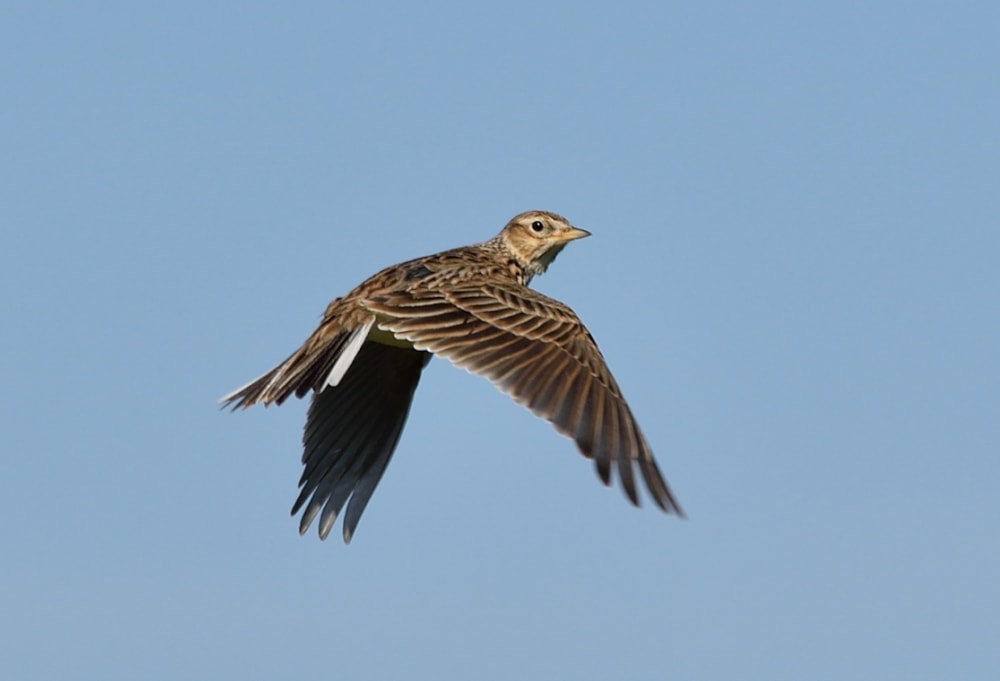 Eurasian Skylark, Medmerry RSPB, West Sussex (Graham Whitehead).
Environment Secretary Michael Gove said: "Our farmers are the original 'friends of the earth' and these results clearly demonstrate the vital role they play in protecting our wildlife and boosting biodiversity. These results show that with the right management and more targeted support for farmers, we can reverse the decline in numbers of our birds."
Dr Will Peach, RSPB head of research delivery section said: "The UK has experienced a massive loss of farmland wildlife since the 1970s and DEFRA's Wild Bird Indicators published only last month shows this loss has continued during the last five years. Our latest study shows that when farmers are supported to adopt wildlife-friendly approaches, then bird life will rapidly bounce back. Many farmers are doing great things for wildlife, and without their efforts the countryside would undoubtedly be in a much worse position. We have the knowledge and the tools to reverse farmland bird declines, what we need now is the political will to implement them more widely."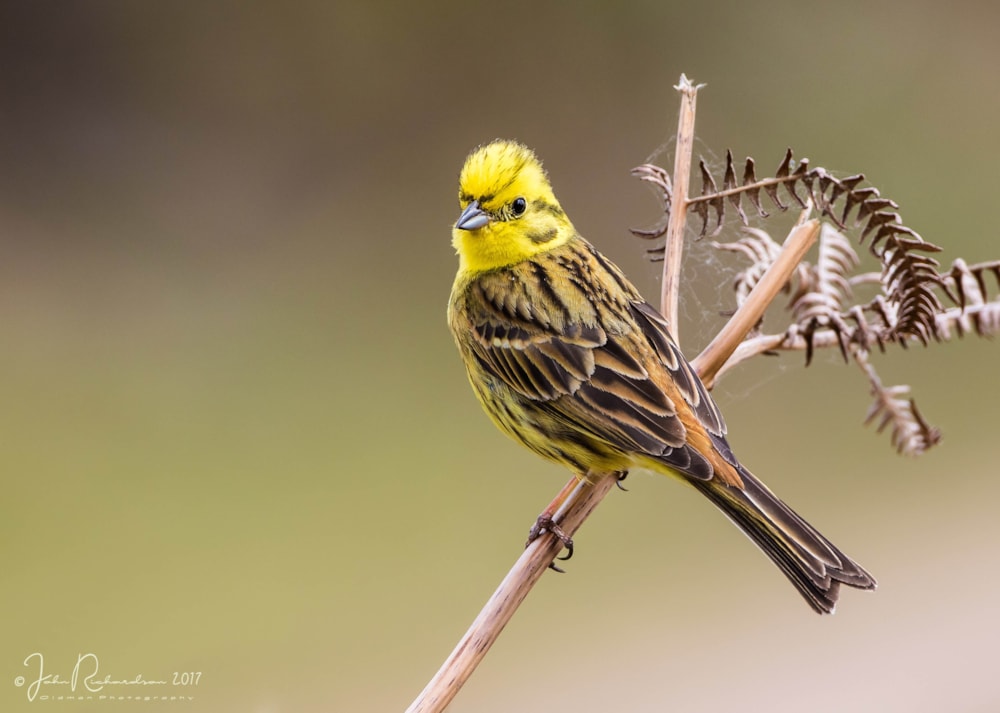 Yellowhammer, Hollesley, Suffolk (John Richardson).
This new information comes as the UK government is considering how to invest in a better agriculture system after we leave the European Union that works for nature, rewards farmers and benefits everyone around the country. These new findings demonstrate that if given the right funding and support farmers can have a pivotal role in creating a countryside once again alive with the sound of birds.
Jenna Hegarty, the RSPB's head of land use policy, said: "The UK has the potential to show the world that our nation can do something that no-one else has managed to achieve: a thriving farming sector that both delivers for nature and for people.
"To achieve the UK government's promise of leaving the environment in a better state for the next generation, governments across the UK must move away from agricultural payments based on the size of land holdings towards a model that recognises the unique role our farmers must play in helping nature. This means investing the existing budget in a better system that works for nature, underpins farm livelihoods and benefits everyone in the UK."
Reference
Walker, L K, Morris, A J, Cristinacce, A, Dadam, D, Grice, P V and Peach, W J. 2018. Effects of higher-tier agri-environment scheme on the abundance of priority farmland birds. Animal Conservation doi:10.1111/acv.12386.