UK butterflies at their lowest ebb, survey finds
d9923cdb-4374-4a75-beb8-cc173409e31b
Butterfly Conservation has today released data on the number of butterflies and day-flying moths counted across the UK in this year's Big Butterfly Count, which ran for three weeks in July and August.
Worryingly, the decline in the number of butterflies and moths across the UK is continuing, with the overall number of butterflies recorded per count at its lowest level since the Big Butterfly Count began 12 years ago.
The nation's love of butterflies isn't diminishing. Despite the low butterfly numbers, and relatively poor weather, more butterfly counts were submitted than ever before. More than 150,000 counts were registered, representing more than 38,000 hours of butterfly counting in gardens, parks and the countryside.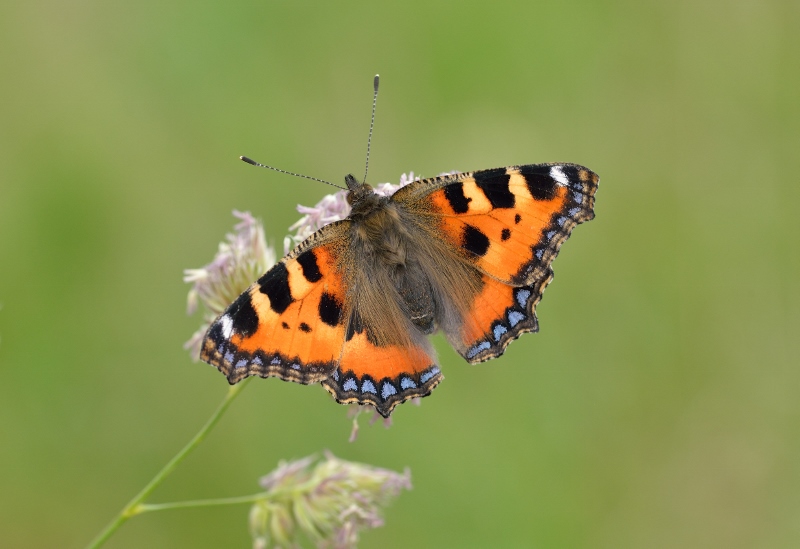 Once abundant, Small Tortoiseshell continues on an alarming trend of decline (Bob Eade).
Dr Zoë Randle, Senior Surveys Officer at Butterfly Conservation said: "This year's results show that the average number of butterflies and moths per count is the lowest we've recorded so far. On average people counted nine butterflies or moths per count, which is down from 11 in 2020, and down again from 16 in 2019. More counts are undertaken and submitted year on year, but it seems that there are fewer butterflies and moths around to be counted."
Some of the UK's most-loved species, including Small Tortoiseshell and Peacock, dropped in numbers this summer. The iconic Peacock butterfly suffered its lowest numbers since 2012. Small Tortoiseshell, once a frequent visitor to gardens in the UK, had its third worst summer in the history of the Big Butterfly Count and shows a significant long-term decline in Britain.
The top three most abundant species were Small White, Large White and Meadow Brown, although the two white species were down in numbers on 2020 (Meadow Brown was up 33%).
It wasn't bad news for all species, with some, including Marbled White and Ringlet, appearing to bounce back from their low numbers during last year's Count. However, scientists at Butterfly Conservation warn that last year's unusually sunny spring allowed them to emerge earlier, and that 2021's results are therefore more typical for these species.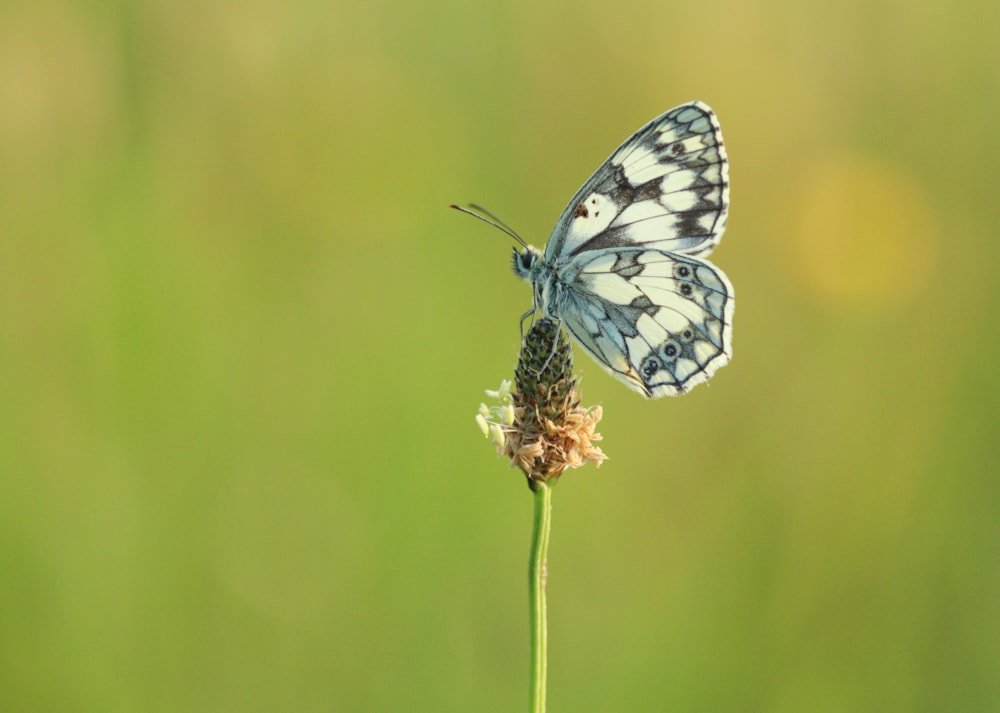 Marbled White was one of few species that fared well in 2021 (Tate Lloyd).
Content continues after advertisements
This year's weather has had a significant impact on butterfly and moth species, and with more climate change-related extreme weather events likely, the impact on some of the UK's most loved insects could be devastating.
Dr Randle explained: "Some of the UK's butterflies have more than one generation per year, meaning we would see adult butterflies in spring and summer. The majority of these double-brooded species experienced their worst year since the start of the Big Butterfly Count in 2010. Weather changes are likely to be the cause of this. March 2021 was warmer than average which would have stimulated butterfly activity. However, May was very wet which will have hampered butterfly feeding and breeding. These combined weather effects are likely to have reduced the spring generation which has knock-on effects for the second generation in the summer."
Butterflies and moths are important indicators of the health of the environment, and a decline in abundance is a serious cause for concern.
Butterfly Conservation has launched an ambitious strategy to help address the problems for butterflies and moths and be part of nature's recovery.

Red Admiral was the fifth-most abundant species in the 2021 count, yet numbers had dropped by 10% on 2020 (Chris Bollen).
Julie Williams, CEO of Butterfly Conservation, said: "The facts are clear. Nature is in crisis and we need urgent action, not just to prevent further species losses but to rebuild biodiversity.
"Since 1976, 76% of butterflies have declined in abundance or distribution, and the downward trend continues. We have come to accept that encounters with butterflies, moths and other wildlife are unusual, delightful but infrequent. It doesn't have to be this way and through our new strategy Butterfly Conservation is pledging to halve the number of threatened butterfly and moth species in the UK, double our impact on landscape restoration, and galvanise thousands of people to create new wild spaces for nature.
"We can't do this alone though and are urging people to join us to create a world where butterflies and moths thrive and can be enjoyed by everyone, everywhere."