Thousands sign petition to end kite and buzzard killings
97fc3c8b-eb9f-4c8d-a9b1-2b5c1e6ddaa1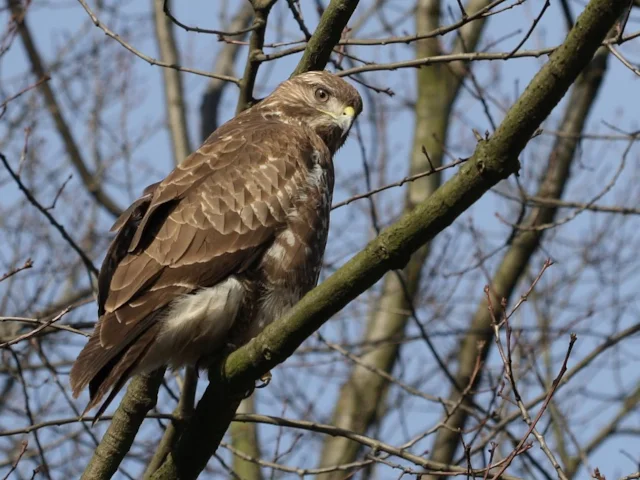 An RSPB Red Kite volunteer has urged the government to take action over bird of prey persecution, after thousands signed the petition she set up.
RSPB volunteer Andrea Goddard has handed over a petition to Scottish government minister Paul Wheelhouse MSP demanding greater action over wildlife crime. Mrs Goddard, who helps out at RSPB Scotland's Tollie Red Kites visitor centre in Ross-shire, was so outraged by the killing of 16 Red Kites and six Common Buzzards earlier this year, that she set up an online petition which has attracted support from more than 6,900 people. The petition asks the government to extend the investigative authority of SSPCA inspectors, providing them with greater powers to tackle wildlife crime in Scotland.
She said: "I would like to think that
the terrible deaths of the kites and buzzards
weren't totally in vain, and that if we can effect real and lasting changes on the back of this awful incident then their Highland cousins can be better protected for future generations to enjoy. The Black Isle poisoning incident is an example of how ineffective and inadequate the current system of wildlife crime investigation is, and that changes in the law are needed to ensure these types of criminals are brought to justice in future."
Supporting Mrs Goddard was RSPB Scotland's Head of Investigations Ian Thomson, who said: "It has been a fantastic effort by Andrea to gather so many names for her petition. This is yet another indication that the public have lost patience with the ongoing persecution of our protected birds of prey, and are increasingly concerned over both the lack of prosecutions for these offences and the disappointing penalties given to those few who are convicted.
"While we welcome the Scottish government's ongoing examination of the sentences given to convicted wildlife criminals, RSPB Scotland also strongly supports an extension to the powers of Scottish SPCA inspectors that would [enable] the following-up of reports of illegal traps or dead birds and animals, and not just those actually reported as 'suffering'. This role is currently only undertaken by the police, whose resources are over-stretched.
"We are sure that all those who wish to see an increase in the detection and conviction rate for those involved raptor persecution will welcome the chance to see the free, experienced and well-equipped resource offered by 60 Scottish SPCA inspectors added to the ongoing fight against the systematic killing of some of our rarest species."
Content continues after advertisements