Thieves steal half of hide from Norfolk site
4821ccc4-6eee-4e39-9fba-9ac0d293cba1
Two large sections of a hide near Lynford Arboretum, Norfolk, have been stolen.
Norfolk Police are appealing for information after the hide in Lynford, near Thetford, was partially dismantled between 12 am on 3 February and 12 pm on 5 February. Two sections and part of the roof of the hide were stolen from the site.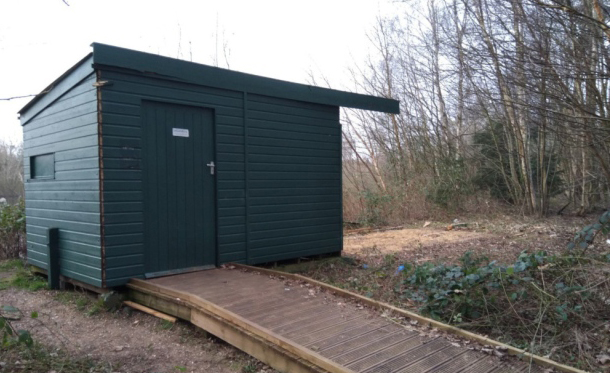 The right half of the hide was dismantled and stolen (Norfolk Police).
The area is close to Lynford Arboretum, a renowned birding spot which is currently host to a flock of as many as 40 Hawfinches. It is believed it would have taken some time to dismantle the hide. Norfolk Police revealed images showing the remaining section of the hide.
Anyone who may have seen any suspicious activity in the area is asked to contact the Op Solve team at Norfolk Police on 101. Alternatively, contact Crimestoppers anonymously on 0800 555111.