The Wildlife Trusts raise concerns over Sizewell C
e11d4613-8641-4fa3-8a44-cf002f7f6c57
Despite the UK Government this week announcing "greater protections for England's iconic landscapes", concerns are increasing over plans for a new twin nuclear reactor at Sizewell, on the Suffolk coast, with The Wildlife Trusts expressing deep worry.
The Sizewell C project would cut through the Suffolk Coast and Heaths Area of Outstanding Natural Beauty and its associated important wildlife designations. Suffolk Wildlife Trust believes that the proposed development in such a wildlife-rich, fragile location would be catastrophic for UK nature when wildlife declines are so extreme that the Government recently has committed to protect 30% of the UK's land by 2030 – to allow nature to recover. After a decade of assessing the impact, Suffolk Wildlife Trust believes that Sizewell C should not go ahead.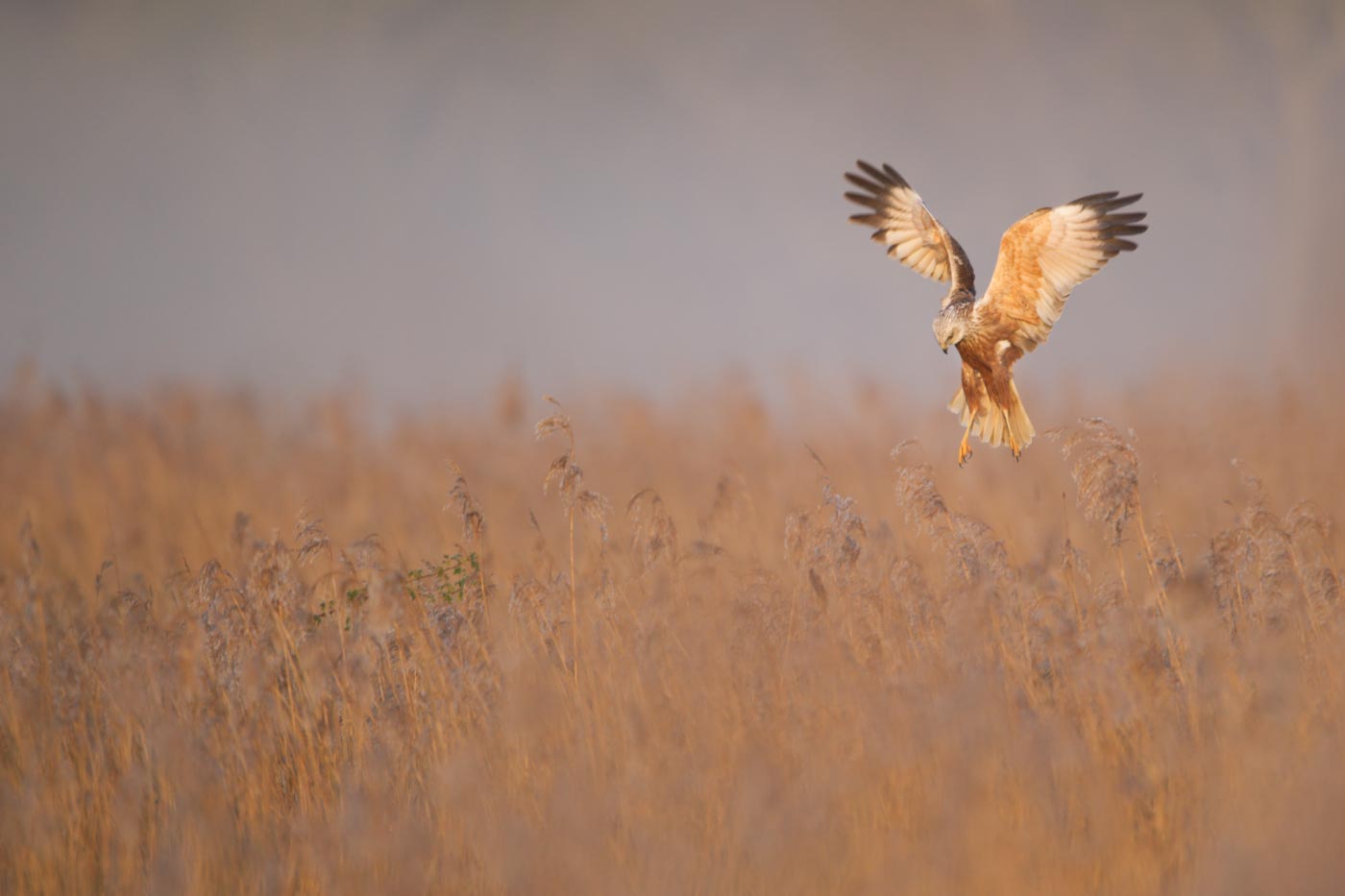 As well as ripping through the wider Area of Outstanding Natural Beauty, the Sizewell C development was have significant impact on RSPB Minsmere and its Western Marsh Harriers (Andrew Parkinson).
Christine Luxton, Chief Executive of Suffolk Wildlife Trust, commented: "Sizewell C would destroy a vast swathe of the Suffolk coastline in one of the most beautiful natural parts of the UK. People visit this part of Suffolk from all over the country to enjoy the wild countryside. If this vast development gets the go-ahead, an area of the coast the size of 900 football pitches will be directly affected by the development. Barn Owls, Water Voles and Common Kingfishers will see their habitat destroyed.
"Nature is already in huge trouble and the sheer scale of this development will make a bad situation much, much worse. We will not solve the climate crisis by destroying natural habitats that lock up carbon. This is the wrong time and the wrong place for such a colossal and damaging development."
The Sizewell C project would destroy around 500 ha (the equivalent of around 900 football pitches) in the middle of the officially designated Suffolk Coast and Heaths Area of Outstanding Natural Beauty. A Special Area of Conservation, Special Protection Area and a RAMSAR site would also be impacted.
Nationally rare wildlife habitats such as heathland, oak woods, sand dunes, shingle, fen, marsh, reedbed and natural grassland would also be directly impacted, while 10 ha of Sizewell Marshes, a highly protected Site of Special Scientific Interest, would be lost forever. The latter is home to otters, orchids and other fen plants, such as Bogbean and Bog Pimpernel.
Suffolk Wildlife Trust has particular concerns over the potential impact on nationally rare populations of Barbastelle Bat and Natterjack Toads. Three million fish are projected to be killed each year when they are sucked into the power station cooling system, impacting the entire marine ecosystem of the Suffolk coast.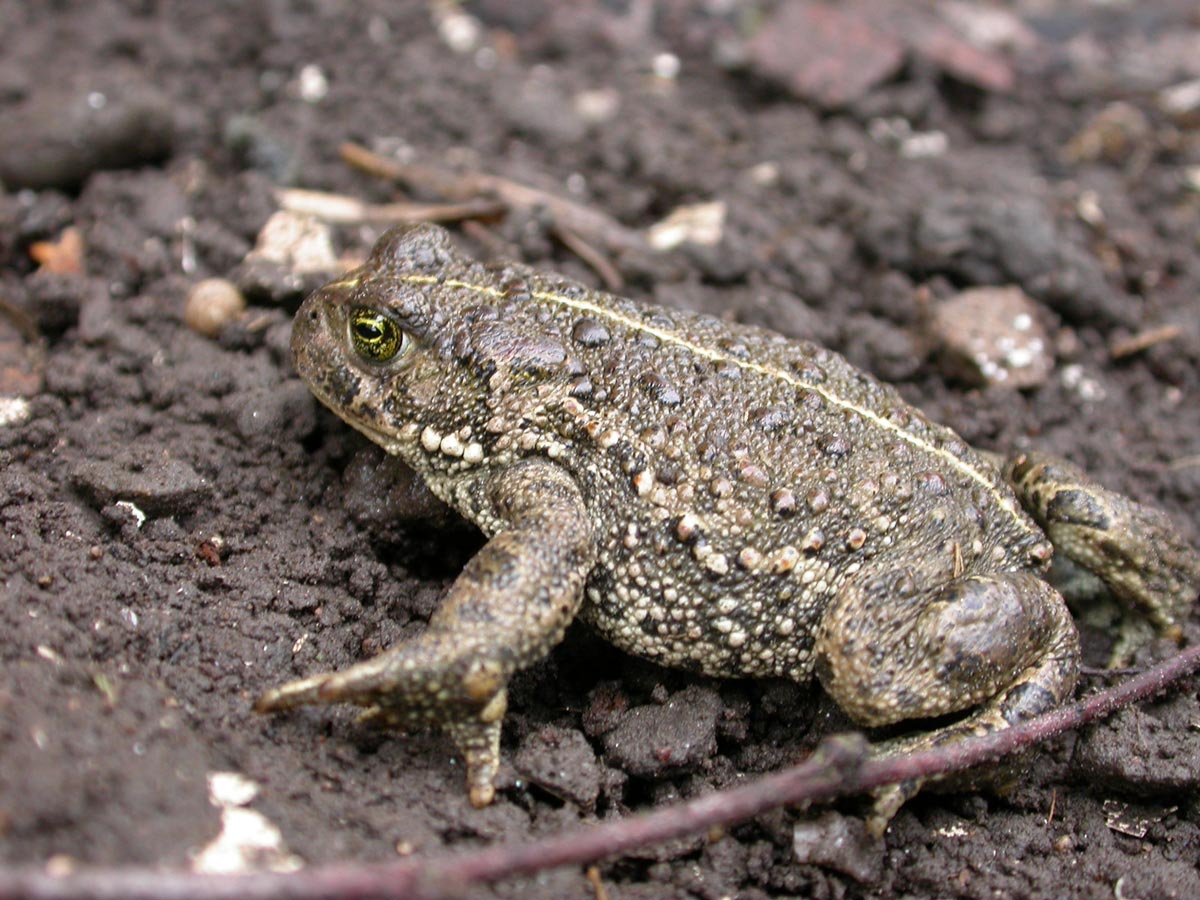 A significant population of the rare Natterjack Toad would be impacted by the new nuclear power station (Philip Precey).
Christine Luxton continued: "We do not believe it would be possible to make up for the damage Sizewell C would cause to the natural world on this extraordinarily beautiful stretch of coastline.
"We are deeply concerned that the suggested mitigation and compensation would never balance the huge loss to biodiversity and the impacts on our protected sites and species. While compensation sites can be vital to offset any habitat destruction, they cannot replace the higher value of long-established sites with a rich mosaic of species.
"At a time of climate and ecological emergency, we need to find truly sustainable solutions which do not add to the problem by destroying internationally and nationally important wild places for nature."
The proposed development borders RSPB Minsmere – a world-famous nature reserve home to 6,000 species, which would be badly affected if the development gets the green light.
Less than 10% of the UK is protected for nature by being designated as a Site of Special Scientific Interest (SSSI). Sizewell C would destroy part of an important SSSI and make it even harder for the Government reach its recent commitment to protect 30% of land for nature by 2030.