The Wildlife Trusts launch major new fundraising campaign
9a19d9e8-9c03-4cde-9dcf-0d7c92195f28
The Wildlife Trusts have announced a public appeal to raise £30 million to increase spaces for wildlife across the UK, calling for at least 30% of land and sea across the country to be connected and protected for the recovery of nature by 2030.
Just 10% of land is protected for wildlife in the UK , and much of this is in poor condition. For example, seagrass beds around the country have declined by as much as 92%, while 80% of peatlands are classified as damaged and 41% of insects are threatened with extinction. The Wildlife Trusts have proposed a new English landscape definition called 'Wildbelt', which would encompass land used to assist with natural recovery, including the creation of wildlife corridors, natural regeneration of woodland, restoration of wetlands, and rewilding.
The campaign is inspired by the UN Convention on Biological Diversity, which proposes that at least 30% of the planet's land and seas should be protected in the next decade, as part of a global framework to prevent destruction of the world's biodiversity.
Craig Bennett, chief executive of The Wildlife Trusts, commented: "We've set ourselves an ambitious goal – to raise £30 million and kickstart the process of securing at least 30% of land and sea in nature's recovery by 2030. We will buy land to expand and join up our nature reserves; we'll work with others to show how to bring wildlife back to their land, and we're calling for nature's recovery through a new package of policy measures including big new ideas like Wildbelt."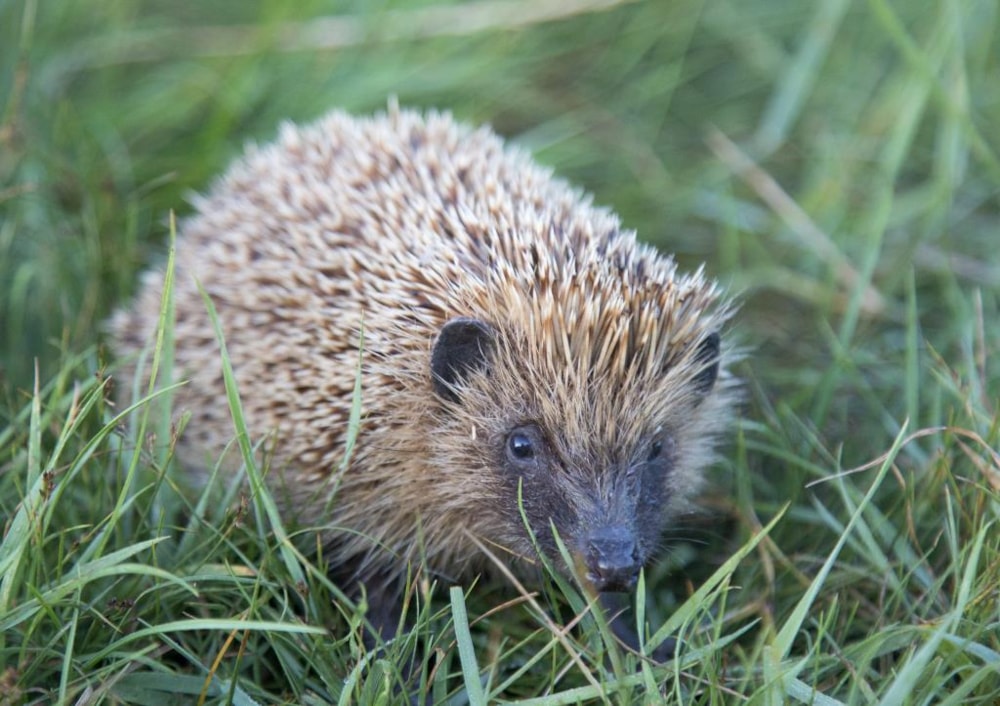 European Hedgehog has declined by 50% in Britain in recent decades (Henry Szwinto).
Content continues after advertisements
Funds raised by the new appeal will contribute to nature recovery projects that will protect new areas for nature, as well as repairing wildlife corridors by linking up existing, currently fragmented, wild areas. To further aid this recovery, The Wildlife Trusts will aim to create new areas of wetlands – which will reduce the flood risk to towns and villages – as well as restore large areas of underwater seagrass meadows.
Key projects which will benefit from the fundraising project will include the restoration of lost fenland in Lincolnshire, with 50 ha of Bourne North Fen to be restored. Other initiatives include reintroducing Eurasian Beaver to the Isle of Wight's Eastern Yar Valley, as well as returning missing farmland birds such as Cirl Bunting and Chough to the island. Meanwhile, other work will focus on repairing peatland to lock up carbon and help wildlife and converting low-grade agricultural land into natural areas near homes.
Liz Bonnin, an ambassador for The Wildlife Trusts, said: "We know that the UK is one of the most nature-depleted countries in the world and we're facing the dual crises of climate change and biodiversity loss. Put plainly, our wildlife is disappearing and at an alarming rate. Some of our most-loved species are threatened. We're talking about European Hedgehogs, Barn Owls and Red Squirrels – not the exotic wildlife we think of when we talk about extinction."
On Monday [28 September], British Prime Minister Boris Johnson committed to protect 30% of the UK's land by 2030.
Existing National Parks, Areas of Outstanding Natural Beauty and other protected areas already comprise approximately 26% of land in England. An additional 4% – more than 400,000 ha, the size of the Lake District and South Downs national parks combined – will be protected to support the recovery of nature, the government has claimed.
You can read more about The Wildlife Trusts' proposals by clicking here. To make a donation to this fundraiser, click here.