The Michael Clegg Bird Race 2020
72694b0e-d9ef-42fc-8b8a-471341764ee2
Back in January, I remember reading Nigel Jones' article on winter bird racing in Hampshire on the BirdGuides website with interest, which got me asking about totals from other counties.
Yorkshire is a great county for avian diversity – let's not forget that Jono Ledley and co managed 156 species in 24 hours in May this year – but it's unlikely that anyone competing in the Yorkshire January bird race will be getting anywhere close to the Hampshire January record of 132 species.
That's because the Michael Clegg Memorial Bird Race – set up to commemorate the much-loved Barnsley naturalist and TV presenter – is a bird race with a difference. Unlike most races, the winner isn't the team that has seen the most species at the end of the day, nor do all the teams compete in the same area. Instead, each team tries to beat their own five-year average score by the greatest amount, and race within one of the many recording areas within Yorkshire. One team in the York area covers just a single 10-km square! This style of race allows teams of all birding abilities to compete on a level playing field, and reduces the huge amount of driving that would be needed to race across a county the size of Yorkshire on short winter days.
In the last few years, the York area has tended to produce the highest totals – 105 species being the highest of any team – which is somewhat surprising for a recording area with no coastline. However, the winners of past races have been spread across Yorkshire. For example, last year the Barnsley Originals won with 97 species, a massive nine species above their average. Most of all, it is a competition that rewards knowledge of your local area, and exploring new sites you may never have previously considered. I can safely say I have a far better knowledge than I ever thought I needed of the roosting habits of many local species, having worked out over the years that Eurasian Woodcocks arrive at their roosts before Corn Buntings leave theirs, and mixed finch flocks are even later getting up in the mornings …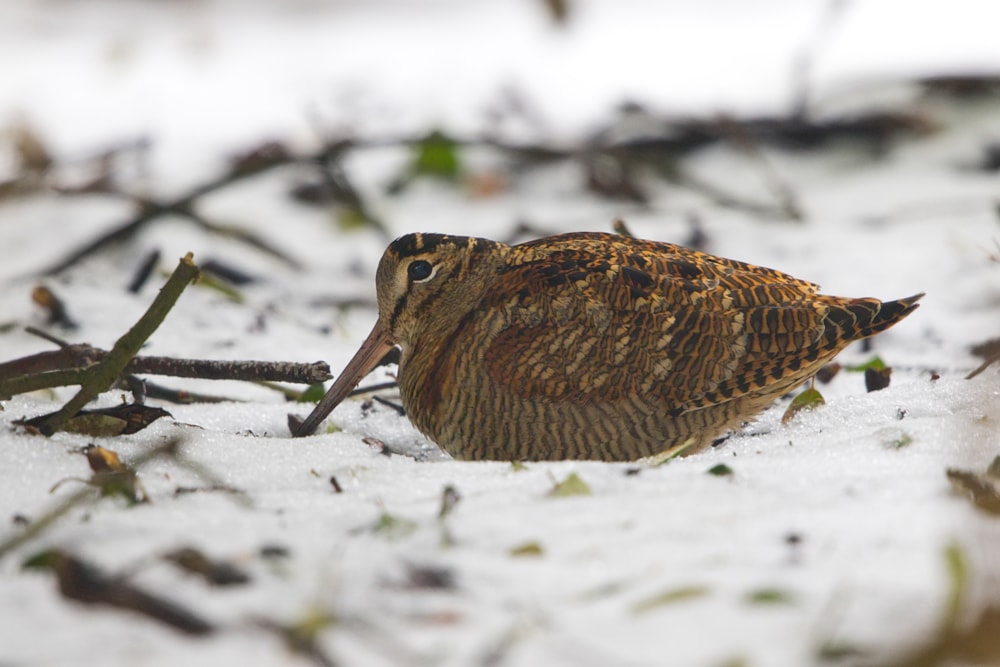 Bird racing can be a great way to test your local knowledge of elusive species such as Eurasian Woodcock (Nick Brown).
Content continues after advertisements
Bird racing can also be a great way to find rare birds – or at least the reccying beforehand is. Our team has found several rarities while checking sites prior to race day, including Coues' Arctic Redpoll and Red-necked Grebe, and the Filey team found a Green-winged Teal one year. As for new sites, race days have seen us in some strange places. These have included a Grey Wagtail roost under a bridge in the centre of York while being serenaded by the local drunks, and getting funny looks from York University campus security while notching up Grey Heron, Goosander – and a hunting male Otter – on the floodlit university lake at 3 am.
But there is a more serious side to the bird race too. Each year money is raised for worthwhile local conservation projects. This year the recipient will be Jean Thorpe and her Ryedale Wildlife Rehabilitation Centre. Jean handles a wide range of wildlife rehabilitation, but being based on the edge of the North York Moors, Jean sees many of the victims of raptor persecution that North Yorkshire has unfortunately become notorious for.
This year alone, Jean has rehabilitated and released 14 Barn Owls, eight Common Buzzards, eight Common Kestrels, seven Tawny Owls, six Peregrine Falcons, four Little Owls and singles of Western Osprey and Western Marsh Harrier. While not all victims of wildlife crime, the rehabilitation of these birds is costly, so we are asking birders to donate and help get these birds of prey back in the skies. To see more of the great work that Jean is doing, and the strain raptor persecution is putting on Ryedale, please watch the short video below.
Please visit the bird race fundraising page to make a donation: www.gofundme.com/f/yorkshire-bird-race-2020-fundraiser
If you would like to help fundraise by entering a team in the race, this year held on Sunday 5 January 2020, please contact Graham Speight of the Barnsley Birdwatching Group on Twitter (@grayspeight) or via email.
If you have any information on raptor persecution, please report it to the Police on 101 or the RSPB Investigations Unit on 01767 680551 (England) or 0131 3174100 (Scotland). The confidential raptor persecution hotline is 0300 999 0101 or you can email crime@rspb.org.uk.