The government needs to do more for wildlife-friendly farmers
7dd3b45f-e7a4-4b2b-aa67-85db5f47dc23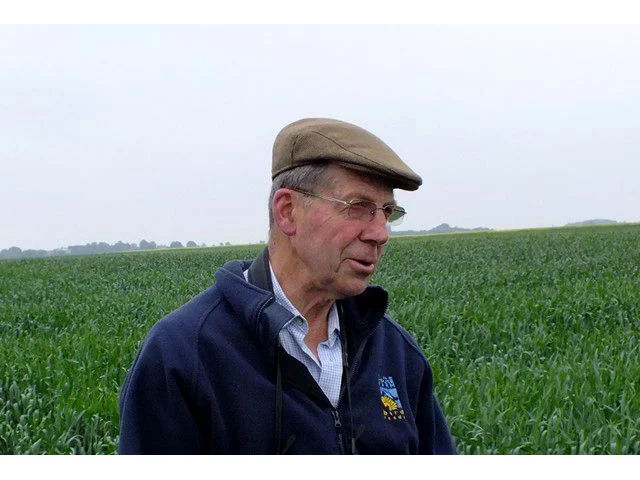 The RSPB has announced the winner of this year's Nature of Farming Award. Nicholas Watts has been nurturing wildlife on his land for more than 20 years – and he thinks the government needs to do more to support those farmers who are working to help wildlife.

Nicholas commented: "We all want good-quality food to eat, but most of us also want colour and birdsong in our farmed countryside, too. Now more than ever, we need the government to support farmers like me and the many others who are doing good things for wildlife but who can't continue without the financial support to do it."

Nicholas Watts, of Vine House Farm in Lincolnshire, was named the most nature-friendly farmer in the UK after impressing judges and inspiring voters with his dedication to improving the numbers of declining species such as Tree Sparrow on his land. His farm is now buzzing with a variety of bird and insect species. Nicholas firmly believes that farming and wildlife go hand in hand and proves this with his extremely successful and profitable farm business.

Nicholas continued: "In 1992, after recording the breeding birds on my farm for 10 years, I realised there had been a big drop in numbers. This worried me so I set about trying to reverse that decline and I have succeeded with several species.

"Since the mid-1990s national numbers of several farmland birds, such as Yellow Wagtail, have continued to decline. I'm delighted to have shown that it's possible to buck this trend, but I feel that farmers need to be given as much support as possible to put wildlife back on the land."

Martin Harper, the RSPB's director of conservation and one of four Nature of Farming Award judges, said: "Nicholas impressed us with the way he constantly comes up with original ideas for creating habitat, not frightened to try something new but equally not afraid to admit when things need to change. His many years of experience provide others with knowledge and motivation to follow in his footsteps, so his impact is far beyond his own farm gate.

"We are delighted to showcase the excellent work that farmers like Nicholas are achieving for our threatened farmland wildlife. Later this year Owen Paterson MP – the Environment Secretary – will be making a final decision about how much of England's farming budget can be given over to wildlife-friendly farming. When looking at the value for money provided by farmers like Nicholas, how can he afford not to back wildlife-friendly farming to the maximum?

"The European Union spends half its annual budget on farming, through the Common Agricultural Policy (CAP). Ultimately, reform of the CAP should help rather than hinder wildlife-friendly farmers, and it should provide us all with better quality of life in improved environments and more wildlife-rich landscapes."

Nicholas bases his conservation practices on the findings of research from his own farm, as well as organisations such as the Game and Wildlife Conservation Trust, the British Trust for Ornithology and the RSPB. Wildlife-friendly measures he has undertaken include planting 2.5 miles of hedges; creating 12 ponds amounting to around 15 acres of water; having wide grass margins for Barn Owls to hunt over; sowing 15 acres of wildflower meadows for insects and 35 acres of cultivated margins for weeds; and building four brick towers for Barn Owls.

For more information about the awards, click here.
Content continues after advertisements