The fully updated BirdGuides news app is here!
b88b01dc-f735-458e-93ac-3ebce5ba8ab4
We're thrilled to announce that the fully revised BirdGuides bird news app is now live on both iOS and Android devices.
Redesigned, updated and offering greatly improved functionality, the app is the ultimate tool for birders interested in significant sightings at a local, regional and national scale.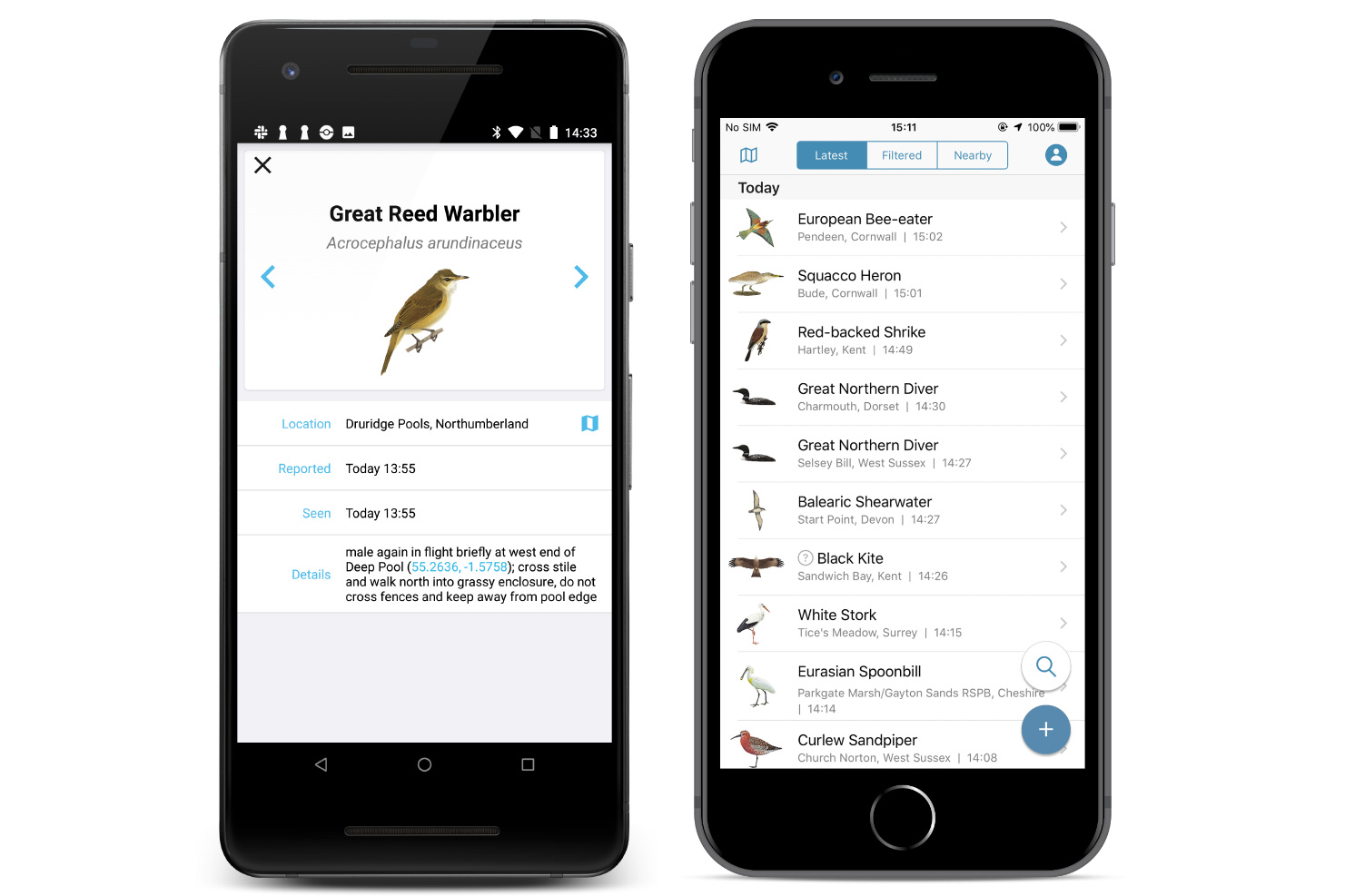 Major new features
Several exciting new developments have been launched with the latest version. These include:
Map view – locate sightings on a map;
Search function – search our entire sightings database, stretching back to November 2000, in an instant;
Sophisticated submission form to send us your sightings as quickly and accurately as possible from the field to ensure that bird news is more accurate than ever;
Create and update Filters within the app;
Customise your push notification sounds [iOS only] and settings;
'Nearby' news can now be customised at a radius range of 5-120 km, based on your current GPS position at any given time.
If your app hasn't automatically updated, please visit either the App Store or Play Store to download the latest version.


The BirdGuides bird news app is free to download, and all Bird News Pro and Bird News Ultimate subscribers can use the app fully as soon as they've updated on their devices. There are no hidden costs, with push notification alerts and other benefits inclusive of the package.
Try it free!
We're giving new or returning customers the opportunity to sample the app through a month-long free trial. If you would like to take up this offer, please email us at contact@birdguides.com with your registered email address, so that we can get this set up for you.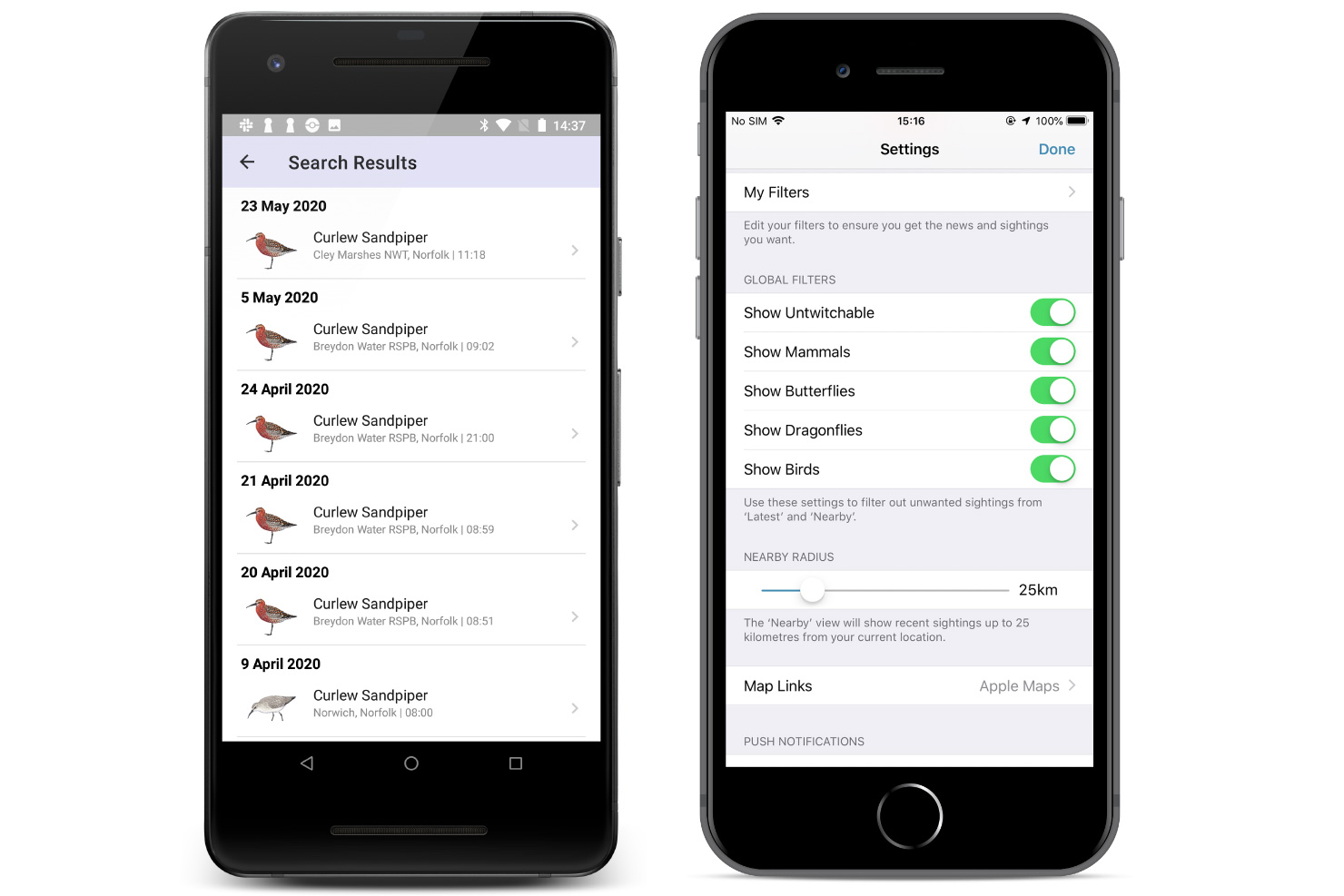 The app allows the user to search our sightings database for the records they're after (left) and customise settings such as filters, Nearby radius and push notifications (right).
Unbeatable value
The BirdGuides bird news service provides accurate, up-to-date and reliable information at unbeatable value for money.
A Bird News Ultimate subscription – which allows users access to the BirdGuides bird news app, website, text and email alert services, as well as including an annual subscription to Birdwatch magazine – offers stunning value at just £69.99 per year on Direct Debit, or £18.50 per quarter.
A Bird News Pro subscription – which includes full access to the bird news app, as well as our website service – costs just £49.99 per year on Direct Debit, or £13.50 per quarter.
If you encounter anything untoward while using the app, such as glitches or bugs, please email us right away at contact@birdguides.com with as much detail as possible, including your phone make/model and operating system. We will be working hard in the coming days to iron out any problems that may arise.