The battle is on to defend nature
77f2166b-ca9e-43b7-a33c-18be247e161d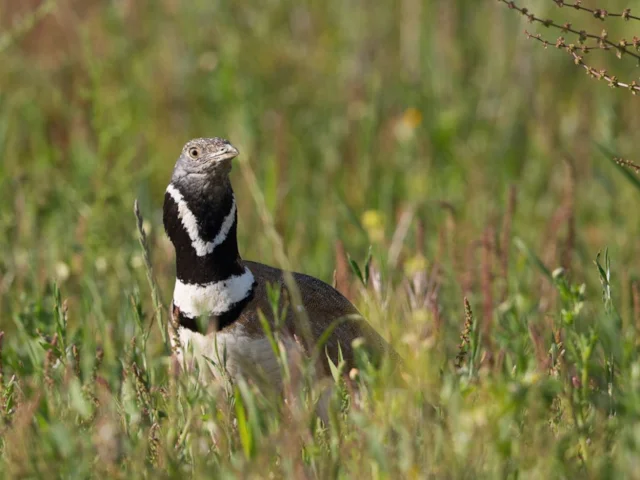 The RSPB is appealing for the public's help in defending the laws that protect nature in Europe, as wildlife and the environment face a concerted effort from politicians to undermine conservation.
European leaders are considering weakening the laws that protect our most vulnerable wildlife and the habitats they depend on. If these laws – termed the
Nature Directives
– were undermined it would mean that that many of the most important areas for wildlife would be vulnerable to development, and threatened species could be in even more trouble. The places at risk would include the huge estuaries that provide much needed feeding stop-overs for migratory birds on their epic journeys across the globe, as well as the majestic Atlantic oakwoods which are home to so much rare and threatened wildlife.
Changes in these laws could affect many of the natural places that you go on holiday to, or picnic with your family in or go for a weekend walk in with friends. Unpicking these laws would be catastrophic for all the wildlife that depends on these places.
Martin Harper, RSPB Conservation Director, said: "If you enjoy the dawn chorus, full of Song Thrushes and Yellowhammers, or the once-in-a-lifetime glimpse of Otters or Bottle-nosed Dolphins, or birds of prey circling overhead as you cycle through the countryside, it's important to remember that if it weren't for the Nature Directives you might not be enjoying these wonderful sights and sounds. At the moment, these laws make sure these wonderful places are protected and remain special for wildlife.
"But if they get weakened these safeguards would be lost, with potentially catastrophic consequences for our already threatened wildlife. Your time spent in the great outdoors could look, feel and sound very different."
The RSPB is asking everyone to help intervene and convince European leaders to leave these laws as they are, and instead to focus on providing nature with a secure future across Britain and Europe by putting them into practice. Please visit
www.rspb.org.uk/defendnature
to make your voice heard.
You can get your voice heard in the fight against the destruction of nature by supporting these crucial laws; the more people that pledge, the more our leaders will have to sit up and listen. The action will be live from 1 June.
Content continues after advertisements